Squats and deadlifts are fundamental exercises in any strength training routine. They target multiple muscle groups and help build overall strength and power. However, to perform these exercises safely and effectively, having the right footwear is crucial. The proper shoes provide stability, support, and a solid foundation, allowing you to lift confidently while minimizing the risk of injury. In this article, we'll delve into the top 10 best shoes for squats and deadlifts, ensuring you lift safely and achieve your fitness goals.
Best Shoes For Squats And Deadlifts
Why Do You Need Specific Shoes for Squats and Deadlifts?
Squats and deadlifts are dynamic movements that require proper biomechanics to execute correctly. Wearing the right shoes can significantly influence your performance and safety in the following ways:
Stability: Both squats and deadlifts involve lifting heavy weights, which can lead to instability if you're not wearing the appropriate shoes. Shoes designed for lifting provide a solid and non-compressible base, enhancing your stability during the lifts.
Form:

Proper form is crucial in these exercises to avoid injury and maximize gains. Lifting shoes with specific features like

flat soles

, elevated heels, and secure straps helps you maintain the correct posture and positioning throughout the movement.

Foot Support: Lifting shoes offer adequate arch and ankle support, reducing the risk of strains and sprains during heavy lifts. They help distribute the load evenly across your feet, preventing any undue stress on specific areas.
Power Transfer:

Lifting shoes are designed to optimize power transfer from your legs to the ground. This efficiency is essential for generating maximal force and lifting heavier weights.
Key Factors To Consider When Choosing Lifting Shoes:
Sole Design: Look for shoes with flat and firm soles. A flat sole ensures even weight distribution, which is crucial for maintaining stability during squats and deadlifts. Avoid shoes with cushioned or compressible soles.
Heel Height: Weightlifting shoes often feature an elevated heel. This heel lift allows for improved ankle mobility, making it easier to reach proper depth in squats and maintain an optimal hip angle during deadlifts.
Strap System:

Shoes with secure strap systems or laces provide a snug fit that prevents your feet from shifting inside the shoes. This stability is essential for maintaining proper form throughout the lifts.

Material and Durability: Opt for shoes made from durable materials that can withstand the stresses of lifting. Reinforced stitching and sturdy fabrics contribute to the longevity of your lifting shoes.
Fit and Comfort: Finding the right fit is crucial. Your shoes should be snug but not too tight, allowing for natural foot movement. Comfort is key, especially during longer training sessions.
Intended Use: Consider whether you'll be using the shoes exclusively for lifting or if you want versatility for other workouts like CrossFit. Some shoes are designed with features that cater to multiple training styles.
TOP 10 Best Shoes For Squats And Deadlifts
The Nike Romaleos 4 are renowned weightlifting shoes that offer exceptional stability and support during squats and deadlifts. With a reinforced upper and a secure strap system, these shoes provide a locked-in feel, enabling you to focus on your lifts without worrying about foot movement.
Nike Romaleos 4 is a weightlifting shoe made from 100% synthetic materials.

The shoe is imported and designed with a synthetic rubber sole for enhanced durability and traction.
It features a sturdy platform, providing stability and support during weightlifting exercises.

The shoe is specifically designed to provide explosive liftoffs, helping athletes achieve optimal power and performance.

This model is known for its durability, comfort, and ability to withstand the demands of weightlifting workouts.
The Adidas Powerlift 4 shoes combine style with functionality, making them ideal for gym workouts, including squats and deadlifts. These shoes offer a lightweight design, a high-density midsole for enhanced stability, and a wide platform that aids in distributing weight evenly.
The Adidas Powerlift 4 is specifically designed for weightlifting, providing stability and support during weight training sessions.
With a narrow fit and a wide instep strap, these shoes offer complete lockdown, ensuring a secure and comfortable fit for the wearer.

The rubber outsole provides excellent grip and traction, helping users to stay firmly planted while lifting weights.

The shoes have a 15mm heel height, which is ideal for weightlifting exercises that require a stable base and proper form.

The lightweight upper of the Adidas Powerlift 4 is made from durable canvas and incorporates

recycled materials, making it a more sustainable choice for gym shoes.
Engineered specifically for weight lifting, the Reebok Legacy Lifter shoes excel in providing stability and a secure fit. The TPU heel wedge offers outstanding support during heavy lifts, making them a popular choice among serious lifters.
Reebok Legacy Lifter is a men's training shoe with inflatable pump technology for customizable fit during squats and deadlifts.

The shoe features a midfoot strap for a secure and locked-in feel during workouts.
The raised heel and TPU clip provide additional support for optimal performance on the platform.
The shoe comes in package dimensions of 12.99 x 8.39 x 4.92 inches.
It weighs approximately 3.02 pounds.
The PUMA Men's Tazon 6 Sneaker is a contemporary cross-trainer designed for both style and performance. Made with 100% synthetic leather, these sneakers are imported and feature a rubber sole for durability and traction. The shaft measures low-top from the arch, providing a comfortable fit for all-day wear.
100% Synthetic Leather for durability and style.
Rubber sole for traction and durability.
Shaft measures approximately low-top from arch for a comfortable fit.
Contemporary design with a seasonal fracture graphic for a modern look.
Reliable padding and stable cushioning for running and training needs.
Sleek and streamlined silhouette for maximum fit and comfort.
Shock absorption with EVA in the heel for added support and comfort.
Designed specifically for powerlifting, the Nordic Lifting Megin shoes offer a stable base and solid heel support. These shoes come with two insoles of different thicknesses, allowing you to customize your heel height for optimal lifting posture.
 Nordic Lifting Megin Powerlifting Shoes have a hard EVA sole.

These shoes are specifically designed for powerlifting and provide maximum lifting performance.
The shoes provide Olympic stability and good foot support, which enhances workout performance and increases lifting gains.

They are built to last and can withstand immense stress, backed up by a warranty.

The shoes are perfect for powerlifters and other athletes who work with heavy weights, as they improve lifting posture. 
If you're into CrossFit and need versatile lifting shoes, the Inov-8 Fastlift 332 is an excellent choice. These shoes combine a lightweight design with a flexible forefoot, making them suitable for both lifting and dynamic movements.
The Inov-8 Fastlift 332 CrossFit Lifting Shoes are made of 100% leather, providing durability and support during training.

These shoes are imported, ensuring high quality and craftsmanship.

The rubber sole offers great traction and grip, allowing for stability and control during lifts.
With a heel measuring approximately 1.25″, these shoes provide a slight lift to help improve lifting technique and performance.
The 0mm heel-to-toe drop promotes a minimalist approach, allowing for a natural and stable foot position during workouts. The injected EVA-foam midsole provides cushioning while keeping the shoe lightweight.
The Reebok Unisex Nano X3 is a versatile training shoe designed to deliver superior performance and durability. Featuring a rubber sole, it provides excellent traction on various surfaces, making it ideal for all types of training activities.
Whether you're lifting weights, doing HIIT workouts, deadlifts or squats, or engaging in cardio, this shoe provides the stability and responsiveness you need to push through your training sessions.
Rubber sole for exceptional traction on various surfaces
[REE]CYCLED construction utilizing at least 30% recycled or repurposed materials
Regular fit for a comfortable and secure feel
Flexweave woven textile upper for breathability and flexibility
Lace closure for a customized fit
Designed for training activities
Durable and long-lasting construction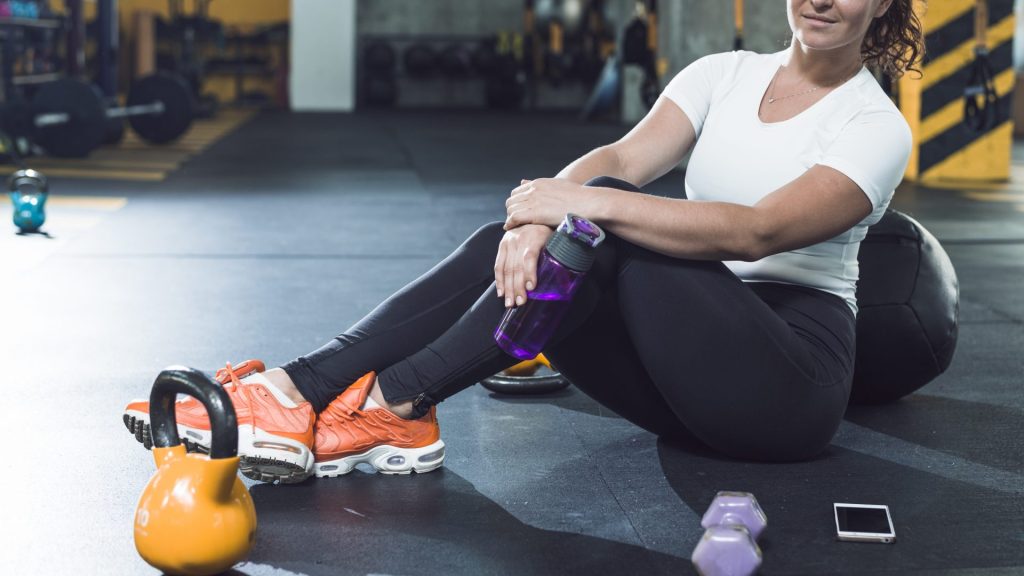 Sabos shoes feature a low-profile design with a wide toe box, catering to lifters who prefer a minimalist feel. The shoe's flat sole and heel support are ideal for maintaining balance during squats and deadlifts. The synthetic upper enhances durability.
The Sabos deadlift shoe has a rubber sole, providing excellent grip and weight transmission.

The shoe features an anatomical shape with a rounded internal heel bottom, ensuring a secure fit and enveloping the heel for added stability.
With a 1 mm heel drop, the shoe's cambered heel design distributes weight evenly and provides a more planted feeling, enhancing heel drive during lifts.
The innovative outsole of the shoe is designed specifically for deadlifts, featuring a thin and non-compressible construction for a barefoot feel, a wider bottom for extra support and stability, and a high board in the heel and toe side for an improved foothold and minimized slipping.
Merrell, a stalwart in the realm of barefoot-inspired shoes, continues to innovate with the Vapor Glove 6, a shoe that offers the closest thing to running and lifting barefoot, while providing the protection and grip you need.
Merrell Men's Vapor Glove 6 Sneaker features a rubber sole, providing excellent traction and durability.

The sneaker has a 100% recycled breathable mesh upper, ensuring maximum breathability and comfort for the wearer.
It is equipped with a Merrell Air Cushion in the heel that effectively absorbs shock and provides added stability during activities.
For those seeking a unique approach to lifting, the Vibram FiveFingers KSO EVO provides a barefoot feel with individual toe slots. It promotes natural foot movement while still offering grip and protection.
Maximum articulation and ground feel for a natural and barefoot-like experience
Provides assured grip and essential protection during various activities
Features a light, airy, and simple adjustable upper design for a comfortable fit

Aligns with Vibram's max feel product philosophy for enhanced sensory feedback

Weighs only 3.5 oz (99 grams) for a lightweight and agile feel
Conclusion
The significance of appropriate footwear for squats and deadlifts cannot be overstated. The TOP 10 shoes curated from Amazon's offerings present a range of options tailored to diverse lifting preferences and needs. With considerations for stability, form, and power transfer in mind, these shoes stand as valuable allies in the pursuit of effective and injury-free workouts. 
As you embark on your lifting journey, remember that investing in the right pair of shoes isn't just about comfort—it's about elevating your lifting experience, enabling you to conquer new heights and reach your fitness goals with confidence.