Are you a fitness enthusiast looking for the best Crossfit shoes to enhance your performance? With so many options available in the market, finding the right pair can be overwhelming. 
Crossfit is a high-intensity workout that requires appropriate footwear to prevent injury and ensure maximum support during movements like lifting, running, and jumping. Reebok is a well-known brand for producing some of the top quality Crossfit shoes that offer versatility and durability. 
In this article, we will guide you through the best Reebok Crossfit shoes available in the market that will help you perform at your best with comfort and style.
WHETHER YOU ARE A BEGINNER OR AN ADVANCED ATHLETE, WE HAVE GOT YOU COVERED WITH OUR COMPREHENSIVE LIST OF TOP-RATED CROSSFIT SHOES FROM REEBOK.
Best Reebok Crossfit Shoes
Reebok CrossFit Shoes: Best CrossFit Shoes For Ultimate Performance
The Reebok Nano X2 Men's Training Shoes are designed to help you take your training to the next level. The soft and durable upper provides a comfortable yet supportive fit, while the flexible forefoot allows for natural movement and agility during workouts. The lace closure ensures a secure fit, while the ROPEPRO outsole midfoot teeth add traction and bite for rope climbing.
Featuring Floatride Energy Foam for a responsive ride and a supportive heel clip to reduce irritation, these shoes offer comfort and support in any type of workout. Available in four distinct colors, they let you make a statement while achieving your fitness goals.
Product Features:
Soft and durable upper provides comfortable support.

Flexible forefoot allows natural movement during workouts.
Lace closure ensures a secure fit.
ROPEPRO outsole midfoot teeth add traction for rope climbing.
Floatride Energy Foam delivers a responsive ride.
Supportive heel clip reduces irritation.
Available in 4 distinctive colors to match your personal style.
The Nano X3 Shoes are designed to give you the perfect combination of flexibility and support, so you can tackle any workout with confidence. With a regular fit, textile lining, and lace closure, these shoes provide a comfortable and secure fit for all foot shapes. 
Featuring Floatride Energy Foam used in the heel, these shoes deliver superior cushioning and energy return with every stride. The Lift and Run Chassis System also adds to their comfort by providing stability throughout your entire workout.
The Nano X3 shoes come in 8 different colors to match your style, whether you're hitting the gym or running errands. Add a pop of color to your workout routine and show off your unique sense of style with these sleek sneakers.
Product Features:
Available in 8 different colors

Regular fit for comfortable wear
Floatride Energy Foam is used in the heel for superior cushioning
Textile lining for added comfort
Lace closure ensures a secure fit
Lift and Run Chassis System provides stability during workouts
Ideal for running or gym sessions
Lightweight design
Durable construction meant to last long
Legacy Lifter III Men's Weightlifting Shoes are the ultimate choice for any versatile workout routine. With their sleek design, available in 3 different colors, they'll boost your performance and style at the same time.
Featuring a lace closure, these shoes offer maximum stability and support during any type of exercise. TPU clip technology enhances responsiveness, ensuring you're able to take on high-impact moves with ease. 
Inside, the textile lining provides comfortable cushioning for your feet and helps keep them dry during intense workouts. The all-surface ROPEPRO+ rubber outsole delivers solid traction and durability, making these shoes built to last through even the toughest training sessions. 
Product Features:
Available in 3 colorways to match your personal style.

Lace closure for a secure fit and improved stability.
Floatride Energy Foam technology enhances responsiveness for high-impact exercises.
Textile lining for comfortable cushioning.
All-surface ROPEPRO+ rubber outsole delivers solid traction and durability, making them suitable for any surface or terrain.
Ideal for various types of exercises such as running splits or gym workouts.
The Nano X2 Froning training shoes from Reebok are designed in collaboration with Rich Froning, a four-time CrossFit Games champion. This shoe's weight has been reduced to its bare minimum without compromising performance. Available in two colors, these shoes offer a secure grip on any surface, thanks to their rubber outsole with an enhanced traction pattern. 
Product Features:
Available in two colors.

Regular fit with lace closure ensures a secure and comfortable fit.
Rubber outsole provides a secure grip on various surfaces.
Floatride Energy Foam technology delivers lightweight cushioning and responsive feel.
Textile lining ensures breathable comfort all day long.
Designed in collaboration with Rich Froning, delivering high-performance design like a race car for game-day competition.
How To Choose The Perfect CrossFit Shoes For Your Needs
Consider The Workout
The perfect pair of CrossFit shoes will depend on the type of workout you plan on doing. For example, if you're going to do a lot of running, you'll want shoes with good support and cushioning.
On the other hand, if you're going to lift weights, you'll want shoes with a stable base to ensure proper form.
Look For Durability 
CrossFit workouts can be tough on your shoes, so it's important to choose a pair that is durable enough to withstand wear and tear.
Look for materials like reinforced stitching and sturdy soles that can handle repetitive use.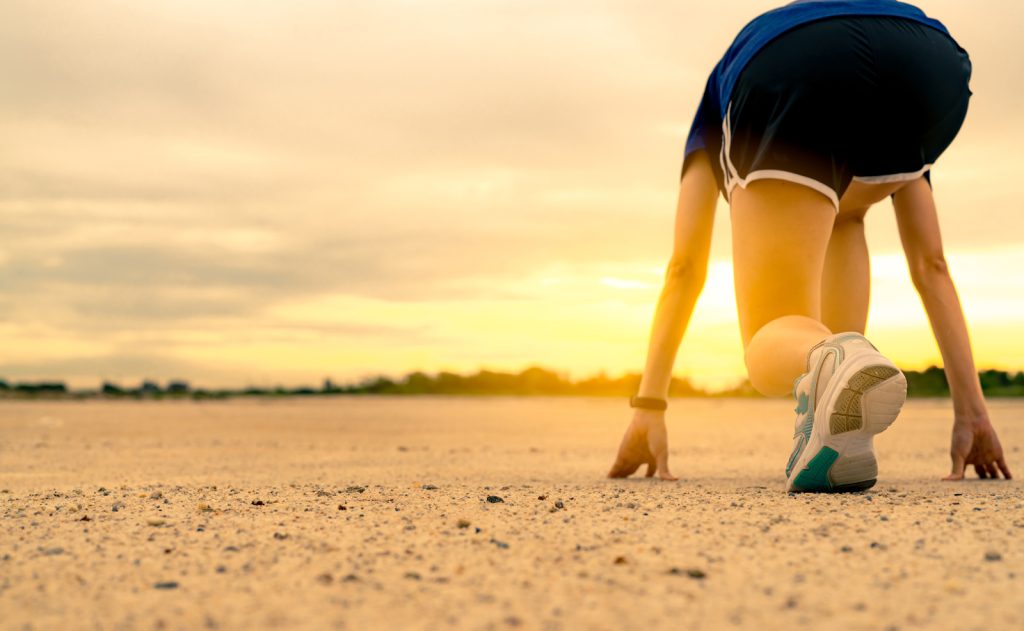 Choose The Right Fit
Proper fit is crucial when choosing any type of athletic shoe, but even more so when choosing CrossFit shoes.
Shoes that are too tight can cause blisters and hinder performance, while shoes that are too loose can negatively affect stability during lifting exercises.
Support And Cushioning
CrossFit requires a variety of movements, from jumping to lifting weights. Look for shoes with ample support (especially in the arches) and cushioning in high-impact areas like the heel.
Breathability
Since CrossFit workouts often involve high-intensity movements and sweating, breathability should also be a consideration when choosing your perfect pair of CrossFit shoes. Shoes made from breathable materials like mesh or perforated leather help keep feet cool by allowing air circulation.
Traction
With all the different types of surfaces used in CrossFit workouts (like rubber mats or turf), traction is essential for safety and optimal performance.
Shoes with good grip on various surfaces can prevent slips or falls during exercise routines.
Style Preferences 
While style shouldn't necessarily be your main focus when selecting CrossFit shoes, it is still important to consider what looks good and feels comfortable for you personally – especially if you plan on wearing them outside of your gym sessions as well!
Conclusion
After reviewing some of the best Reebok CrossFit shoes on the market, it's clear that Reebok has a strong reputation for producing high-quality shoes that can withstand the rigors of CrossFit workouts.
Whether you're a seasoned athlete or just starting out, having the right footwear is essential for maximizing your performance and minimizing the risk of injury.
THE REEBOK CROSSFIT NANO SERIES HAS CONSISTENTLY BEEN A TOP-PERFORMING SHOE IN THE CROSSFIT COMMUNITY, WITH ITS STABLE SOLE, DURABLE DESIGN, AND FLEXIBLE UPPER.
Ultimately, the best Reebok CrossFit shoe for you will depend on your individual needs and preferences. Whether you're looking for stability, durability, or flexibility, Reebok has a shoe that can meet your requirements. Investing in a high-quality pair of CrossFit shoes can make a significant difference in your performance, so be sure to choose wisely and enjoy your next CrossFit workout with confidence.