What does Mike Mentzer high-intensity training program look like? How his controversial and unique workout helped him to win Mr Universe title?
Mike Mentzer (1951-2001) was a brilliant professional American bodybuilder, businessman and fitness writer. He started his fitness journey at the age of 12 and became a phenomenal bodybuilder. Mentzer won the Mr. Universe and Mr. Olympia titles with perfect 300 scores in 1978 and 1979, respectively. He was the first one who implemented high-intensity training after Arthur Jones to build muscle mass. He said; a brief but highly intense workout can help you achieve more substantial and bigger muscles.
Mentzer workout strategies were innovative and famous among bodybuilders around the world. Unfortunately, he left this world at the age of 49 on June 10, 2021.
This article discusses Mike Mentzer heavy-duty training and diet plan to help you sculpt your physique.
Mike Mentzer Stats
Birthday: November 15, 1951
Height: 5ft, 8 inch
Weight: 225 pounds
Chest size: 55 inches
Waist size: 30 inches
Biceps size: 21 inches
Hip size: 42 inches
Calve size: 20 inches
Thigh size: 28 inches
Died: June 10, 2021 (49 years old)
Occupation: Bodybuilder, businessman and author
Accolades: Universe and Mr. Olympia
Mike Mentzer Workout Routine
Mike followed a heavy-duty system that was quite the opposite of other bodybuilding workouts. He believed that if someone can get maximum output in a few working hours, then why did he spend many hours and perform dozens of repetitions daily in the gym?
Mike liked to perform short but intense workouts.
He was a strong advocate of high-intensity training philosophy and it introduced by Arthur Jones. According to this, lifting heavyweights with a few sets of repetitions is more worthy and maximizes your body performance.
Mike preferred a 2-day workout split training to gain more robust muscles. He lifted heavyweight in a single rep that he could work for 6 reps, then followed forced and negative reps.
After one set, he just took a short pause that normalized his breath between each set. He finished his workout within one hour.
Mike Mentzer Heavy-duty Routine
Mike Mentzer went to the gym for only two days in a week.
That was enough for him to reap his body potential, and maybe others couldn't get in an entire week. He had a workout for just 2 days and enjoyed the rest of the days.
He trained his chest, triceps and lower body on Monday and Thursday by performing various exercises.
In the next week, he worked on the back, shoulders and biceps on Tuesday & Wednesday.
Mike Mentzer's workout routine is given below.
Monday & Thursday Workout Routine
Chest workout
He targeted his chest by performing five exercises with 5 sets of 6-8 reps per exercise.
Incline dumbbell flyes: (5 sets x 8 reps)
Incline barbell bench press: (5 sets x 6-8 reps)
Fat barbell bench press: (5 sets x 6-8 reps)
Flat dumbbell fly: (5 sets x 6-8 reps)
Bodyweight dips: (5 sets x 6 reps)
Triceps Workout
Mike Mentzer focused on triceps by doing four different exercises.
Cable triceps pushdowns: (5 sets x 8-10 reps)
Lying triceps extension: (2 sets x 6-8 reps)
Triceps superset dips & pushdowns: (1 set x 6-8 reps of exercise)
Close grip bench press: (2 sets x 6-8 reps)
Legs Workout
He performed six different exercises on the lower body workout with 5 sets of 10 reps.
Leg press: (5 sets x 6-8 reps)
Single leg hamstring curl: (5 sets x 8-10 reps)
Single leg extension: (5 sets x 8-10 reps)
Barbell squats: (5 sets x 6-8 reps)
Standing calf raise: (5 sets x 10-15 reps)
Walking dumbbell lunges: (5 sets x 8-10 reps)
Tuesday & Friday Workout
Back Workout
In this back workout routine, he performed five different exercises.
Close grip cable pulldown: (5 sets x 8-19 reps)
Straight arm pulldown: (5 sets x 5-8 reps)
Standing barbell shrug: (5 sets x 8-10 reps)
Barbell bent over row: (5 sets x 5 reps)
Barbell upright row: (5 sets x 6-8 reps)
Biceps Workout
He trained his biceps by doing 4 different exercises with 5 sets of 8-10 reps.
Supinated chin-up: (5 sets x 6-8 reps)
Standing dumbbell curl: (5 sets x 8-10 reps)
Barbell preacher curl: (5 sets x 8-10 reps)
Bodyweight dips: (5 sets x 10 reps)
Shoulder Workout
Mike targeted his shoulder by doing five different exercises.
Seated machine press: (5 sets x 8-10 reps)
Bent over dumbbell raise: (5 sets x 8-10 reps)
Neck press: (5 sets x 6-8 reps)
Dumbbell side lateral raise: (5 sets x 8-10 reps)
Front barbell raise: (5 sets x 8-10 reps)
Mike Mentzer Nutritional Plan
All bodybuilders & fitness enthusiasts understand the right nutritional plan's value.
Like his workout training, his diet plan was entirely different from current bodybuilders' diet routines.
He consumed more carbs than proteins and fats. He recommended a "low-frequency diet", which means eating 3 to 4 meals enriched with calories instead of eating many times with low calories.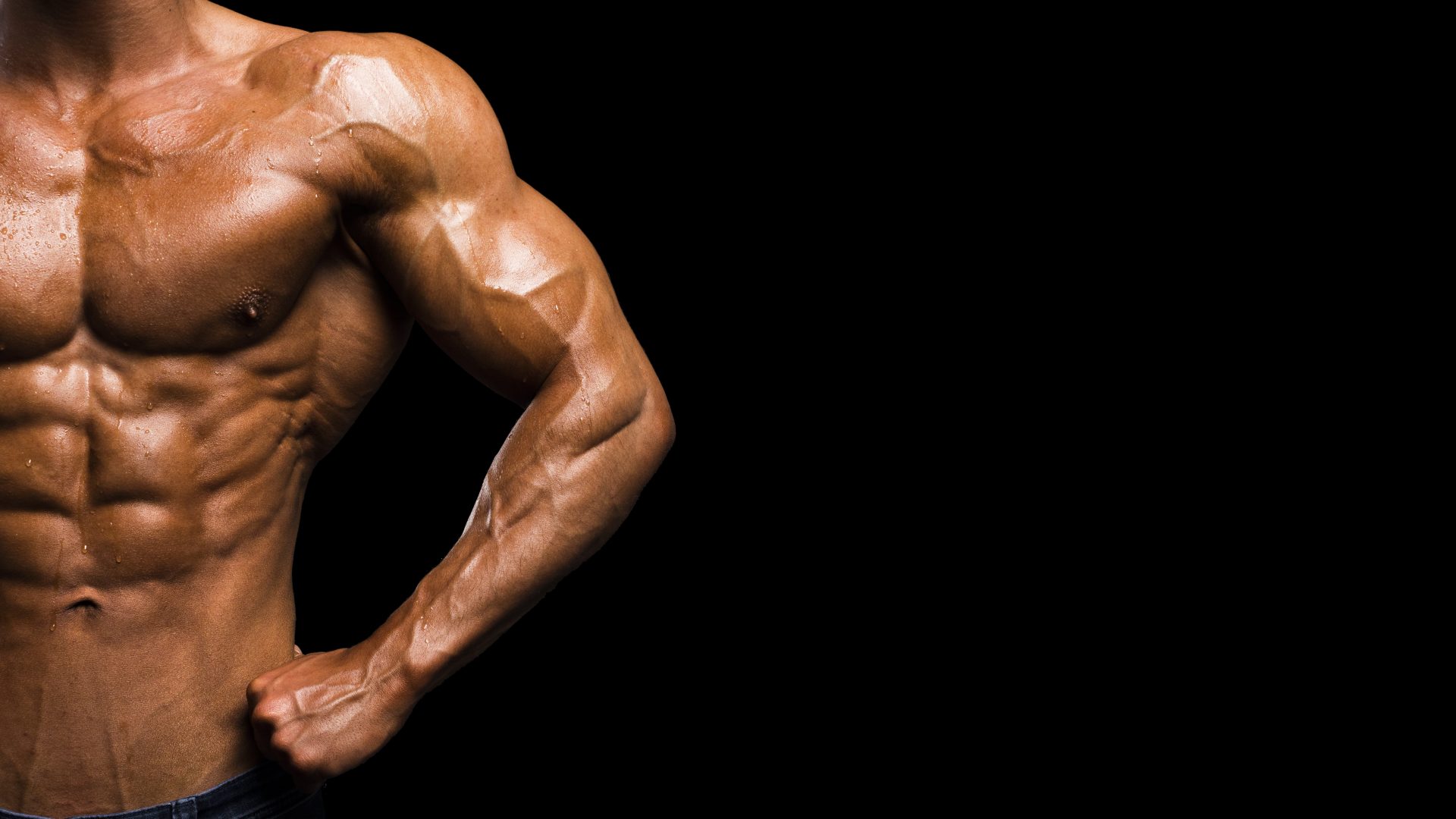 He believed that eating high carbohydrate foods provides a lot of energy which is expenditure during the workout.
Mike consumed approximately 2000 calories per day.
Each body has its own needs.
Therefore, you should decide your foods according to your goals.
However, Mike relied on:
Mike Mentzer ate four meals per day to fulfill his body's needs. His diet plan is described below:
Breakfast:
½ cup of fresh orange juice
1-cup of fatty milk
1-cup of oatmeal
1-slice toast
Butter
Lunch:
Fried Chicken
Potato chips with butter
Green salad with blue cheese dressing
Ice cream
2-granola cookies
1-cup healthy fat milk
Snack:
Peanut butter & Banana sandwich
Grape juice
Dinner:
1-slice of pie
Mixed Vegetables
6 oz Sirloin
Beef
Mushroom soup
Supplements
There's no doubt Mike's healthy & balanced diet could easily replenish his body's nutrients pool. But Mike Mentzer also used supplements to add extra fuel to his body.
Here are the supplements that Mike took:
Whey protein
HGH (Human Growth Hormone) supplement
If you are a beginner, Mike Mentzer's workout routine is not suitable for you.
You should try a heavy-duty workout routine when your body can bear the strenuous exercises.
This can help you in a real sense.
Wrapping Up!
Mike Mentzer was a phenomenal bodybuilder and fitness icon. He won Mr. Universe, Mr. Olympia and many other titles. His innovative heavy-duty workout plan based on high-intensity training would make him always admirable.
Mike Mentzer's workout plan can also help you build muscle mass and make yourself a legend.