Are you an avid basketball player looking for the perfect pair of Reebok basketball shoes to improve your game? The right pair of shoes can make all the difference on the court. Reebok has a rich history in basketball, with some of the most iconic basketball shoes of all time.
From the Reebok Question Mid, designed for NBA superstar Allen Iverson, to the Kamikaze II, made famous by Shawn Kemp, Reebok has always been at the forefront of basketball shoe design.
Choosing the right Reebok basketball shoes can be daunting, especially if you are not familiar with the different options available. However, there's no need to worry because we've got you covered!
In this article, we will explore some of the best Reebok basketball shoes that are currently dominating the market, detailing their specifications and highlighting what sets them apart from other models.
Top 5 Best Reebok Basketball Shoes
This iconic sneaker was first released in 1992, and it remains incredibly popular today. These shoes were designed for NBA superstar Shaquille O'Neal and are known for their distinctive hypnotic design.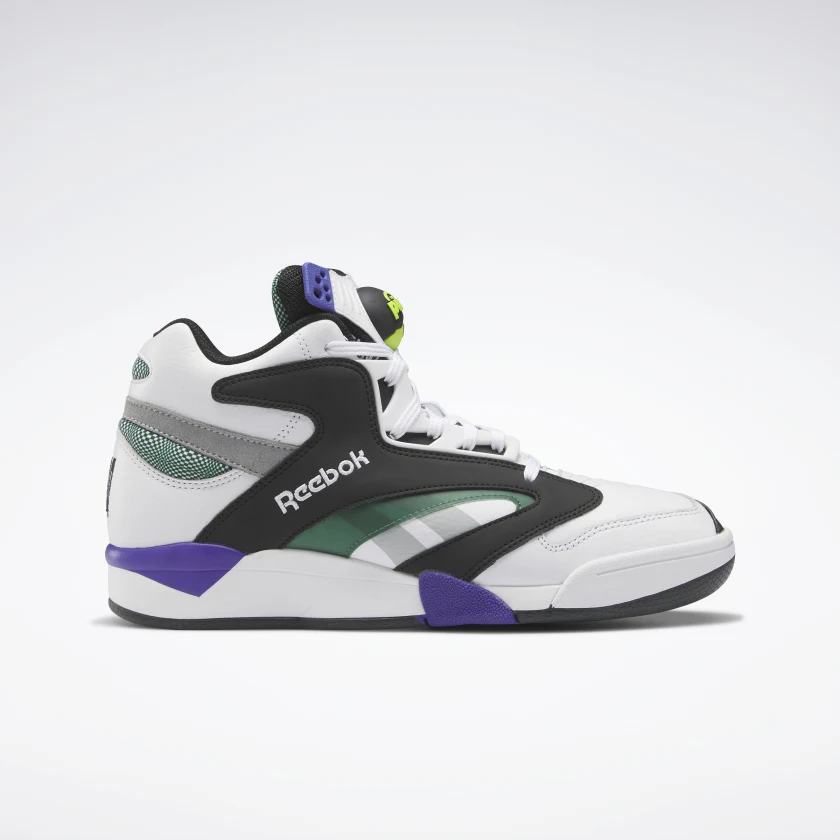 The leather upper provides the durability and support required during intensive play, while the textile lining ensures maximum breathability to keep your feet cool and dry. The Speed Lacing System allows quick and easy adjustments to find that perfect fit, without compromising on foot stability.
Additionally, The Pump technology in the tongue of the shoe delivers a personalized, snug fit that adapts to your foot shape for maximum comfort.
Product Features:
Leather upper provides durability and strong support

Textile lining ensures superior breathability
Speed Lacing System ensures quick lacing adjustments for a secure fit. The Pump technology with customizable air-filled chambers in the tongue provides enhanced comfort
Flexible midsole with Hexalite cushioning technology helps absorb impact while providing increased flexibility
Herringbone pattern outsole offers maximum traction needed for sudden direction changes and stops during gameplay.
The Hurrikaze II Basketball Shoes are designed to pay tribute to legendary basketball player Shawn "the Reign Man" Kemp and his powerful dunks.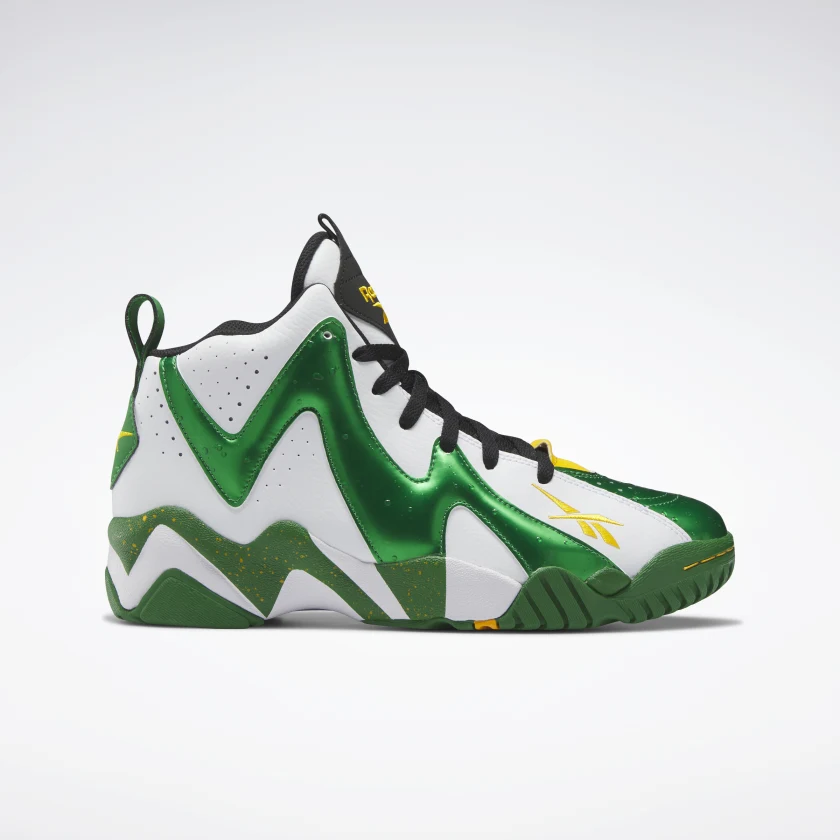 Made with a combination of leather and synthetic material, these shoes offer both durability and comfort for intense games on the court.
The lace closure ensures a snug fit while the hexagonal cushioning technology provides superior shock absorption for added support during quick sprints and sudden stops.  
Product Features:
Leather and synthetic upper offer both durability and flexibility.

A soft feel enhances overall comfort when playing.
Lace closure ensures a secure fit throughout the game.
Hexalite hexagonal cushioning technology delivers superior shock absorption for maximum support during intense action.
EVA midsole adds another layer of support for comfortable wear throughout extended periods of time.
Pays homage to Shawn Kemp, one of the best high-flyers in NBA history.
Ideal for players looking for reliable performance footwear.
The Reebok Answer IV is a men's basketball shoe that boasts both style and performance. This iconic silhouette was the fourth signature shoe of basketball legend Allen Iverson and remains highly popular today.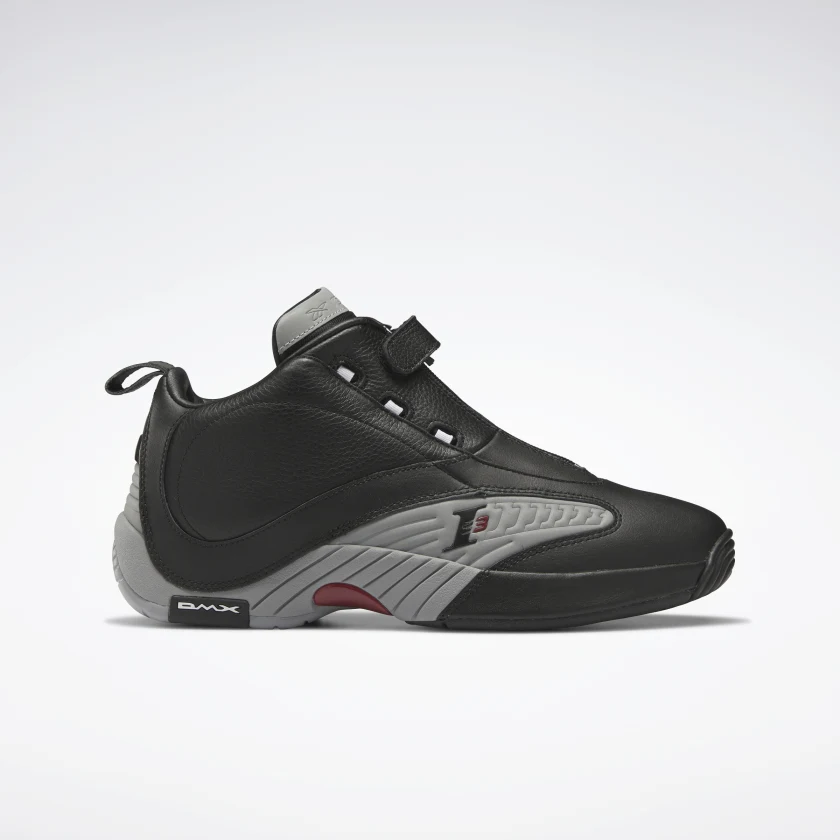 The shoes feature a sleek textile upper and a hidden lacing system that provides a secure fit while maintaining the shoe's clean aesthetic. Additionally, the DMX foam midsole offers long-lasting comfort and impact protection during intense games. 
The Reebok Answer IV also features a breathable textile lining that keeps feet cool and dry throughout extended playtime. Whether you're playing ball competitively or just looking for stylish footwear, these shoes are sure to impress. 
 Product Features:
Textile upper for durability and breathability.

Hidden lacing system provides a secure fit without disrupting the clean look.
DMX foam midsole ensures comfortable landing from jumps or running quickly during games.
Textile lining keeps feet ventilated.
Iconic design with visible sneakerhead appeal.
Ideal for basketball players; suitable for active lifestyles.
Available in multiple colors to match your style preferences.
The Question Mid is another popular signature sneaker from Iverson's line, and it boasts an unmistakable style that includes hexagonal details throughout the upper which pay homage to Iverson's tattoos.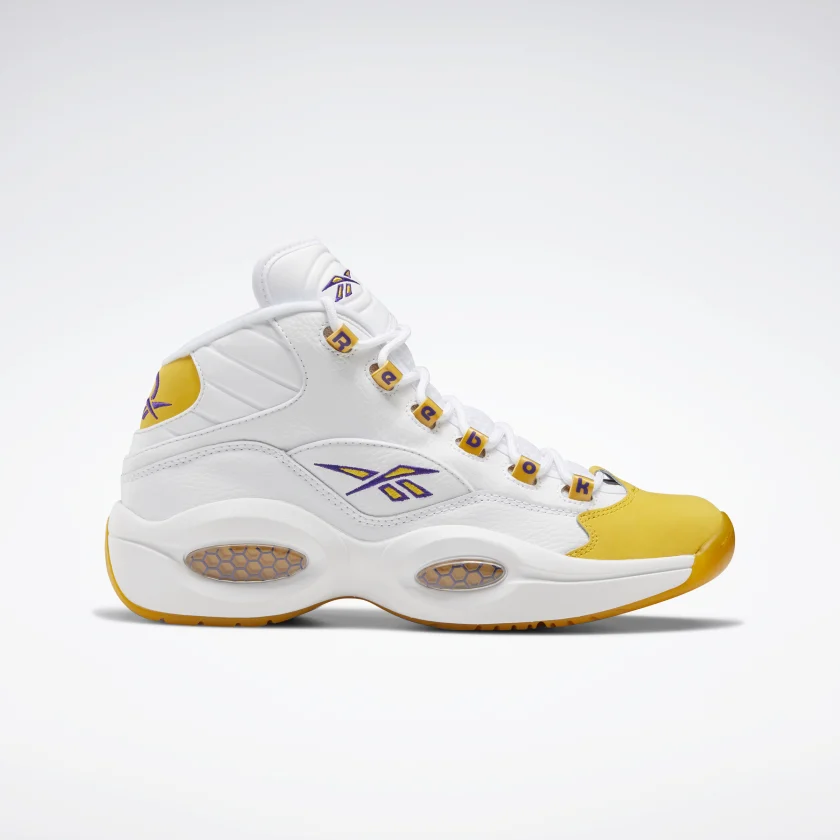 The Question provides amazing traction on any court surface along with a responsive midsole for those quick cuts.
Product Features:
The tumbled leather upper with synthetic nubuck toe overlay provides a combination of durability and protection.
Webbed gillies with TPU reinforcement ensure that your feet stay securely in place.
Molded synthetic heel offers a comfortable fit and additional support.
Soft Hexalite hexagonal cushioning in the midsole helps absorb shock from high-intensity movements.
Non-marking rubber outsole provides traction and durability to help you move quickly on the court.
Unique design that is suitable for both on-court performance and off-court style.
The Maison Margiela Question Mid Memory of Basketball Shoes is an exclusive collaboration between Reebok and the Paris-based fashion house.
These shoes boast a full-grain leather upper with suede toes, giving them a stylish and elegant look suitable for any occasion.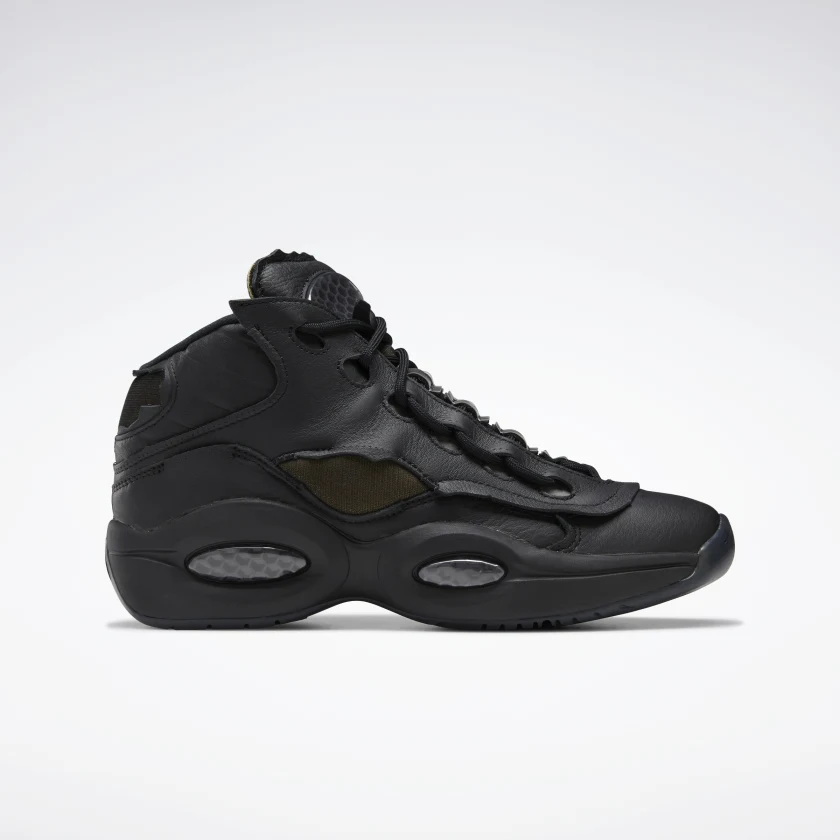 The lace closure ensures a secure fit, while the mid-cut design provides ankle support for added comfort.
The high-abrasion-resistant rubber outsole ensures durability and traction, making these shoes perfect for both indoor and outdoor activities. With its sleek design and superior comfort, the Maison Margiela Question Mid Memory of Basketball Shoes is sure to capture your attention wherever you go.
Whether you're running errands, hitting the court, or simply looking for a stylish footwear option, these shoes are an excellent choice.
Product Features:
Full grain leather upper with suede toe

Maison Margiela collaboration
Lace closure
Mid cut design
Soft Hexalite hexagonal cushioning for shock absorption
High-abrasion-resistant rubber outsole for durability and traction
Factors To Consider When Choosing Basketball Shoes
1. Comfort
Reebok basketball shoes are designed with comfort and support in mind. They feature advanced cushioning technologies such as Hexalite, which provide excellent shock absorption and energy return. Many Reebok basketball shoes have high-top designs that provide extra ankle support, which can help prevent injuries on the court.
2. Support
Basketball players require a high level of support from their shoes, especially around the ankle area. A well-supported shoe helps to prevent injuries such as sprains and twists that commonly occur during play when jumping or making sudden movements on the court.
3. Traction
Traction is one of the most important factors to consider when choosing basketball shoes. It refers to how well a shoe grips the playing surface, preventing slips and falls that can cause injuries to players. Shoes with good traction are helpful during quick changes of direction, making it easier for players to make sudden turns without slipping.
4. Durability
Basketball is a high-intensity sport that can be tough on shoes. Fortunately, Reebok basketball shoes are built to last. They feature high-quality materials such as leather uppers and rubber outsoles that can withstand the wear and tear of the game.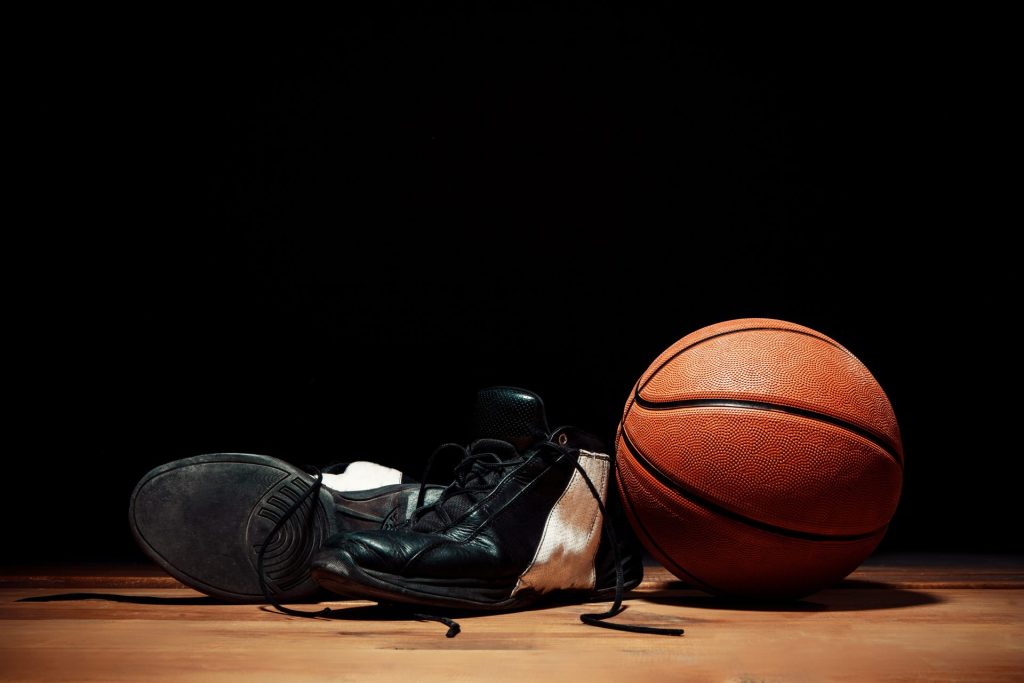 5. Style
Style plays an important role in choosing basketball shoes these days since many players desire a sense of fashion while playing their favorite sport competitively or informally with friends.
Different styles include low-top or high-top profiles, available colors, and aesthetics which makes it easier for athletes who prioritize fashion while also getting all the required features needed in performance footwear.
Wrapping Up
Reebok makes some of the best basketball shoes in the market which offer not only top-notch performance but also great style expressions. They cater to different player needs including explosive playmakers or anyone else who's just trying their hand (or feet!) at the game!