Walking is one of the simplest yet most effective forms of exercise, and it's something that people of all fitness levels can enjoy. However, for individuals with flat feet, the wrong choice of walking shoes can lead to discomfort, pain, and even injury. But fear not! In this comprehensive guide, we'll explore the best walking shoes for flat feet in 2023, helping you stroll in comfort and style. Our expert recommendations are backed by scientific research and user reviews, ensuring that you make an informed choice for your flat feet.
Best Walking Shoes For Flat Feet
Understanding Flat Feet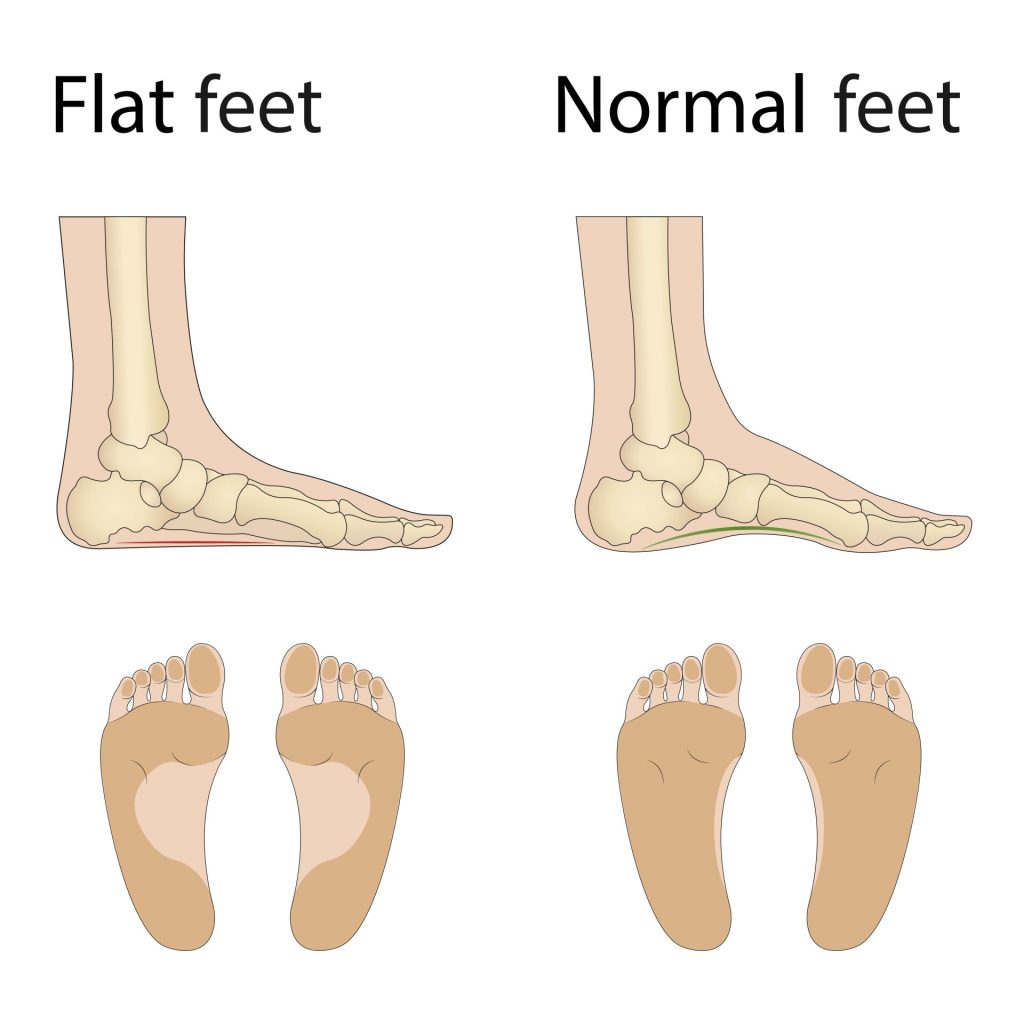 Before we delve into the best walking shoe options, it's essential to understand what flat feet are and how they can affect your walking. Flat feet, or fallen arches, occur when the arches of the feet collapse, causing the entire sole to come into contact with the ground. This can lead to overpronation, where the feet roll inward excessively while walking.
Overpronation can cause a range of issues, including:
Pain:

Overpronation can lead to pain in the arches, heels, and ankles, as the feet are not absorbing shock effectively.

Instability:

Individuals with flat feet may experience reduced stability and balance, making walking less comfortable and potentially risky.

Injuries: Over time, overpronation can lead to injuries like shin splints, plantar fasciitis, and Achilles tendonitis.
What to Look for in Walking Shoes for Flat Feet
Now that we've covered the basics, let's explore what to look for in walking shoes for flat feet:
Arch Support:

The most crucial factor when selecting shoes for flat feet is adequate arch support. Look for shoes with firm arch support to help correct overpronation and distribute pressure evenly across your feet.

Cushioning: Proper cushioning is essential for shock absorption, reducing the impact on your feet and joints. Look for shoes with ample cushioning in the midsole and heel areas.
Stability: Shoes with a stable platform and a snug fit can help control overpronation and improve your walking gait.
Motion Control:

Motion control shoes are specifically designed to correct overpronation. They often feature a medial post or dual-density foam to provide added support.

Comfort:

Comfort is key for long walks. Ensure that the shoes you choose have a comfortable insole and ample room in the toe box to prevent discomfort and blisters

Durability: A good pair of walking shoes should last. Look for shoes made from high-quality materials and with reinforced soles for added durability.
Now, let's dive into our top picks for the best walking shoes for flat feet in 2023:
ASICS has long been known for its expertise in designing shoes for overpronators, and the Gel-Kayano 29 is no exception. With its exceptional arch support, cushioning, and stability, it's an excellent choice for individuals with flat feet. The Gel-Kayano 29 features ASICS' renowned GEL cushioning system, providing superior shock absorption and comfort.
Product Features:
Engineered knit upper for improved breathability
Made with at least 50% recycled materials to reduce waste and carbon emissions
Solution dyeing process reduces water usage and carbon emissions
Redesigned external heel counter for stability and comfort
LITETRUSS technology for improved medial support and midfoot integrity
Rubber sole for durability and traction
Available in a variety of colors and sizes
Suitable for both running and everyday wear
Made in the USA or imported
Compatible with various running surfaces and terrains.
The Brooks Adrenaline GTS series has a loyal following among runners and walkers alike. The GTS 23 offers excellent motion control and stability, making it an ideal choice for those with flat feet. The GuideRails technology in these shoes keeps your feet in line and helps prevent excess movement, reducing the risk of injuries caused by overpronation.
Product Features:
Made in the USA or Imported
Rubber sole for excellent traction and durability
Certified PDAC A5500 Diabetic shoe
APMA Seal of Acceptance for foot health and comfort
Guiderails Holistic Support System aligns the body's natural motion path and reduces excess movement
Soft and lightweight DNA LOFT v2 cushioning for a plush and responsive feel
Engineered air mesh upper for breathability and comfort
Trusted and secure fit for a comfortable and supportive running experience
New Balance is another brand that consistently delivers top-notch shoes for overpronators, and the 860v13 is a standout model. These shoes provide exceptional arch support, cushioning, and stability. They also feature a blown rubber outsole for durability and traction.
Product Features:
Fresh Foam X midsole foam with approximately 3% bio-based content for ultimate cushioning and comfort.
Structured and breathable engineered mesh upper for a secure and comfortable fit.
Reflective accents designed to enhance visibility during low-light conditions.
Internal gusseted tongue ensures a secure fit.
10 mm drop for a balanced and stable ride.
Rubber sole for durability and traction.
If you prefer a more casual look in your walking shoes, the Saucony Grid Omni Walker is a great option. These shoes offer maximum stability and support for flat feet. The Walk Trac outsole provides excellent traction, and the cushioned midsole ensures comfort during long walks.
Product Features:
Dual-density PWRRUN cushioning for exceptional comfort and responsiveness.
Lighter and softer blend of cushioning for a more comfortable running experience.
Bold and fast logos for a visually appealing design.
Supportive 3D printing for added support and stability.
Engineered midfoot support system for stability and support during runs.
Sophisticated mesh design that hugs the foot completely for a secure and comfortable fit.
Rubber sole for traction and durability.
Suitable for both casual runs and intense training sessions.
Hoka One One is known for its cushioned yet stable running and walking shoes. The Arahi 6 is designed to provide a smooth and supportive ride for overpronators. It features a J-Frame design that helps guide your foot's natural motion and a plush EVA midsole for superior comfort.
Product Features:
Rubber sole for durability and traction.
Breathable open engineered mesh upper with seamless synthetic overlays for a supportive fit.
Breathable textile lining to prevent abrasions and ensure comfort.
Removable foam padded insole for added cushioning and support.
Durable full-length EVA midsole to absorb shock and offer stability.
Durable sole with rubber inserts for excellent grip.
Versatile design suitable for various activities and terrains.
Mizuno's Wave Inspire series has a strong reputation for its balance of support and comfort. The Wave Inspire 17 incorporates Mizuno's Wave technology, providing excellent stability and cushioning. These shoes are not only great for walking but also for light jogging if you decide to step up your fitness game.
Product Features:
Rubber sole for excellent traction and durability.
WAVEKNIT upper provides a secure and comfortable fit.
Enerzy Foam technology offers enhanced responsiveness and springiness for a more energetic run.
U4ic Midsole delivers optimal shock reduction, durability, and a superior ride.
Lightweight construction for a comfortable and unrestricted feel.
X10 Outsole made of durable carbon rubber for longer wear and improved traction.
Fan Wave Plate technology provides stability and support during movement, reducing the risk of injury.
Suitable for various running surfaces and conditions.
Available in a range of stylish colors and designs.
Ideal for runners of all levels, from beginners to experienced athletes.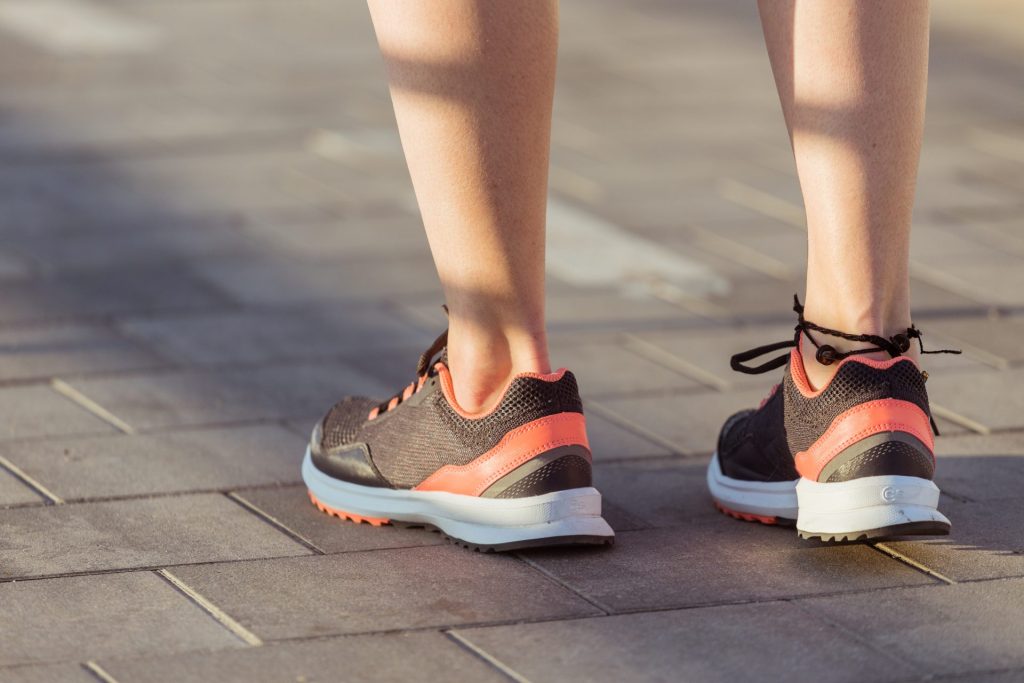 Conclusion
Walking is a fantastic form of exercise and a great way to maintain a healthy lifestyle. However, if you have flat feet, it's essential to invest in the right pair of walking shoes to ensure comfort and prevent potential injuries. The best walking shoes for flat feet in 2023, as outlined in this guide, offer superior arch support, cushioning, stability, and durability.
Remember that everyone's feet are unique, so it's essential to try on several pairs and choose the one that feels most comfortable to you. Additionally, consult with a podiatrist or orthopedic specialist if you have severe flat feet or experience persistent foot pain. They can provide personalized recommendations to address your specific needs.
With the right pair of walking shoes, you can enjoy the benefits of walking while minimizing discomfort and the risk of injuries associated with flat feet. So, lace up your shoes, hit the pavement, and enjoy the comfort and support these top-notch walking shoes provide in 2023. Your flat feet will thank you for it!