Have you ever experienced discomfort, blisters, or even injuries from wearing the wrong workout shoes? It's a common problem among fitness enthusiasts, but one that can easily be avoided with the right pair of shoes.
With so many options on the market, it's overwhelming to choose the right workout shoe for your needs. However, there is one shoe that stands out in terms of comfort, performance, and durability: The Reebok Nano X1.
Best Reebok Nano X1 Designs
Whether you're hitting the gym, going for a run, or doing cross fit, having a good workout shoe is crucial to achieving your fitness goals.
In this article, we'll give you an overview of why the Reebok Nano X1 has become a top choice among athletes and fitness enthusiasts. You won't want to miss out on this game-changing shoe.
Review Reebok Nano X1: Design And Features
The Nano X1's sleek design is eye-catching and modern. The shoe fits snugly around your foot with a comfortable one-piece Flex weave upper that locks in your foot to prevent any unnecessary slipping or movement while you're working out.
The foam sole provides excellent cushioning without feeling clunky or heavy.
For durability, the Nano X1 delivers. With its strong rubber sole, it can handle almost any surface, including concrete or gravel, without breaking down quickly. It is ideal for boot camp workouts, cross-fit training, or intense cardio exercises.
Another great feature of the Nano X1 is its breathability. No one enjoys having sweaty feet during a workout, so ensuring proper ventilation is important. The Mesh at mid-foot allows airflow, allowing your feet to breathe comfortably throughout workouts.
The Reebok Nano X1 fits well for most cross-training activities such as squats, lunges, and deadlifts, etc., It also performs exceptionally well during runs on flat surfaces. This versatility means you only need one pair of shoes to do everything which saves some money if you are not professional.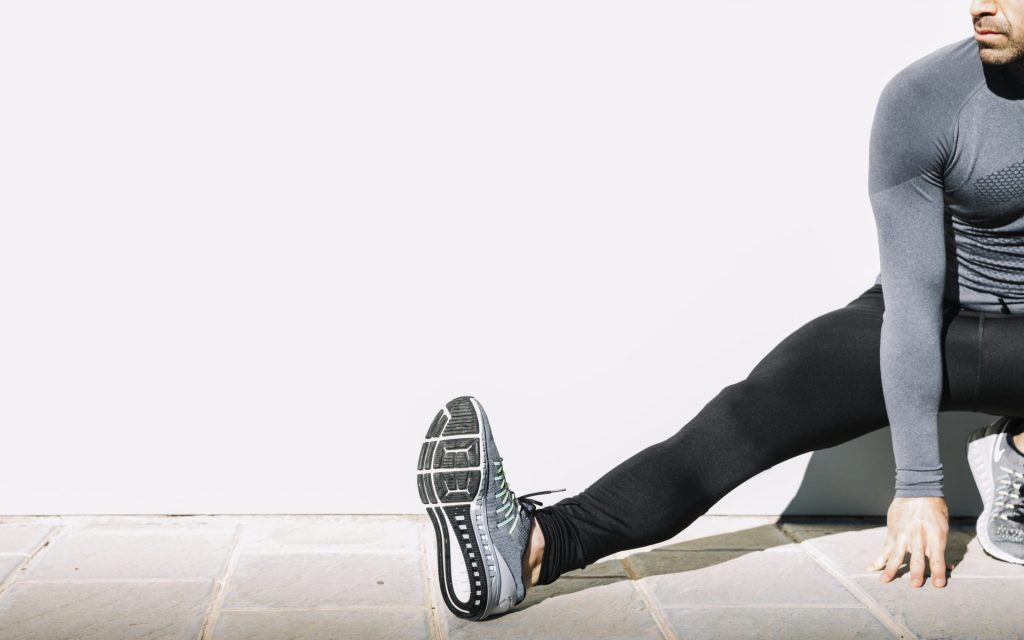 Reebok Nano X1: Performance
One of the biggest draws of the Reebok Nano X1 is its versatility in supporting various types of workouts.
Whether you're lifting heavy weights, running sprints, or doing box jumps or burpees, these shoes will keep your feet supported and secure. Its cushioned sole provides excellent shock absorption while offering enough rigidity to help you maintain proper form during heavy lifts.
Compared to previous models such as the Nano 9 or 10, the Nano X1 boasts an improved fit and additional support in the mid-foot area.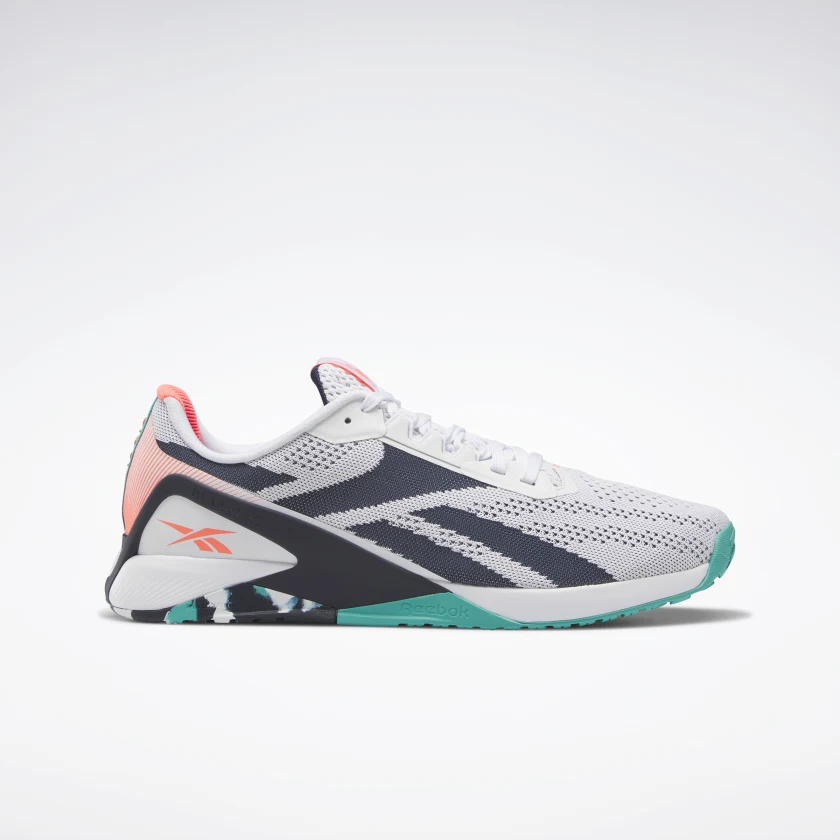 The upper is made from Flex weave material that contours comfortably to the foot, while still maintaining durability through intense workouts.
With thousands of positive customer reviews on Reebok's website and other retail sites like Amazon, it's clear that many athletes are pleased with their purchase of the Nano X1. Professional CrossFit athlete Tia-Claire Toomey has even endorsed these shoes for their comfort and exceptional performance.
Some common feedback includes praise for their comfort, breathability, stability during lifts, and versatility across multiple workouts. A few customers have noted that they may run slightly smaller than expected and recommend sizing up for added comfort.
Reebok Nano X1: Fit And Sizing
When it comes to fit, the Reebok Nano X1 runs true to size for most wearers. If you usually wear a size 10, then you'll likely need a size 10 in this shoe as well. However, if you have wider feet or prefer a looser fit, some reviewers recommend going up half a size for added room.
In terms of width options, the Reebok Nano X1 is available in both standard sizes (D) and wide sizes (2E), so those with wider feet can find their perfect match without sacrificing performance.
For adjustability, the Nano X1 has a secure lace-up closure system that allows for customization to your individual foot shape and preference. Additionally, there is a molded heel cap that locks in your heel for added stability during lateral movements.
Reebok Nano X1: Price And Value
The Reebok Nano X1 shoes come with a price point of around $130 for both men's and women's sizes.
While this may seem steep compared to other athletic shoes on the market, it is important to note that Nano X1s are designed for CrossFit athletes or people who do high-intensity workouts.
They're durable, and versatile, and provide excellent support for your feet.
Compared to similar shoes in the market, such as the Nike Metcon 6 or the Under Armour HOVR Phantom, the Reebok Nano X1 offers a comparable level of support and durability. While the shoe may not have as much cushioning as some other workout shoes, it is still a versatile choice that can be used for a variety of exercises.
Pros Of Reebok Nano X1:
Excellent support and stability for a wide range of workouts, including lifting, running, and plyometrics
Comfortable fit with a flexible upper and cushioned sole
Wide range of colorways to choose from
Durable construction with reinforced areas for high wear and tear
Good breathability to keep feet cool during intense workouts
Stylish design that can be worn outside of the gym
Cons Of Reebok Nano X1:
Some users may find the shoe to be a bit stiff or heavy compared to other workout shoes
Limited arch support, which may be an issue for those with high arches
Not ideal for long-distance running or other activities that require a lot of cushioning
Higher price point compared to some other workout shoes on the market
It's worth noting that the pros and cons of the Reebok Nano X1 can vary depending on individual preferences and workout needs. 
List of Reebok Nano X1 
Here is a list of the Reebok Nano X1 models available:
These models come in various colorways and design variations, such as the "Floatride Energy" and "Floatride Fuel" versions, which offer different levels of cushioning and energy return.
Some models may have specific features geared towards certain types of workouts, such as the "Grit" models, which have a more rugged outsole for outdoor training.
Conclusion
Overall, the Reebok Nano X1 is undoubtedly a game-changer in the world of functional training shoes.
With its versatile design and technology-driven features, it offers both comfort and durability to fitness enthusiasts around the globe. Its innovative Floatride Energy Foam cushioning and Flex weave Grit upper ensures maximum performance while providing a stylish appearance that stands out from the crowd.
Whether you are into weightlifting, or CrossFit or just need a pair of comfortable sneakers for daily wear, the Reebok Nano X1 is worth considering. It's time to upgrade your fitness wardrobe with this amazing pair of shoes – trust us. Your feet will thank you!