Basketball is an intense sport that involves a lot of quick movements and sudden stops. While it is an incredibly fun activity, it is also one that can be hard on your body. One of the most commonly injured areas in basketball is the ankle. Have you ever sprained your ankle while playing basketball? Ankle injuries are so frequent in basketball that players often wear ankle braces or tape for added support. With so many options available, it can be overwhelming to decide which ankle brace would work best for you.
After all, there is no one-size-fits-all when it comes to ankle protection for this high-impact sport.
Best Ankle Braces for Basketball
If you're looking to protect your ankles during basketball games, it's critical to choose the right kind of ankle brace.
Not all ankle braces are created equal, and some may offer more support and protection than others. In this article, we'll go over the best ankle braces for basketball to keep your ankles safe while you play hard and also a list of some best basketball shoes for ankle braces.
Understanding Ankle Injuries In Basketball
Ankle injuries, such as sprains and strains, are among the most prevalent injuries in basketball. The sudden changes in direction, frequent jumping, and quick stops and starts put immense strain on the ankles, making them vulnerable to injury.
These injuries can range from mild to severe and often result in pain, swelling, and limited mobility.
The impact of ankle injuries goes beyond physical discomfort.
Players with ankle injuries may experience decreased performance, reduced playing time, and increased risk of re-injury. This is where ankle braces come into play.
They provide stability, compression, and support to the ankle joint, reducing the chances of injury and aiding in the recovery process.
Factors To Consider When Choosing Ankle Braces
When selecting an ankle brace for basketball, several factors should be taken into account:
Level of Support Required: The severity of ankle instability or past injuries will determine the level of support needed. Ankle braces are categorized as mild, moderate, or high support braces, depending on the amount of stability provided.
Material and Design Considerations: Ankle braces are typically made of materials like neoprene, fabric, or a combination of both. The design should allow for breathability, flexibility, and ease of movement without compromising support.
Comfort and Fit: Ankle braces should fit snugly without causing discomfort or limiting circulation. Adjustable straps or laces can help achieve a customized fit for individual preferences.
Durability and Longevity: Look for ankle braces that are made from durable materials and have a reputation for long-lasting performance. This ensures that the braces can withstand the demands of rigorous basketball play over time.
User Reviews and Recommendations: It is essential to consider the experiences and feedback of other basketball players. User reviews can provide valuable insights into the effectiveness, comfort, and overall satisfaction with a particular ankle brace.
Top Picks: Best Ankle Braces For Basketball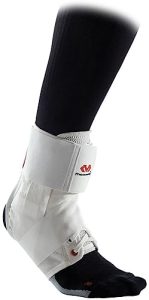 The McDavid 195 Ankle Brace is a popular choice among basketball players due to its exceptional support and protection. It features a lightweight and breathable design that allows for a comfortable fit without compromising mobility.
The figure-6 strapping system ensures excellent stability, reducing the risk of ankle rollovers. The brace also provides compression and offers adjustable straps for a customizable fit.
The Nike Pro Combat Ankle Sleeve is a lightweight and flexible option that provides compression and support to the ankle joint. It utilizes Nike's Dri-FIT technology, which wicks away moisture to keep your foot dry and comfortable during intense games.
The anatomical design ensures a snug fit and promotes natural movement. While not as rigid as other braces, it offers adequate support for players looking for a less restrictive option.
Designed with the athlete in mind, the Bauerfeind Sports Ankle Support offers a combination of compression, stability, and comfort. This brace features air knitted fabric that provides medical-grade compression to improve blood flow and reduce swelling.
The figure-8 strap system ensures optimal support and stabilization, making it an excellent choice for preventing ankle injuries. The lightweight and breathable material offers all-day comfort for long basketball sessions.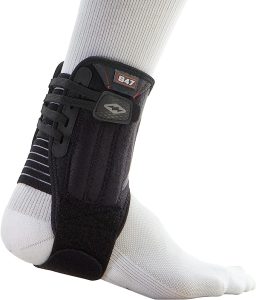 This ankle brace from Shock Doctor features a low-profile design with a close-to-skin fit for comfortable wear. Its X-Fit strap system allows for adjustable support, and its breathable materials keep your feet cool and dry. Customers rave about its effectiveness in providing ankle stability and reducing the risk of injury during games.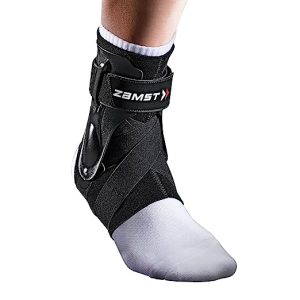 The Zamst A2-DX Ankle Brace is a top-tier option that offers maximum support and protection for basketball players. This brace utilizes Exo-Grid technology, which delivers precise lateral and medial stability to prevent sprains.
It features adjustable straps and an anatomical design that provides a comfortable fit and restricts excessive movement. The Zamst A2-DX is a top choice for those who require maximum support due to previous ankle injuries.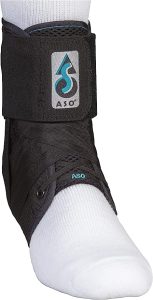 Renowned for its exceptional durability and support, the ASO Ankle Stabilizer is a favorite among athletes in various sports, including basketball. Its bilateral design and sturdy laces offer excellent ankle stabilization.
The ballistic nylon construction provides long-lasting durability, making it suitable for intense basketball sessions. The low-profile design allows for easy fitting into basketball shoes, ensuring minimal interference with your performance.
Best Basketball Shoes For Ankle Braces
While it's important to note that individual preferences and fit can vary, here is a list of basketball shoes that are often recommended for their ankle support and compatibility with ankle braces:
Nike LeBron 18
Under Armour Curry 8
Adidas D.O.N. Issue #3
Reebok Question Mid
Jordan Why Not Zer0.4
Puma Clyde All-Pro
New Balance Kawhi Leonard 1
Anta KT5
Li-Ning Way of Wade 9
Converse Chuck Taylor All-Star Pro
These shoes are known for their stability, cushioning, and ankle support features, making them suitable for use with ankle braces. However, it's always a good idea to try them on and ensure proper fit and comfort before making a final decision.
Additional Tips for Ankle Injury Prevention
Apart from using ankle braces, there are other measures basketball players can take to prevent ankle injuries:
Proper Warm-up and Stretching Exercises: Engage in dynamic warm-up routines and perform ankle-specific stretches to improve flexibility and increase blood flow to the muscles.
Strengthening Exercises for Ankle Stability: Include exercises that target the ankle and surrounding muscles to improve stability and proprioception.
Correct Footwear and Shoe Fitting: Wear basketball shoes that provide adequate ankle support and ensure a proper fit to minimize the risk of injury.
Maintaining Good Court Conditions: Avoid playing on uneven or slippery surfaces, and report any hazards that could increase the likelihood of ankle injuries.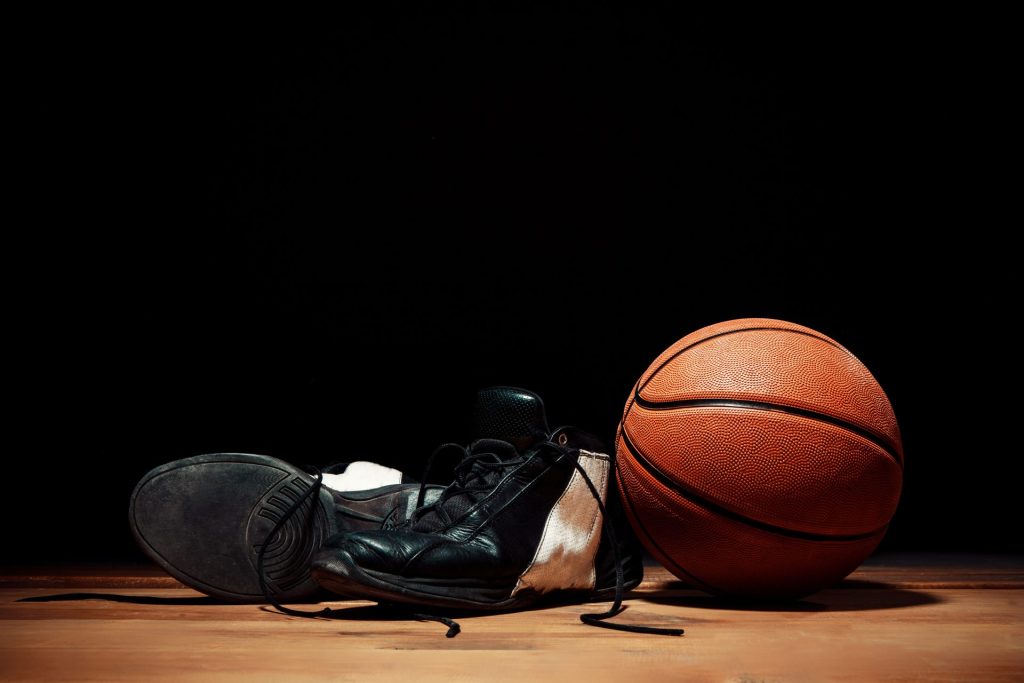 Conclusion
Protecting your ankles is crucial for maintaining performance and preventing injuries in basketball. Ankle braces offer valuable support and stability, allowing players to move with confidence and reduce the risk of sprains and strains.
By considering factors such as the level of support, materials, comfort, and user reviews, you can find the best ankle brace that suits your needs and preferences.
Remember, prioritizing ankle health and safety should be a top priority for every basketball player.