What does Zac Efron's workout routine look like? How does he maintain his fitness at 35?
The Hollywood heartthrob Zac Efron made headlines with his super-hit movie Baywatch in the summer of 2017. He garnered a considerable fanbase, all thanks to his shredded body. Ever since, fans have been curious to find the secret to his jacked-up physique. It has been a hot topic on reddit for several years now. Moreover, this role helped Zac strengthen his position as a young Hollywood star.
Who is Zac Efron?
The star has also appeared in projects such as Dirty Grandpa, The Luck One, High School Musical, and The Greatest Showman, where he portrayed his excellent acting skills. Zac's diverse roles have allowed him to be quite athletic shape, and we all love it!
This article discusses the young superstar's fitness and diet routine that transformed them into chiseled musclemen. Let's dive into it.
Zac Efron Current Stats
Please take a look at Zac Efron's recent body stats to see his physical fitness.
Height: 5 ft. 8 inches
Weight: 75 kg
Age: 35 years
Chest: 44 inches
Waist: 34 inches
Biceps: 16 inches
Zac Efron Workout Fundamentals
Zac Efron's workout routine for Baywatch was promisingly consistent as he trained for three days every week. It focused on the major muscle groups.
The prominent feature of Zac's workout regimen was super-setting, which required him to do two strenuous exercises back-to-back without a break in between. This technique helps muscle growth and burns calories as it facilitates blood flow. This technique is time-saving as well.
Furthermore, Zac Efron also worked on his agility and speed to fulfill the duties of his role as of lifeguard.
Let's look at Zac Efron's workout routine that Patrick Murphy formulated.
Zac Efron Workout Routine
The following training plan allowed Zac Efron to cut down 5% of his body fat in twelve weeks of constant training.
After every superset, he rests for about 60 sec to regain his energy. Also, Zac made sure to stretch and warm up before starting his back-breaking workout plan.
Zac's trainer revealed to men's health that his workout program consisted of various forms of training, such as power training, strength training, lifeguard training, and balance training.
He also incorporated biking and hiking into his movie training program for ultimate results.
Here's a complete breakdown of Efron's workout regimen for Baywatch:
1. Day 1: Biceps and Back
On the first day, Zac trains his biceps and back muscles. Here is the routine that he follows:
Straight arm pulldown with AB Rollout (3 sets x 8-12 reps)
Rest (45-60 sec)
Seated cable row with Suspended row (3 sets x 8-12 reps)
Rest (45-60 sec)
Neutral grip pull-up with Lat pulldown from knees (3 sets x 8-12 reps)
Rest (45-60 sec)
Chin up with Dumbbell biceps curl (3 sets x 8-12 reps) 
2. Day 2: Legs
After taking a day off after the first workout split, Zac Efron targets his leg using five major exercises for the second workout day.
Here is his leg day routine while preparing for Baywatch:
Leg press with Suspension squat jump (3 sets x 8-12 reps)
(Rest for 45-60 sec)
Swiss ball hip extension (3 sets x 8-12 reps) with Swiss ball leg curl (3 sets x 20 reps)
(Rest for 45-60 sec)
Reverse walking lunge (3 sets x 8-12 reps) with Mountain climbers (3 sets x 20 reps)
(Rest for 45-60 sec)
Dumbbell Romanian deadlift (3 sets x 8-12 reps) with Kick butts (3 sets x 20 reps) 
(Rest for 45-60 sec)
Unstable single-leg calf raise (3 sets x 8-12 reps) with Single leg squat hop (3 sets x 20 reps) 
3. Day 3: Shoulders, Arms, and Chest
To appear bulky and fit his role as a lifeguard, Zac had to pay extra attention to his upper body, especially his shoulders, arms, and chest.
So, here is how he became so pumped up:
Dumbbell front raise with cross-body cable raise (3 sets x 8-12 reps)
Rest for 45-60 sec
Dumbbell floor press with push-ups (3 sets x 8-12 reps) 
Rest for 45-60 sec
Incline dumbbell press with dumbbell overhead press (3 sets x 8-12 reps)
Rest for 45-60 sec
Chest cable fly with Bosu ball plyo push-up (3 sets x 8-12 reps)
Rest for 45-60 sec
Single-arm cable pushdown with single-arm dumbbell curl (3 sets x 8-12 reps)
Zac Efron's Meal Plans and Diet
In addition to following a strict workout program, Zac Efron also abides by a strict diet that helps fuel his gains and gives him the perfectly carved body for Baywatch.
Murphy, Efron's trainer, said that he also had to switch to an all-organic whole-food diet for the role. The strategic planning helped increase his metabolism and shaped his body nicely.
Zac Efron's diet routine also consisted of a minimum of 100 ounces of water daily. Also, he took whey protein without any additives as a supplement.
Here are the five categories of food that Zac ate while preparing for Baywatch:
Lean proteins 
Vegetables
High-fiber fruits 
Healthy fats
Whole grains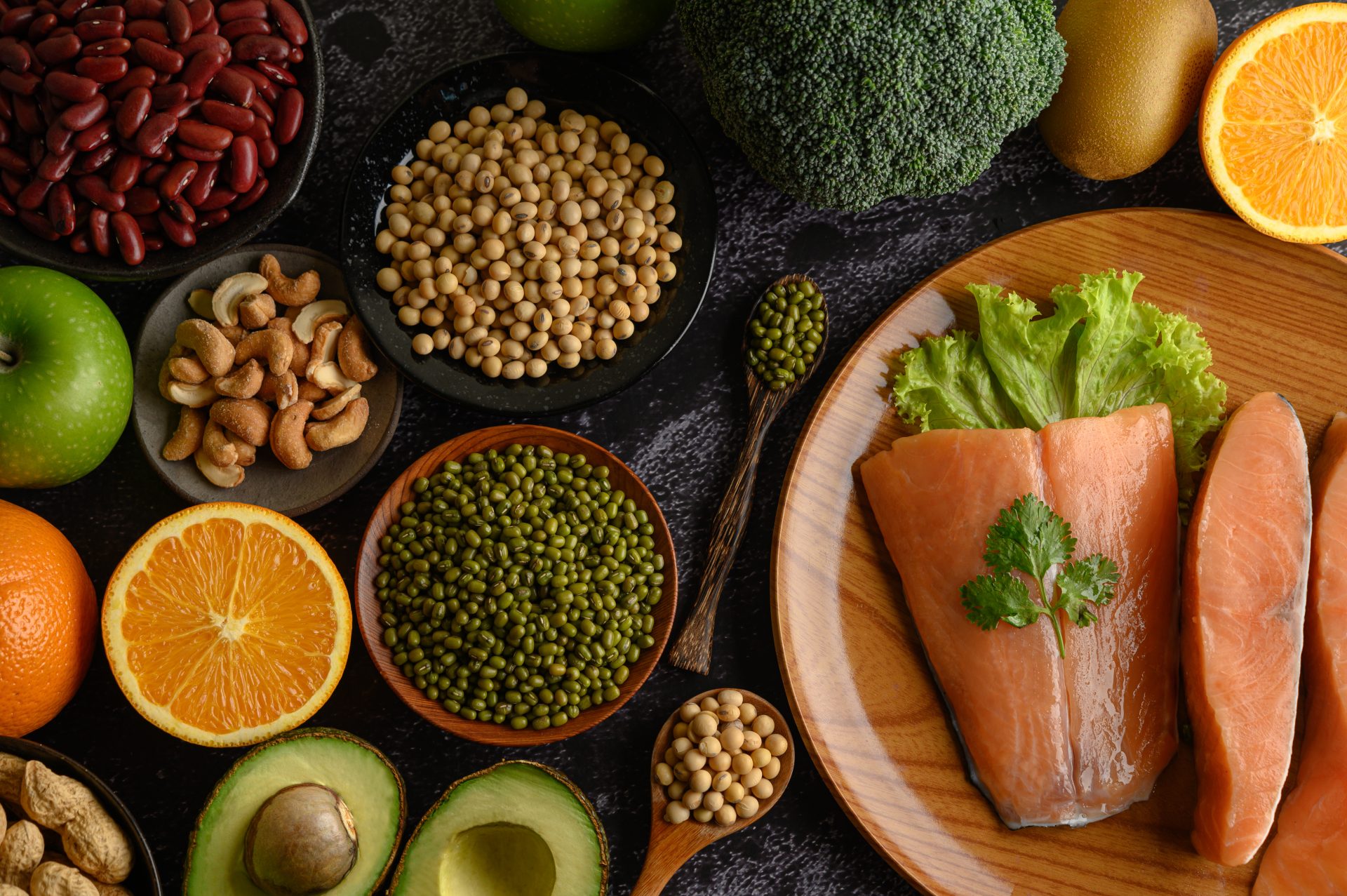 Here is what a typical day of eating looked like in Zac Efron's life when he was working on Baywatch:
Meal 1:
Egg whites, grilled chicken, avocado, and unseasoned vegetables
Meal 2:
Steamed vegetables, turkey or chicken breast, and green tea
Meal 3:
Brown rice, sirloin steak, and cauliflower cooked in coconut oil
Meal 4:
Bowl of mixed fruits and salmon
Meal 5:
Hard-boiled eggs and grass-fed beef
Food Zac Efron avoids
He avoided unhealthy fats, flour, and processed foods during this workout program. Moreover, Zac also didn't eat complex carbs like sugar, etc.
Zac's refeed day
To avoid taking cheat meals, Zac rewards himself with a refeed day where he intakes increased calories as it helps with the fat-burning process.
He usually incorporated three such days in a month.
Final Thoughts
From the above discussion, Zac Efron achieved a good physique with his persistent efforts and a well-planned workout program. His renowned trainer, Patrick Murphy, guided him with a practical and pre-calculated workout plan that proved appropriate for Zac Efron and his role in Baywatch.
Moreover, he worked on his end by eating a healthy diet routine and avoiding all types of food that could disturb his fitness journey.
The best approach you can opt for is not to compare yourself to others but rather start a regular workout routine and eat healthily.
Good luck with your fitness journey!