If you're an avid boxer, you may be wondering if it's safe to box with braces. It can be a bit intimidating to think about participating in contact sports with braces on your teeth. After all, it is important to take extra precautions. However, there are ways to safely and effectively participate in boxing while wearing braces. This blog post will provide an overview of the benefits of boxing, what to consider before participating in boxing with braces, and alternatives for traditional boxing with braces.
Benefits of Boxing
Boxing is a fighting sport that can take a toll on an athlete's body and health. One of the great things about boxing is that it offers many physical and mental health benefits.
For starters, it is an excellent form of exercise that helps strengthen your muscles and improve cardiovascular health.
Additionally, research shows that taking up a regular exercise regimen like boxing can lead to improved moods and decreased stress levels.
Furthermore, since it involves learning self-defense skills, boxing can help increase confidence levels and give people a sense of safety when they are out alone at night or in other potentially dangerous situations.
The Potential Risks
For those who wear braces, the potential risks increase due to the metal wires and brackets in place on their teeth.
An accidental punch could break the metal and cause damage to the mouth, which could be painful and expensive.
To protect themselves, athletes with braces should get fitted for a specialized mouthguard to absorb the impact of blows during a fight.
Considering the contours and alignment of your teeth when customizing a mouthguard helps to provide an extra layer of protection while boxing.
What to Consider Before Participating in Boxing with Braces
Before participating in any contact sport while wearing braces, it is important to wear a mouthguard at all times.
This will help protect both your teeth and your braces from damage due to impacts or collisions during games or sparring sessions. It is also important to communicate any concerns you may have about potential risks with your dental specialist beforehand so that they can provide advice on how best to proceed (source).
Finally, be sure to use caution when throwing punches even if you're wearing a mouthguard as excessive force could cause damage both inside and outside the mouth.
Use Mouthguards!
Boxing is a physical sport that can come with potential risks, especially for those participants wearing braces.
To ensure safety while boxing with braces, mouthguards are an essential item to use.
Mouthguards help protect the mouth from mouth and jaw injuries and also act as cushions for braces so they aren't damaged by contact or punches. Along with mouth protection, it is important to throw punches with caution.
This is especially true when practicing boxing with our partners, as you want to be mindful not to injure their mouth if the punch misses its target spot.
When worn correctly, mouthguards and cautiousness should keep those with braces safe while participating in the sport of boxing.
Alternatives To Traditional Boxing
If you want the benefits of boxing without the risk associated with contact sports while wearing braces, there are plenty of alternatives available!
You can look into non-contact classes such as kickboxing or aeroboxing which involve punching bags rather than opponents.
This eliminates the potential for collisions that could cause damage to teeth or brackets. You can also try shadow boxing which involves practicing punches against an imaginary opponent.
This allows you practice techniques without risking injury from impact or collision.
And if you don't feel comfortable engaging in any kind of physical activity while wearing braces yet still want the mental health benefits associated with exercise, yoga or Pilates are great alternatives!
Maybe Non-contact is Better for You
In addition to traditional contact sports, there are a variety of alternatives that can provide an excellent workout for people with braces who wish to stay active and engaged.
Non-contact boxing classes are a great choice as they offer the opportunity to practice basic boxing maneuvers without worrying about being injured by another fighter.
Shadow boxing is also an ideal activity as it allows those with orthopedic braces to gauge the strength and stamina needed to become proficient in all forms of boxing while not having to worry about competing with an opponent.
As you learn proper boxing techniques and build confidence, these two non-contact alternatives may help keep you safely active and also serve as training for traditional contact sports in the future.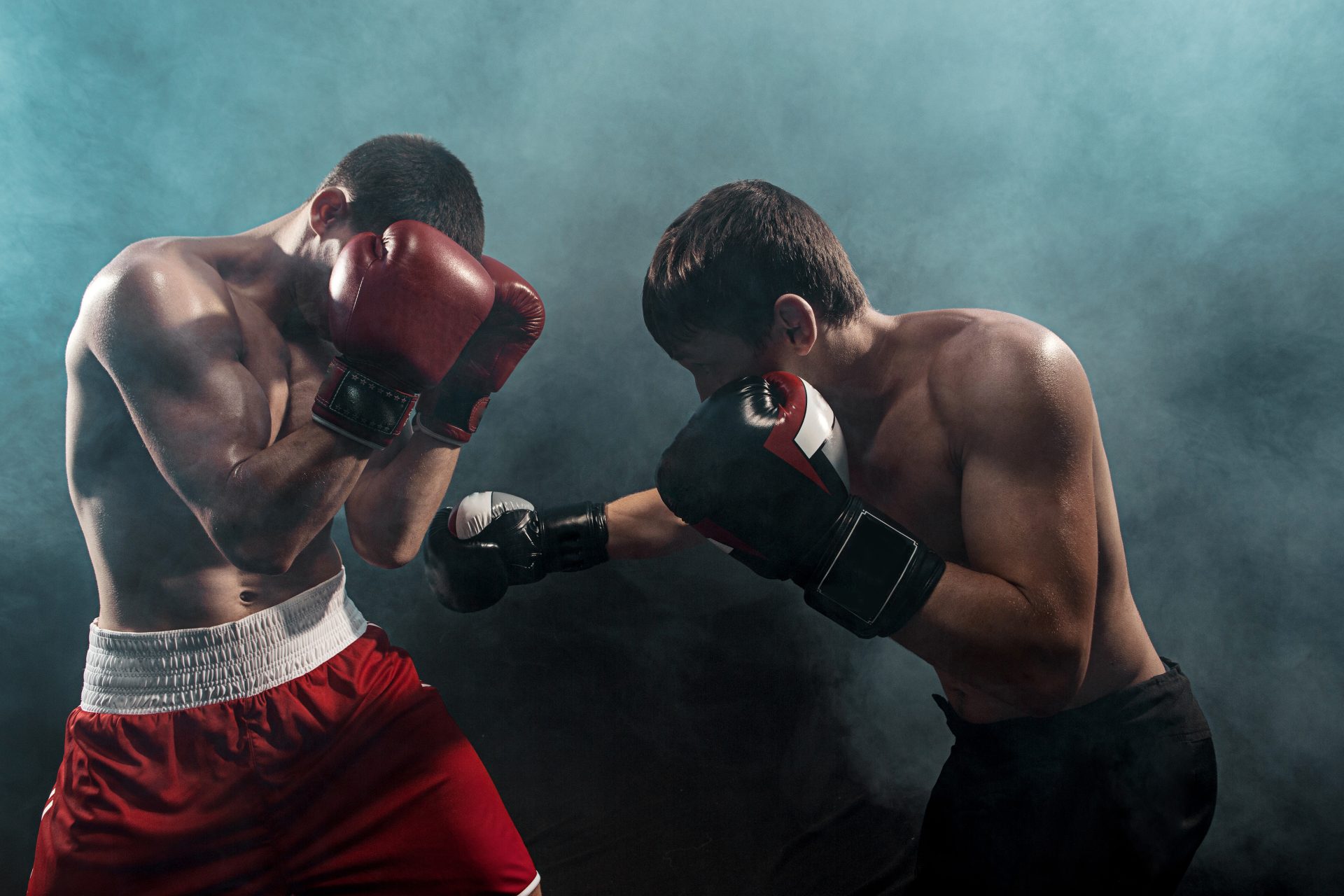 Talk To Your Coach
Boxers who wear braces in the ring should always ensure that there is an open line of communication with their coach.
This way, any potential concerns related to the braces can be effectively addressed before they become a bigger issue.
Good communication is key.
After all, any issues that arise while wearing braces could have a direct effect on safety and performance. Therefore, it's important for the boxer to voice concerns to their coach or partner, who should then take appropriate action.
By having open lines of dialogue during training and bouts, boxers can remain informed about issues with braces and keep their focus on competing confidently.
Summing Up
In conclusion, participating in boxing while wearing braces doesn't need to be intimidating!
By taking extra precautions such as wearing a mouthguard as well as communicating any concerns you may have with your orthodontist beforehand, it's possible for anyone who wears braces to safely engage in contact sports such as boxing without risking injury or further complications down the line.
Additionally, there are plenty of alternative activities such as non-contact classes and shadow boxing that allow people who wear braces to reap the same mental health benefits associated with physical exercise without putting their oral health at risk!
So don't let dental work stop you from enjoying all that contact sports have offer.
Just make sure you take all necessary precautions first!