This is a question that has been on the minds of wrestling fans for years: Is WWE fake? While some people swear that every move is staged, others contend that it's all real. So what's the truth?
Professional wrestling is a highly popular form of entertainment that has been around for decades. WWE, in particular, is a hugely successful company that has produced some of the biggest stars in the industry. But despite its popularity, there has always been speculation and controversy surrounding the authenticity of the matches.
If you're a fan of WWE, you may have heard the phrase "WWE is fake" more times than you can count. While some people believe every match is staged, others are convinced that it's all real. But which is it? In this article, we will be taking a closer look at the truth behind the allegations and shedding some light on what really goes on in the world of WWE.
What Is WWE?
World Wrestling Entertainment (WWE) is a professional wrestling entertainment company founded in 1952 by Vincent J. McMahon.
It is the largest and most well-known professional wrestling promotion in the world, with millions of fans worldwide. WWE programming features a combination of live events, television shows, and pay-per-view events, all of which are centered around the performance of professional wrestlers.
Explanation Of The Role Of Storytelling In WWE
Storytelling plays a crucial role in WWE programming. WWE storylines are typically presented in a soap opera-like format, with wrestlers playing "characters" with unique personalities, backstories, and motivations.
These storylines often involve personal feuds, rivalries, and alliances between wrestlers that are developed over time.
Explanation Of The Difference Between Scripted And Choreographed
WWE matches are both scripted and choreographed. The outcome of each match is predetermined and the wrestlers follow a specific "script" for each match.
However, the physical moves and maneuvers performed in the ring are not rehearsed or choreographed in the traditional sense.
Wrestlers are highly skilled athletes who must react to their opponents in real time, and they often improvise and adjust their moves on the fly based on how their opponent responds.
Explanation Of The Physical Risks And Athleticism Involved In WWE
Even though WWE matches are predetermined, they are still physically demanding and require a great deal of athleticism.
Performers execute high-flying moves, powerful strikes, and intricate holds that require precise timing and technique. They must also be able to sell their opponents' moves and make them look realistic, which requires a high degree of physical acting ability.
Additionally, WWE performers are at risk of serious injury every time they step into the ring. Concussions, broken bones, and torn ligaments are all common injuries in WWE, and performers must take care to protect themselves and their opponents while still putting on an entertaining show.
The Debate Surrounding WWE's Authenticity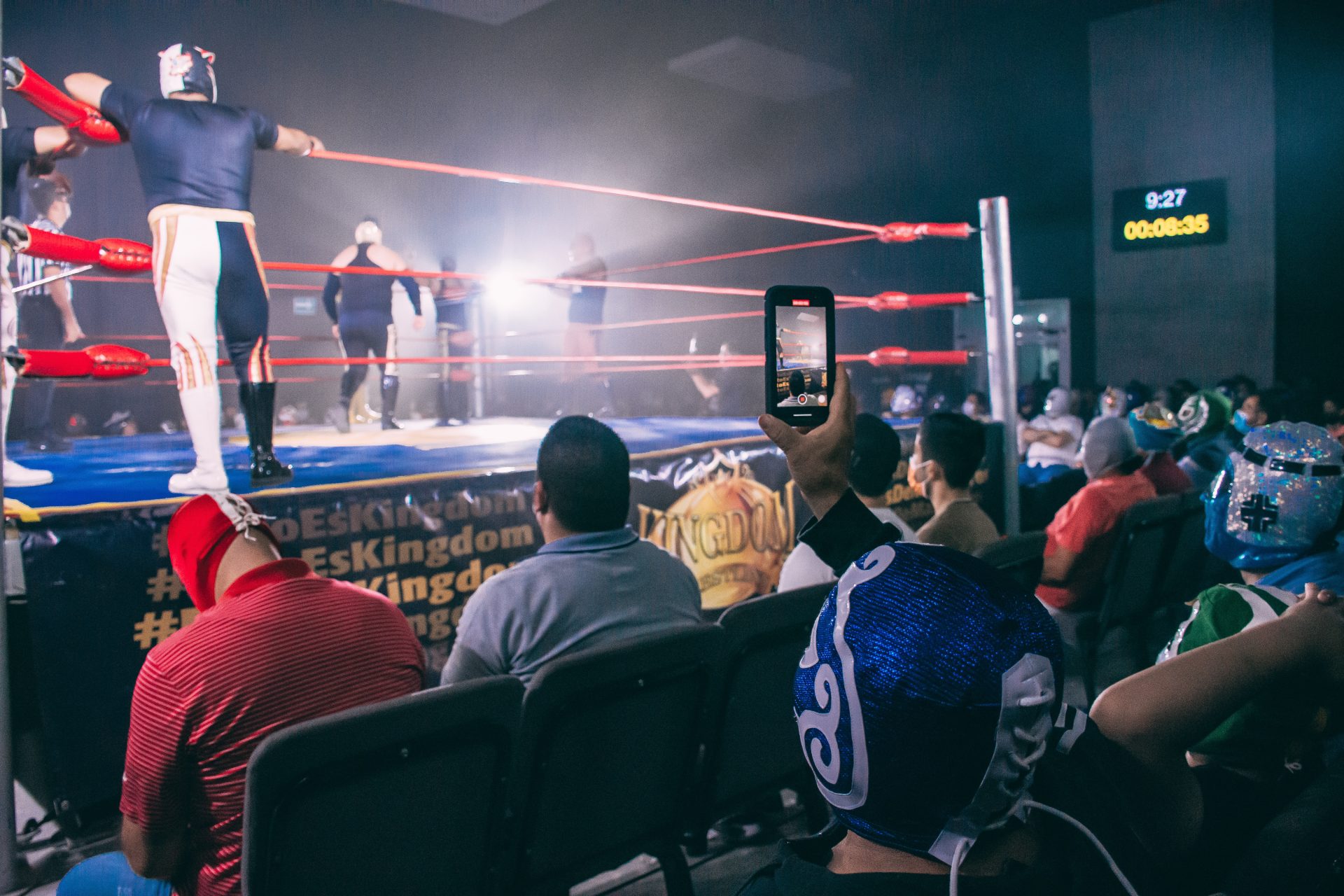 A. Arguments For WWE Being "Fake"
Some people argue that because WWE matches are predetermined, they are not legitimate forms of competition and therefore not "real".
They also argue that because performers are playing characters and acting out storylines, they are not authentic athletes.
B. Arguments Against WWE Being "Fake"
Others argue that while WWE may not be a legitimate form of competition, it is still an athletic and physical performance that requires a high degree of skill and athleticism.
They also argue that the storytelling aspect of WWE is a legitimate form of entertainment and should not be dismissed as "fake".
C. The Role Of Suspension Of Disbelief In WWE
Regardless of which side of the debate one falls on, it's important to remember that WWE is a form of entertainment that requires a suspension of disbelief.
Fans know that the matches and storylines are predetermined, but they still enjoy the spectacle of the performances and the drama of the storylines.
This suspension of disbelief is what allows fans to become emotionally invested in the characters and the storylines, and is a key part of what makes WWE so entertaining.
Debunking Common Misconceptions And Myths About WWE
Myth #1: WWE Is Entirely Scripted
WWE matches have indeed predetermined outcomes, but that doesn't mean everything you see in the ring is scripted.
Wrestlers still need to perform physically demanding moves and put their bodies through intense training and conditioning. Also, there is room for improvisation and spontaneity during matches, meaning that things can change on the spot if necessary.
Myth #2: All Wrestlers Are On Steroids
While steroid abuse has been a problem in professional wrestling in the past, the WWE currently has very strict drug testing protocols in place.
Steroid use is prohibited, and wrestlers must comply with regular drug tests. Those who do not pass the tests will face fines and suspensions.
Myth #3: WWE Is Just For Kids
While many children do enjoy watching the WWE, it is by no means exclusively a children's show.
The WWE has grown to cater to a much wider audience and includes storylines that are much more mature than they used to be.
Myth #4: All Wrestlers Hate Each Other In Real Life
Professional wrestling is a performance, and the wrestlers are acting for the audience's entertainment.
In reality, many wrestlers are good friends outside the ring and even travel together. Just because two wrestlers are rivals in the ring does not mean they can't be friends in real life.
Myth #5: WWE Is Not A Real Sport
While the outcomes of WWE matches are predetermined, that doesn't mean the wrestlers' physical abilities aren't real. 
WWE wrestlers train and condition just as athletes in other sports do, and the choreography of the matches still requires extensive skill and practice.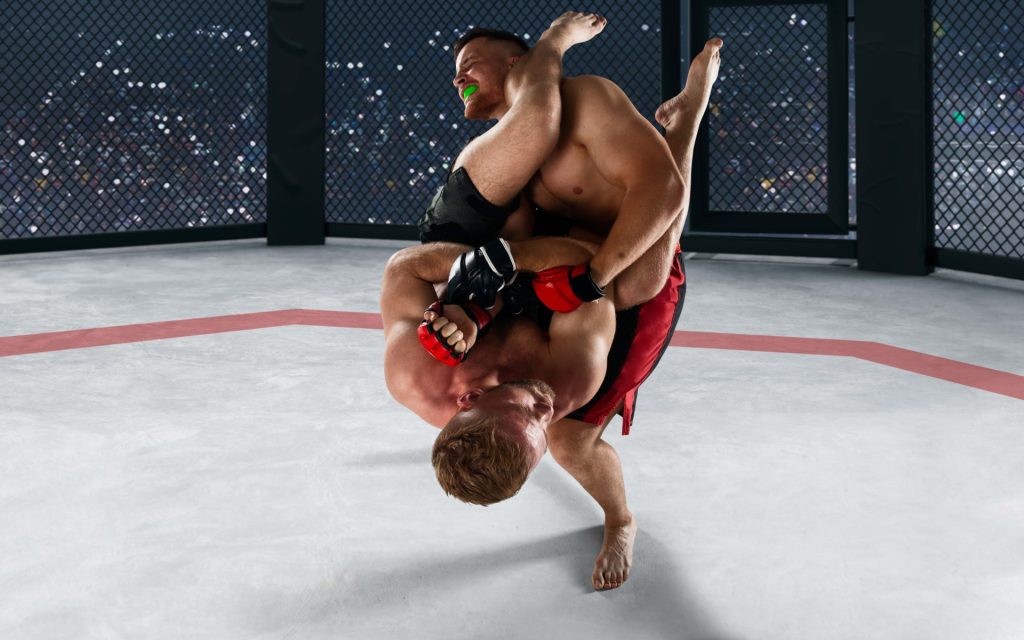 Behind-The-Scenes Look – Detailing The Extensive Preparation, Training, And Coordination Required For Wrestlers To Execute Successful Performances.
Though WWE's matches are predetermined, the physicality and athleticism displayed by wrestlers are real. 
Wrestlers Undergo Rigorous Training
WWE wrestlers undergo months of training before they even set foot in the ring.
They learn various wrestling techniques, safety protocols, and how to perform choreographed moves while minimizing potential injuries.
Wrestlers are also trained to understand the psychology of a wrestling match, such as how to tell a story in the ring using physical moves.
Moves Are Planned And Rehearsed
WWE matches have planned storylines and characters, and the wrestlers perform specific moves to convey their roles in these stories. Before each match, wrestlers collaborate with their opponents to choreograph moves, sequences, and finishes.
These matches are highly rehearsed, and any mistakes or mishaps are often the result of miscommunication or a miscalculation on the part of the wrestler.
Stunt Doubles Are Rarely Used
Occasionally, WWE wrestlers might use a stunt double for dangerous stunts or highly choreographed moves.
However, these instances are rare, and wrestlers are expected to perform most moves. The physicality and athleticism displayed by wrestlers require extensive preparation, and even the smallest mistakes can lead to injuries.
Wrestlers Take Risks In The Ring
Wrestling might be predetermined, but the risks wrestlers take in the ring are real. WWE matches are highly physical, and wrestlers perform stunts that involve high-flying maneuvers, dives, and dangerous holds.
All of these moves come with inherent risks, and wrestlers are trained to minimize potential injuries.
Conclusion
While it's true that WWE is a scripted form of entertainment, it still requires a great deal of skill and athleticism to pull off. Wrestlers must be physically fit and mentally prepared to perform in the ring, and they must also possess the acting talent to bring their characters to life.
The risks and physical demands of professional wrestling are very real, and it's important to appreciate the athleticism and entertainment value that WWE provides.
So, the next time someone asks if WWE is fake, remember that while the outcomes may be predetermined, the athleticism and skill required to put on a great performance are very real.