Are you looking to improve your squat game? Knee sleeves might just be the missing piece of the puzzle. But with so many options on the market, which ones are the best for you?
Squatting is a complex movement that requires proper technique, form, and stability, especially in the knees. Knee sleeves can provide support, warmth, and compression, which can enhance performance and reduce the risk of injury. However, not all knee sleeves are created equal.
If you want to maximize your squatting performance, you need to find the right knee sleeves that fit your needs and preferences. In this article, we have compiled a list of the best knee sleeves for squats, based on material, thickness, durability, and user reviews. Keep on reading to find out which knee sleeves can help you reach your squatting goals.
Best Knee Sleeves for Squats
Factors To Consider When Choosing Knee Sleeves
Whether you're an athlete looking for performance enhancements or someone seeking relief from knee pain, these considerations can help you make an informed decision.
A. Material And Construction:
Neoprene: Neoprene is a popular material for knee sleeves due to its elasticity, durability, and ability to retain heat. It provides compression and support to the knee joint, promoting stability and reducing the risk of injury.
Compression and thickness: The level of compression and thickness of the knee sleeves can vary. Higher compression can provide better support, while different thickness options cater to individual needs. Thicker sleeves offer more support and warmth, while thinner ones are lighter and allow for more mobility.
Durability and flexibility: Look for knee sleeves made from durable materials that can withstand regular use and washing. Flexibility is also crucial as it ensures a comfortable fit and allows for a full range of motion during activities.
B. Sizing And Fit:
Accurate measurements for the right fit: Take accurate measurements of your knee circumference to ensure a proper fit. Most manufacturers provide size charts to help you choose the right size.
Proper sizing guidelines from manufacturers: Different brands may have variations in sizing, so refer to the manufacturer's sizing guidelines to find the best fit for your knees.
Consideration of individual preferences and comfort: Consider your individual preferences for fit and comfort. Some people prefer a snug fit for maximum support, while others may prefer a slightly looser fit for increased mobility.
C. Performance Enhancements:
Heat retention and increased blood flow: Neoprene knee sleeves can retain heat, which helps improve blood flow to the knee joint. This increased circulation can aid in reducing stiffness and promoting faster recovery.
Reduced joint pain and inflammation: The compression provided by knee sleeves can help reduce joint pain and inflammation. This is particularly beneficial for individuals with conditions like arthritis or those recovering from knee injuries.
Improved proprioception and squat mechanics: Knee sleeves can enhance proprioception, the body's awareness of its position in space. This can improve stability and technique during exercises like squats, allowing for better control and reduced risk of injury.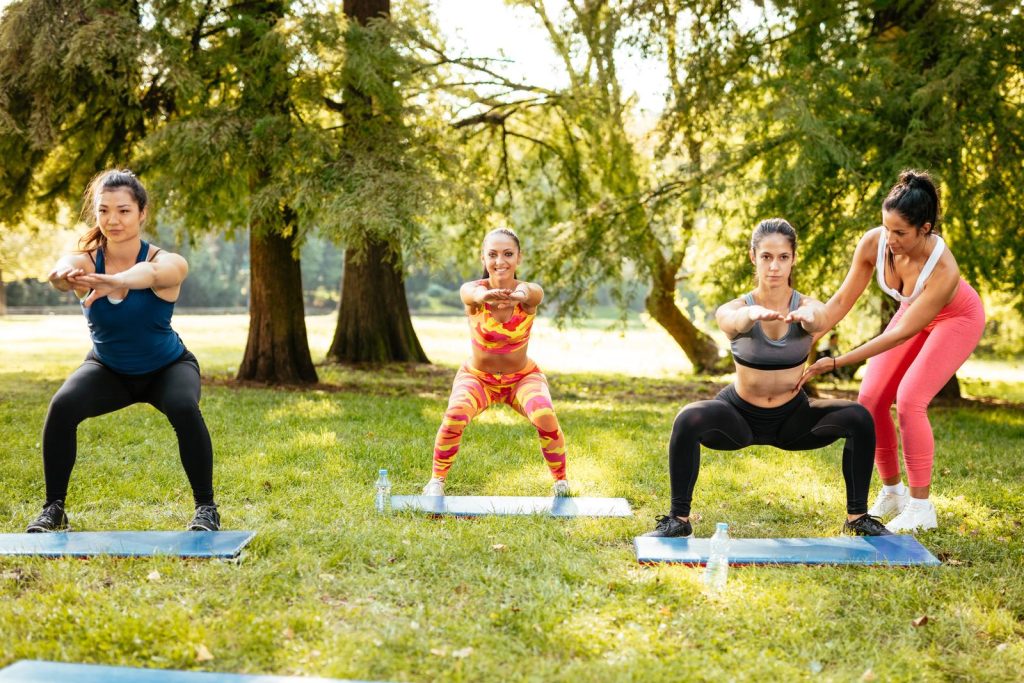 Best Knee Sleeves For Heavy Squats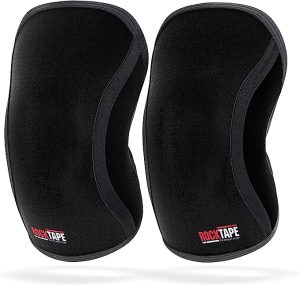 RockTape Assassins knee compression sleeves have gained recognition for their unique design and performance-enhancing features.
The 5mm neoprene construction provides ample support and compression while allowing for natural movement.
These sleeves also incorporate a silicone panel around the patella (kneecap) to aid in tracking and reduce the risk of misalignment during heavy squats.
Product Features:
Support, compression, and warmth to your knees during any activity.
Two levels of support with 5mm and 7mm neoprene thicknesses are available.
Perfect for general workouts and WODs or exclusively weightlifting, or if you need extra support due to knee pain.
Helps reduce swelling and provides protection against injury.
Designed to perform in any environment, from the gym to the great outdoors.
The lightweight and breathable design keeps you comfortable during intense workouts.
Nordic Lifting knee sleeves combine quality craftsmanship with affordability, making them a popular choice for lifters on a budget. These 7mm thick neoprene sleeves provide substantial compression, heat retention, and support for heavy squats. Whether you're a powerlifter, cross fitter, or weightlifting enthusiast, these sleeves can withstand the toughest squat sessions.
Product Features:
7mm compression sleeves provide the perfect level of support, without being too restrictive.
Durable, heavy-duty cotton construction ensures long-lasting use and performance.
Knee sleeves are available in Medium size and feature a black finish for a sleek look.
Wrist wraps and Lifting straps are available in Camo Grey finish.
The set includes 1 pair of wrist wraps and 1 pair of lifting straps.
Check the listing images for the sizing chart to ensure you get the right fit.
Includes a 1-year free, no-hassle replacement guarantee for peace of mind.
Perfect for athletes, fitness enthusiasts, and anyone looking to take their workouts to the next level.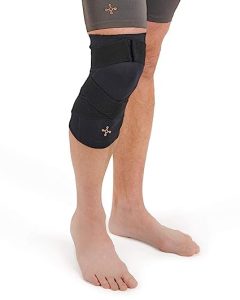 The Tommie Copper knee sleeves are designed to provide targeted compression to the knee joint. They are constructed from a blend of copper-infused nylon and spandex, which helps reduce inflammation and speeds up the recovery process after a heavy squat session.
Product Features:
Adjustable Ultra-Flex Stability Straps provide customized support and a tailored fit.
4D stretch compression fabric delivers unrivaled stretch and recovery.
UPF 50 for added sun protection during outdoor activities.
Patented Copper Energy technology provides increased odor control.
Wicking and breathable fabric keeps you dry and comfortable.
Unisex design fits both men and women.
Available in black and medium size.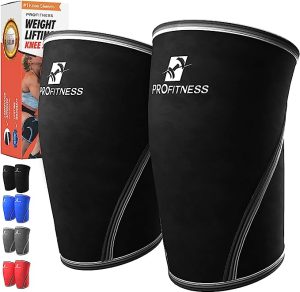 If you're looking to bring your weightlifting game to the next level, the ProFitness Knee Sleeves are what you need. Perfect for both men and women, this knee sleeve set is designed to keep you comfortable and safe during intense workouts.
Product Features:
Extra-thick, 7mm premium neoprene material for optimal warmth retention and muscle stabilization.
Non-slip, gripping technology to keep the sleeves in place during intense workouts.
Ergonomic design for a snug and comfortable fit that hugs without pinching or riding up.
Washable construction for easy maintenance.
Comes with a carrying bag with a zippered outer pocket for personal items and drawstring closure.
Suitable for both men and women.
Perfect for working out, squatting, powerlifting, and more.
Renowned for their exceptional durability and versatility, Rehband 7mm knee sleeves have become a staple for many lifters. Made from neoprene, these sleeves provide unparalleled compression and joint support. The thick 7mm design offers optimal stability without sacrificing flexibility. Additionally, Rehband knee sleeves help maintain proper knee alignment during squats, reducing the risk of injury and enhancing overall performance.
Product Features:
Provides comfortable, flexible knee joint compression.
Acts as a mobile knee support that offers warmth and relieves pressure.
Offers reinforcement all the way around the knee.
Allows for a safe, optimal range of motion in any leg-driven activity.
Ideal for preventing strain or injury, or for faster recovery and rehabilitation.
Built on a patented anatomical fit.
Made with 7mm neoprene.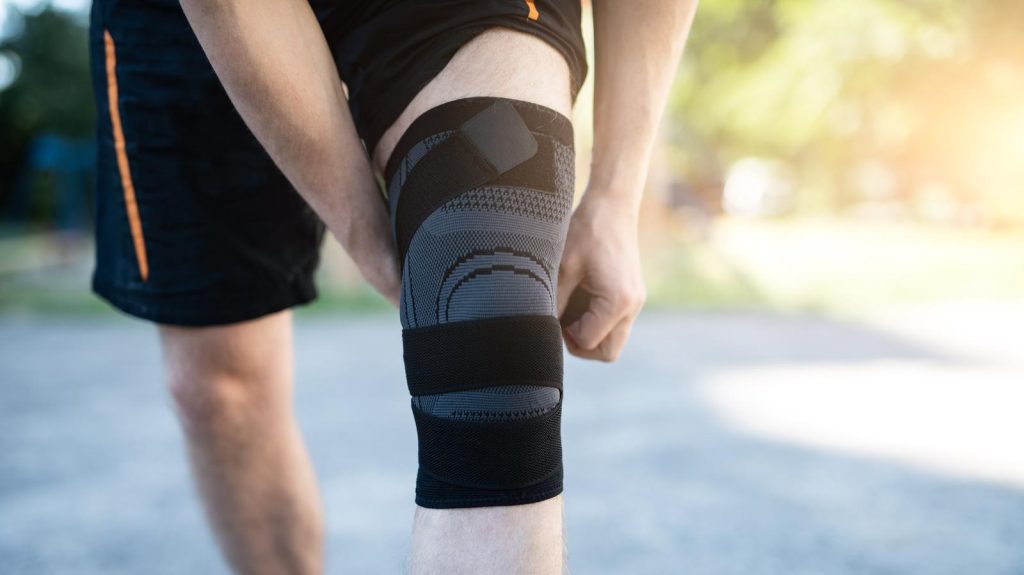 Tips For Maintenance And Longevity Of Knee Sleeves
If not properly maintained, knee sleeves can lose their effectiveness and even pose a risk of injury.
Here are some tips for the maintenance and longevity of knee sleeves:
A. Cleaning And Care Instructions For Knee Sleeves
After every use, it is important to wash knee sleeves to remove sweat, bacteria, and dirt. Most knee sleeves are safe for machine washing, but it is recommended to use a gentle cycle and cold water and avoid using fabric softeners or bleach. Air-drying is the best way to dry knee sleeves, as high heat or tumble drying can damage the elastic fibers.
B. Proper Storage And Drying Techniques
Knee sleeves should be stored in a cool, dry place, away from direct sunlight. Avoid storing them damp or folded, as this can lead to mold or damage to the material. To properly dry knee sleeves, turn them inside out and hang them up to air dry.
Avoid using a clothesline or drying in direct sunlight, as this can cause discoloration and damage to the fabric.
C. Recognizing Signs Of Wear And Tear Or Loss Of Elasticity
Over time, knee sleeves can lose their effectiveness and become less supportive. Signs of wear and tear include holes, tears, or fraying of the fabric, as well as loss of elasticity or compression.
If the knee sleeve is no longer providing the necessary support, it should be replaced to avoid further damage or risk of injury.
D. When To Replace Your Knee Sleeves
The lifespan of knee sleeves depends on the quality of the material and how often they are used. Some brands suggest replacing knee sleeves every 6 months to a year, while others may last longer with proper care.
It is important to inspect knee sleeves regularly for signs of wear and tear and to replace them once they are no longer providing the necessary support or compression.
Summing Up
Investing in knee sleeves is an excellent way to maximize your performance and ensure that your knees are protected during heavy lifting exercises such as squats. With our top picks for the best knee sleeves on the market, you have a variety of options to choose from based on your needs and preferences.
Whether you're a powerlifter, weightlifter, or simply looking to improve your workout routine, knee sleeves can make a significant difference in your comfort and performance. So go ahead and take the next step towards enhancing your training with knee sleeves – your knees will thank you for it!