The Ultimate Fighting Championship (UFC) is one of the most popular MMA promotions in the world. It has produced some of the greatest fighters who have dominated their respective divisions for years, and their accomplishments are unmatched. In this blog post, we will take a closer look at three of the top UFC fighters today Kamaru Usman, Israel Adesanya and Francis Ngannou as well as other notable black MMA fighters who have made an impact on the sport.
Best Black UFC Fighters (some of them are retired)
Kamaru Usman
Israel Adesanya
Francis Ngannou
Tyron Woodley
Demetrious Johnson
Anderson Silva
Rashad Evans
Anthony Johnson
Quinton Jackson
Daniel Cormier
Jared Cannonier
Kamaru "The Nigerian Nightmare" Usman
Kamaru Usman is a welterweight champion from Nigeria. He began his professional career in 2012, and his record stands at 17-1-0 with 13 wins by KO/TKO.
He is known for his aggressive fighting style which includes relentless pressure and great cardio that allows him to wear down opponents over time.
His strategies have proven to be successful time and time again, so much so that he is considered one of the best pound-for-pound fighters in the UFC today.
Israel "The Last Stylebender" Adesanya
Israel Adesanya is an undefeated middleweight champion from New Zealand with a professional record of 19-0-0 with 14 wins by KO/TKO.
He has risen to fame thanks to his unique fighting style which includes both striking and grappling elements blended together seamlessly.
His combination of speed, power, and agility make him one of the most dangerous fighters in the UFC today.
Francis "The Predator" Ngannou
Francis Ngannou is a heavyweight champion from Cameroon whose record stands at 15-3-0 with 12 wins by KO/TKO.
He is known for his incredible strength and power behind his punches which makes him one of the most feared fighters in all of MMA today.
Despite his intimidating presence inside the octagon, he still maintains a sense of sportsmanship outside it which has earned him admiration among fans worldwide.
Other Notable MMA Fighters
There are several other notable MMA fighters who have achieved success in recent years including:
Tyron "The Chosen One" Woodley
Jon "Bones" Jones
Demetrious "Mighty Mouse" Johnson
Anderson "The Spider" Silva
Rashad "Suga" Evans
Anthony "Rumble" Johnson
Quinton "Rampage" Jackson
Daniel "DC" Cormier
Each fighter brings something unique to the sport which helps make it so entertaining for millions around the world each year.
Champions
UFC is a popular combat sport that combines aspects of many martial arts and continues to be the best place for fans to witness the best MMA fighters of all time.
From past champions such as Khabib Nurmagomedov and Stipe Miocic, to current UFC fighters such as Israel Adesanya and Francis Ngannou, the organization is home to some of the best martial artists in the world.
In addition, currently there are several black UFC fighters representing African-American culture, including Derrick Lewis, Michael Chandler, and Kamaru Usman.
All these fighters are some of the best examples of skill & athleticism that can be seen in mixed martial arts today.
What Percentage Of UFC Fighters Are Black?
UFC has featured some of the world's premier Mixed Martial Arts combat athletes for over 26 years, and among those ranks are a variety of fighters from different backgrounds, ranging from MMA to boxing, wrestling, judo and jiu-jitsu.
Of these talented competitors, 12 have been highlighted in the article along with their accomplishments and distinct fighting styles.
What is particularly remarkable is that approximately 25 percent of UFC fighters are black a percentage that is significantly higher than what sport as a whole reports.
As the athletes illustrated in this piece demonstrate, all colors can excel at MMA if they put in the hard work required to reach success.
More About Kamaru Usman
Kamaru Usman is a famous black UFC fighter and one of the best welterweight mixed martial artists in the world.
He has an impressive career record and is known for his aggressive style of fighting that has earned him victories over some of the toughest opponents in the sport.
He took up MMA fighting when he was sixteen and his superb technique and dedication led him to winning The Ultimate Fighter tournament in 2015.
Since then, he has put together a streak of wins at the highest level including submitting Demian Maia and defeting Rafael Dos Anjos for the Undisputed Welterweight Championship at UFC 248.
Usman continues winning as well as motivating others with his life story showing that hard work can lead to remarkable success no matter where you come from.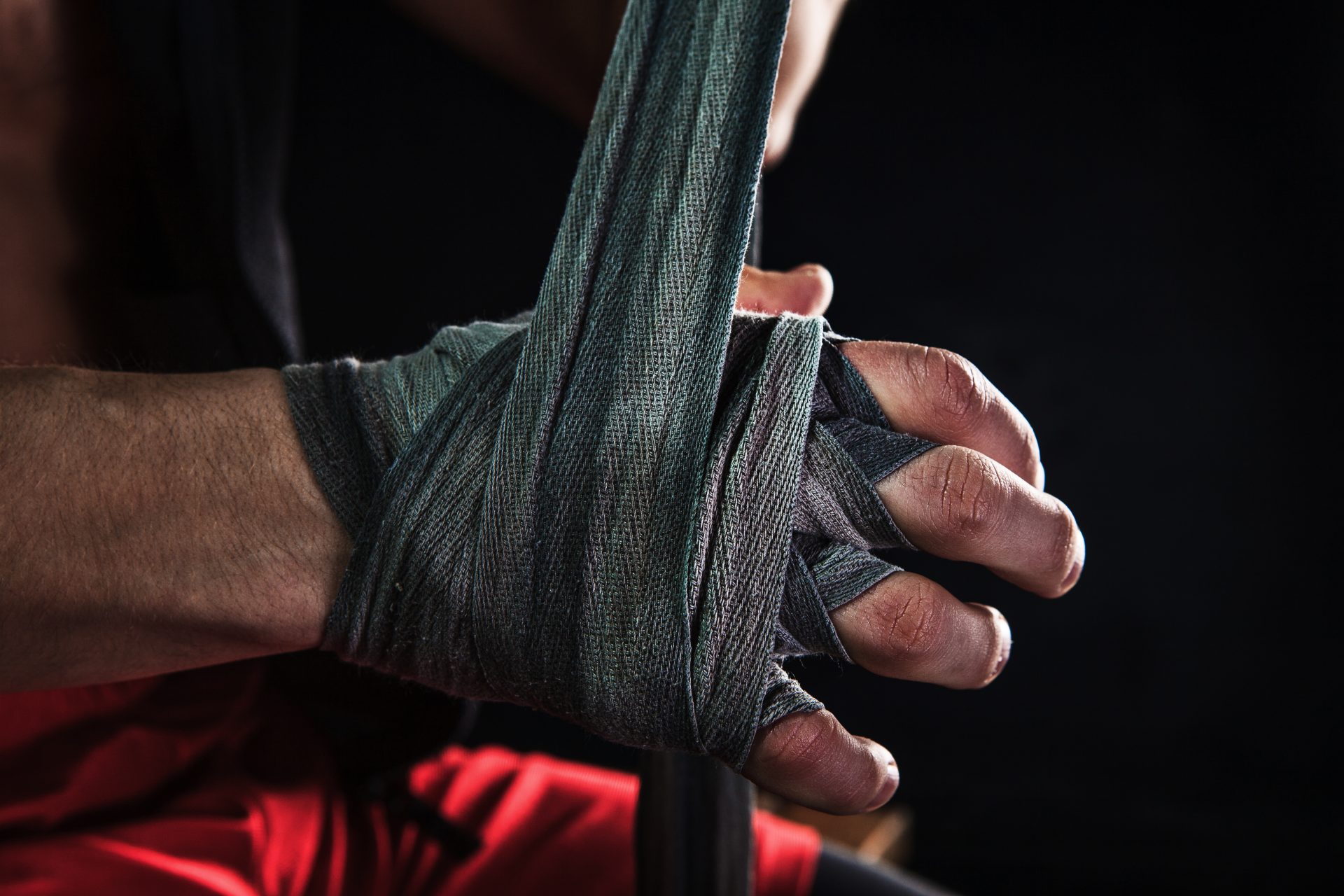 Extra Paragraphs to Consider
Israel Adesanya is a force to be reckoned with in the UFC arena. His perfect winning record and undying drive have earned him all-star status as one of all-black UFC fighters.
The leg kicks, punches, and all around skill he has demonstrated in each match highlight his all-around dominance within the octagon.
Whether power shots or all those wild spinning attacks, Adesanya proves himself time after time as somebody who will surely make a name for himself in UFC history.
Hardest Puncher
Francis Ngannou is one of the top contenders in the UFC and has earned a place on the ufc black fighters list.
With his bruteforce, powerful strikes, and precision takedowns, Francis Ngannou has been cautiously knocking out many of his opponents in the octagon.
His strength has allowed him to compete against some of the top black ufc fighters and he's proven to be a formidable foe.
He's definitely listed among some of the best ufc battles to date as he never backs away from a fight.
In truth, Francis Ngannou is a dynamic veteran who isn't afraid to take risks for greater rewards in his impressive MMA career!
And What About The Others?
Tyron Woodley, Jon Jones, Demetrious Johnson, Anderson Silva, Rashad Evans, Anthony Johnson, Quinton Jackson and Daniel Cormier are retired black UFC fighters who have all achieved great success in the ring.
Each of these fighters has accomplished some remarkable feats during their respective careers and set benchmarks which will stand for a long time. Tyron Woodley retired as a double-division champion while Jon Jones holds the record for most title defenses for light heavyweight division.
Similarly, Demetrious Johnson is the only flyweight champion in UFC history and holds the record for most title defenses along with most successful stoppages with.
Anderson Silva retired undefeated in middle weight division and Rashad Evans retired as a former light heavyweight champion.
Anthony Johnson retired after winning back to back fights which adds to his list of amazing achievements. Quinton Jackson's lopsided win over Wanderlei Silva was an iconic fight and also made him one of the very few fighters who retired with wins over four different champions.
Lastly but not least Daniel Cormier retired after some incredible performances against other remarkable opponents making him another example of a retired black UFC fighter whom we can look up to.
Final Words
The UFC continues to produce some of the best fighters in the MMA. This blog post highlighted three current champions Kamaru Usman, Israel Adesanya and Francis Ngannou.
As well as several other notable MMA fighters who have made their mark on this sport over recent years.
Whether they're competing inside or outside the octagon, these athletes have demonstrated why they are some of the best athletes in combat sports today!
Fans around the world can continue to expect thrilling fights as long as these warriors remain active!