Are you looking for the best rash guards to wear during your Brazilian Jiu-Jitsu (BJJ) training? As a BJJ practitioner, having the right gear is crucial for both protection and performance. Whether you're a beginner or a seasoned pro, investing in high-quality rash guards is essential for a comfortable and successful training experience.
BJJ rash guards are specially designed to provide maximum comfort, flexibility, and moisture-wicking properties. They protect your skin from mat burns, reduce the risk of infections, and offer a layer of defense against your opponent's grips.
With so many options available on the market, it can be overwhelming to choose the right one that suits your needs and preferences.
Best BJJ Rash Guards
To help you make an informed decision, we have researched and compiled a list of the best BJJ rash guards currently available. These top-notch options offer durability, breathability, and style, ensuring that you can focus on your technique and training without any distractions.
Whether you're looking for compression-style rash guards or those with unique designs, our recommendations will meet and exceed your expectations. Stay tuned to discover the best BJJ rash guards that are worth every penny.
What Are BJJ Rash Guards?
BJJ rash guards are specialized athletic tops designed to be worn during Brazilian Jiu-Jitsu training and competitions. They are made from lightweight, stretchy material that fits snugly against the body, providing coverage and protection against rashes and abrasions that can occur from contact with the training mats. Rash guards are typically worn underneath the BJJ or as standalone training attire.
Types Of Rash Guards
Short sleeve: These rash guards provide coverage for the upper body while allowing for more airflow, making them suitable for warm climates or intense training sessions.
Long sleeve:

Long sleeve rash guards offer extended coverage for the arms, making them ideal for cooler environments and providing added protection against mat burns and potential infections.

Compression: Compression rash guards are designed to provide a tight fit, which helps to support the muscles and improve blood circulation. They are often favored by athletes who want to reduce muscle fatigue and enhance performance during training.
Hybrid:

Hybrid rash guards combine the features of both rash guards and grappling shirts. They offer the benefits of rash guard protection while incorporating looser fitting materials and designs.
Material And Construction – Choosing The Right Fabric
The choice of fabric is crucial in selecting a BJJ rash guard that meets your needs. Here are some common materials used:
Polyester: Polyester is a popular choice due to its moisture-wicking properties, which keep you dry and comfortable during training. It also provides excellent durability and has a smooth feel against the skin.
Spandex: Spandex, also known as Lycra or elastane, is a stretchy fabric that allows for maximum flexibility and freedom of movement. It is often blended with other materials, such as polyester, to create a more form-fitting rash guard.
Nylon:

Nylon is another common material used in rash guards. It is lightweight, quick-drying, and provides good abrasion resistance.
When it comes to construction, look for reinforced seams and flatlock stitching, as these ensure durability and prevent chafing during intense rolling sessions.
Design And Aesthetics – Balancing Style And Functionality
While functionality is paramount in choosing a BJJ rash guard, there's no reason you can't look good while training. Many brands offer a variety of designs, patterns, and color options, allowing you to express your personal style on the mats. However, it's important to remember that durability and performance should always be the primary considerations.
Benefits of BJJ Rash Guards
Here are the top benefits of using BJJ Rash Guards:
Hygiene And Protection – Safeguarding Against Skin Infections
BJJ involves close and sweaty contact with opponents, creating the perfect environment for bacteria and fungal infections to thrive. Rash Guards act as a barrier between your skin and your training partners, minimizing the risk of skin-to-skin contact and reducing the chances of infection. It helps in maintaining proper hygiene and keeping your skin healthy.
Reducing Mat Burns And Friction Injuries
BJJ practitioners are no strangers to mat burns and friction injuries that occur during intense rolling or grappling sessions. Rash Guards, with their long sleeves and full-body coverage, help reduce friction against the mat, preventing painful mat burns and skin abrasions.
Temperature Regulation And Moisture-Wicking Properties
BJJ practitioners are no strangers to mat burns and friction injuries that occur during intense rolling or grappling sessions. The long sleeves and full-body coverage, help reduce friction against the mat, preventing painful mat burns and skin abrasions.
Muscle Compression And Performance Enhancement
They are designed with advanced fabric technology that offers temperature regulation and moisture-wicking properties. They help to keep you cool during hot training sessions and provide insulation during colder environments. The moisture-wicking properties ensure sweat is quickly absorbed and evaporated, keeping you dry and comfortable throughout your training.
Best Cheap Rash Guards
The Hayabusa Metaru Charged V4.0 Rash Guard is known for its superior quality and durability. It is made from a blend of polyester and elastane, providing a comfortable fit and excellent moisture-wicking properties. This rash guard is built to withstand intense training sessions and offers reliable compression for enhanced muscle support.
Product Features:
Made from Elastane and Polyester for comfort, protection, and performance.

Available in Compression fit or Regular Fit for different levels of support and comfort.

Silicon hem keeps the rashguard in place during intense training.

High-end sublimation print adds a stylish touch to your jiu-jitsu gear.

Easy to clean with machine wash cold and tumble dry low instructions.
Imported and made with high-quality materials, the Venum Gladiator 3.0 Short Sleeve Rashguard offers superior comfort and flexibility for all your training needs. Whether you're practicing martial arts, grappling, or any other physical activity, this rashguard is designed to support your performance and enhance your training experience.
Product Features:
Made with 87% Polyester and 13% Spandex for optimal comfort and flexibility.

Compression technology improves blood circulation to the muscles and speeds up recovery time.

Fitted cut leaving no outlet to your opponent for a competitive advantage.

Reinforced seams for durability and long-lasting use.

Rubber waistband keeps the rashguard in place for perfect coverage and prevents it from riding up or slipping.

Imported for high-quality craftsmanship.

Pull-on closure for easy wear.

Suitable for various sports and activities, including martial arts, grappling, and more.
The RVCA VA Rash Guard combines style and functionality. Made from a blend of polyamide and elastane, it offers a snug and flexible fit. This rash guard features UV protection, making it suitable for outdoor training sessions. Its minimalist design with the iconic RVCA logo adds a touch of sophistication to the overall look.
Product Features:
Pull-on closure for easy wearing.

Provides UV protection to keep your skin safe from the sun.

Mock neckline for added coverage and style.

Long sleeves for full arm coverage.

Designed for comfort and mobility during water activities.

Offers a cropped fit for a trendy look.

The Jacquard RVCA band at the bottom hem adds a stylish touch.

Suitable for sun and saltwater sessions.

Material: 78% Recycled Polyamide, 22.0% Elastane.
The Clinch Gear Rash Guard is a reliable choice for both training and competition. It is made from a blend of polyester and spandex, offering a compressive fit and optimal mobility. This rash guard features anti-microbial properties, keeping unwanted odors at bay, and its reinforced stitching ensures long-lasting durability.
Product Features:
Soft material and solid color make it suitable for a wide range of activities.

Integrated wicking technology manages moisture for quick-drying performance.

Scientifically engineered to prevent chafing and keep you cool and dry.

High-tech fabrics provide ideal surface pressure to enhance circulation and increase oxygen delivery, improving power, speed, and stamina.

Users have reported increased endurance, stamina, and faster recovery when wearing this compression shirt.

Made to last with state-of-the-art double flat lock stitching for durability.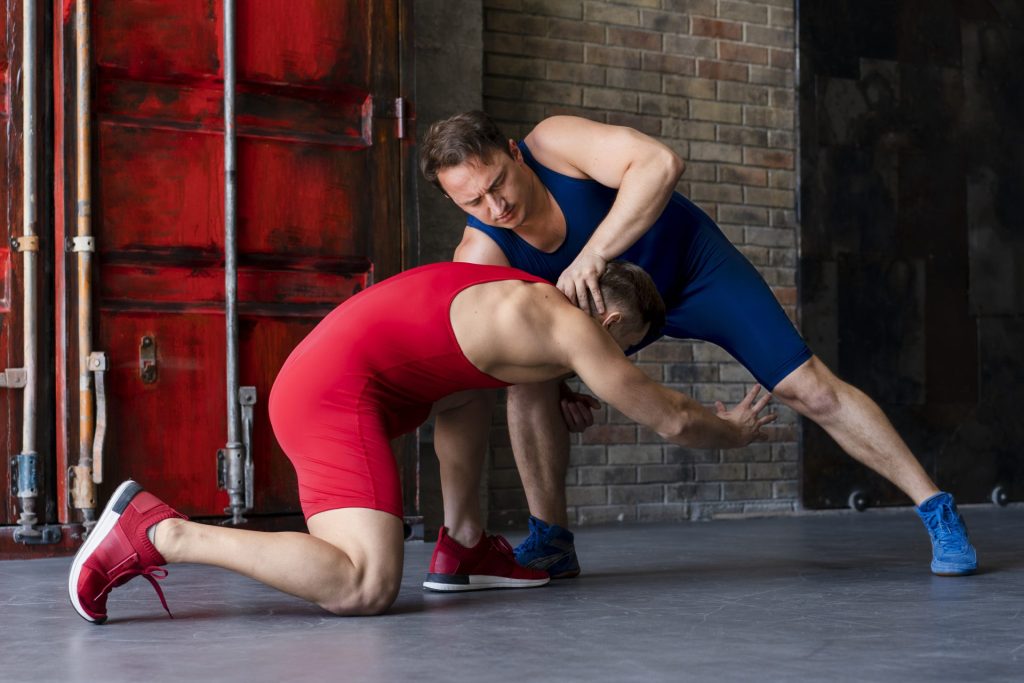 Conclusion
BJJ practitioners can benefit greatly from wearing a rash guard. They are designed to provide superior protection against mat burns and friction injuries, as well as temperature regulation and moisture-wicking properties. There are many options available on the market, ranging from classic models to more stylish designs. It's important to choose a rash guard that fits your needs and preferences for optimal performance during training sessions.
As you embark on your BJJ journey, remember that dedication to training, continuous improvement, and proper gear go hand in hand. The right rash guard will undoubtedly become an indispensable companion in your quest to become a better Brazilian Jiu-Jitsu practitioner, helping you reach new levels of skill and expertise.
So, gear up, hit the mats, and let your BJJ rash guard become a symbol of your passion and commitment to the art of Brazilian Jiu-Jitsu. Roll on!