Do you want to build muscles and strength like "Fast & Furious" star Vin Diesel? He is famous for his impressive physique and ripped body, but what kind of workout routine does he follow to reach his desired look? 
Vin Diesel has become a Hollywood icon and is seen as an inspiration for men worldwide. He is known for delivering powerful movie performances and a physique matching them. Everyone wants to know Vin Diesel's workout routine to retain such an intense look.  
Vin Diesel's workout routine is something that many people aspire to create for themselves. It consists of a mix of strength training with high-intensity cardio, including boxing drills. Here we'll analyze his current workout plan and discuss how you can achieve results similar to Vin Diesel with your unique fitness program.
Vin Diesel Stats
| | |
| --- | --- |
| Full Name | Mark Sinclair |
| Weight | 102 kg (225 lbs) |
| Height | 6'0" |
| Age | 55 years |
| Chest | 52" |
| Waist | 34" |
| Biceps | 18" |
All about Vin Diesel
Vin Diesel is an American actor, producer, director, and screenwriter. He was born on July 18, 1967, in Alameda County, California, as Mark Sinclair, but he later changed his name to Vin Diesel. Vin Diesel is a private person and keeps his personal life out of the public eye. He has three children with his longtime partner, Paloma Jimenez.
Diesel made his professional acting debut in 1998 when he starred alongside Steven Seagal in the action film Strays. That same year he wrote, directed, produced, and starred in the short film Multi-Facial, which received a standing ovation at Cannes Film Festival.
His breakthrough role was in the 2001 film "The Fast and the Furious," which led to his portrayal of Dominic Toretto in the "Fast and Furious" franchise. Vin Diesel has also appeared in several other films, including "Pitch Black," "The Chronicles of Riddick," "xXx," "The Pacifier," "The Last Witch Hunter," and "Bloodshot."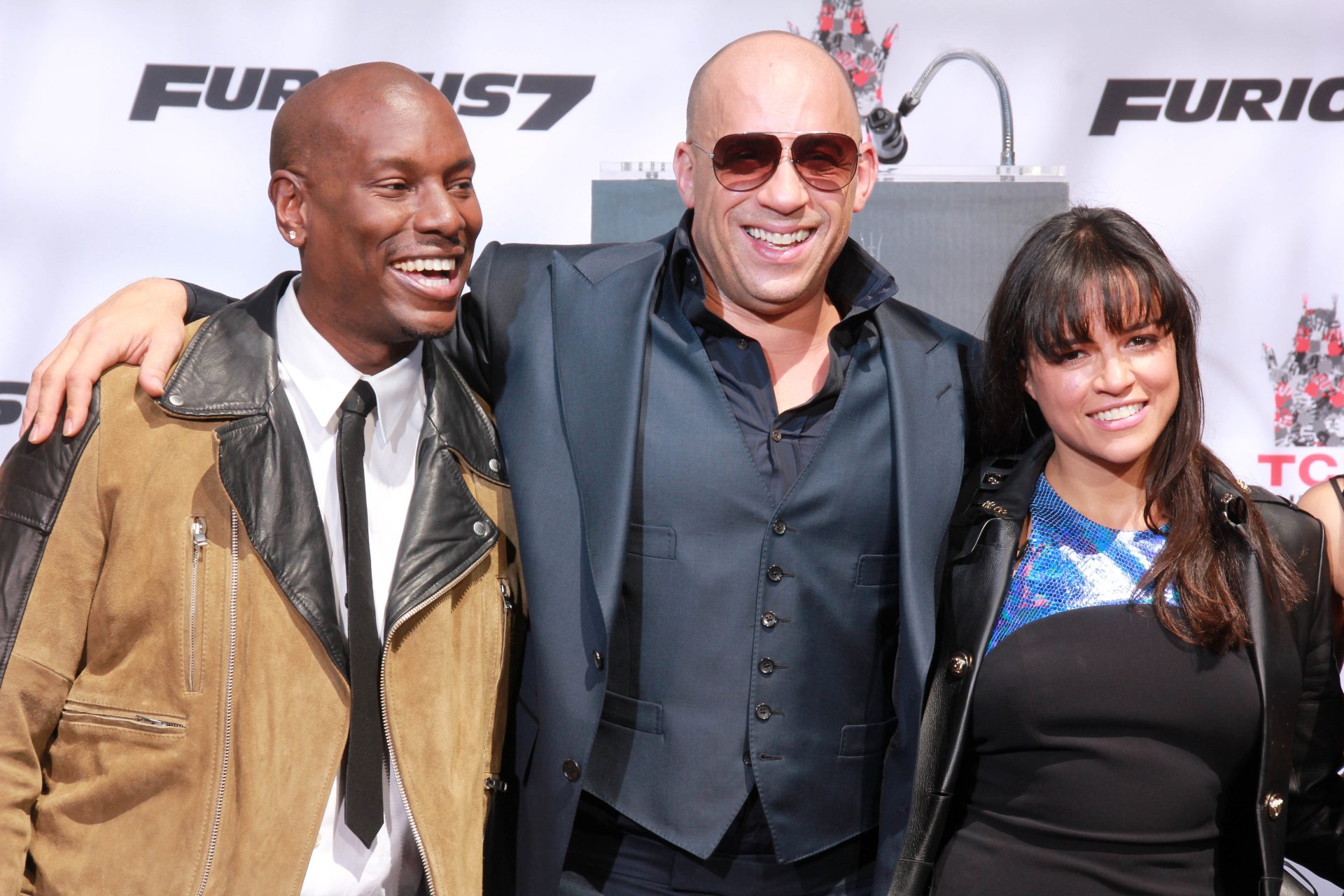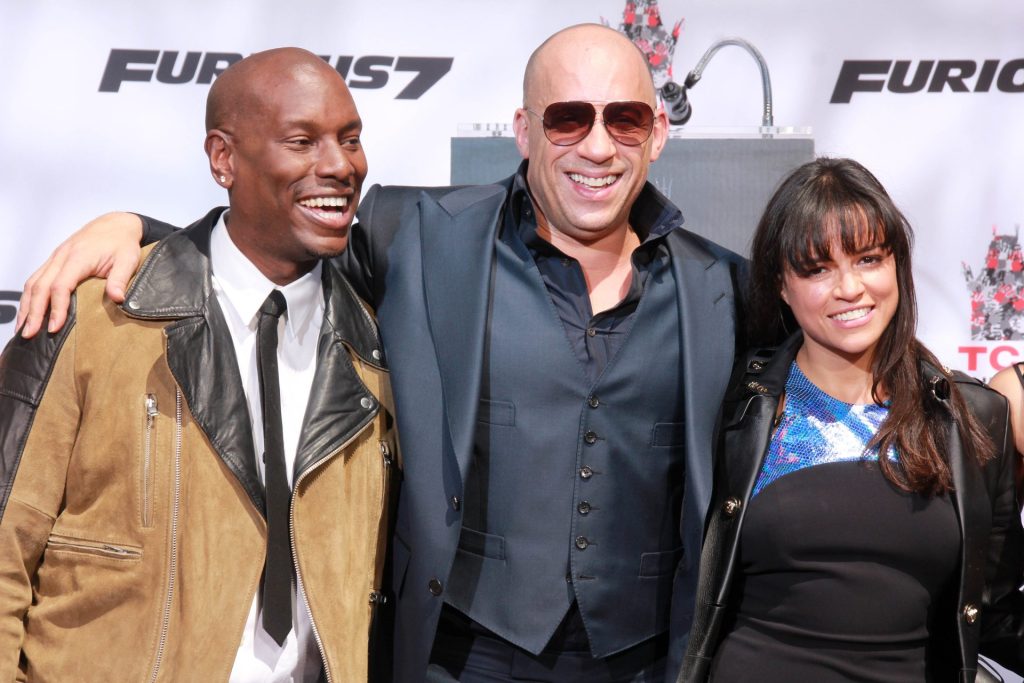 "I LIVE MY LIFE A QUARTER-MILE AT A TIME. NOTHING ELSE MATTERS — NOT THE MORTGAGE, THE STORE, MY TEAM, AND ALL THEIR BULLSHIT. FOR THOSE TEN SECONDS OR LESS, I'M FREE."
The Vin Diesel Workout Regime: What Does He Do To Get Those Big Arms And Strong Abdominals?
A fundamental element of Vin Diesel's training plan involves focusing on compound movements such as pulling, squats, deadlifts, and presses rather than isolation exercises like tricep extensions or leg curls.
That's because isolation exercises focus on specific muscles, while compound movements involve multiple muscle groups working together to move weight (which is why they are so effective).
Compound movements allow him to train his body more efficiently as they encourage natural body movement and allow him to lift heavier weights. Because they hit so many muscle groups at once, they make it possible to burn more fat without training longer than usual.
"WHEN I WAS YOUNGER, I WAS TRYING TO GAIN AS MUCH WEIGHT AS POSSIBLE. NOW, I FOCUS ON EACH BODY PART TO DEFINE IT." 
Monday: Chest, Tricep, Biceps
Flat Bench Press + Decline Bench Press – 4 x 12 reps on both

Flat Dumbbell flyes + Push Ups – 3 x 12 reps on both

Incline Dumbbell Press + Cable Crossovers – 3 x 10 on both

Overhead Triceps Extension – 3 x 12 on both

Reverse Grip Pushdown + Barbell Incline Triceps Extension – 3 x 12 on both

Dumbbell Kickbacks + Triceps Dips (body upright) – 3 x 12 on both
Tuesday: Back, Shoulders
Dumbbell Shoulder Press – 4 x 12

Side Lateral Raise – 4 x 12 

Wide Grip Lat Pulldown – 4 x 12 reps

Bent Over Barbell Row –  4 x 10

Romanian Deadlift – 3 x 10

Dumbbell Shrug – 3 x 15
Wednesday: Legs
Barbell Squat – 5 x 12

Standing Calf Raise – 5 x 25 

Wide Stance Barbell Squat – 4 x 12

Barbell Lunge – 4 x 12

Clean Grip Front Squat – 3 x 15

Dumbbell Lunge – 3 x 15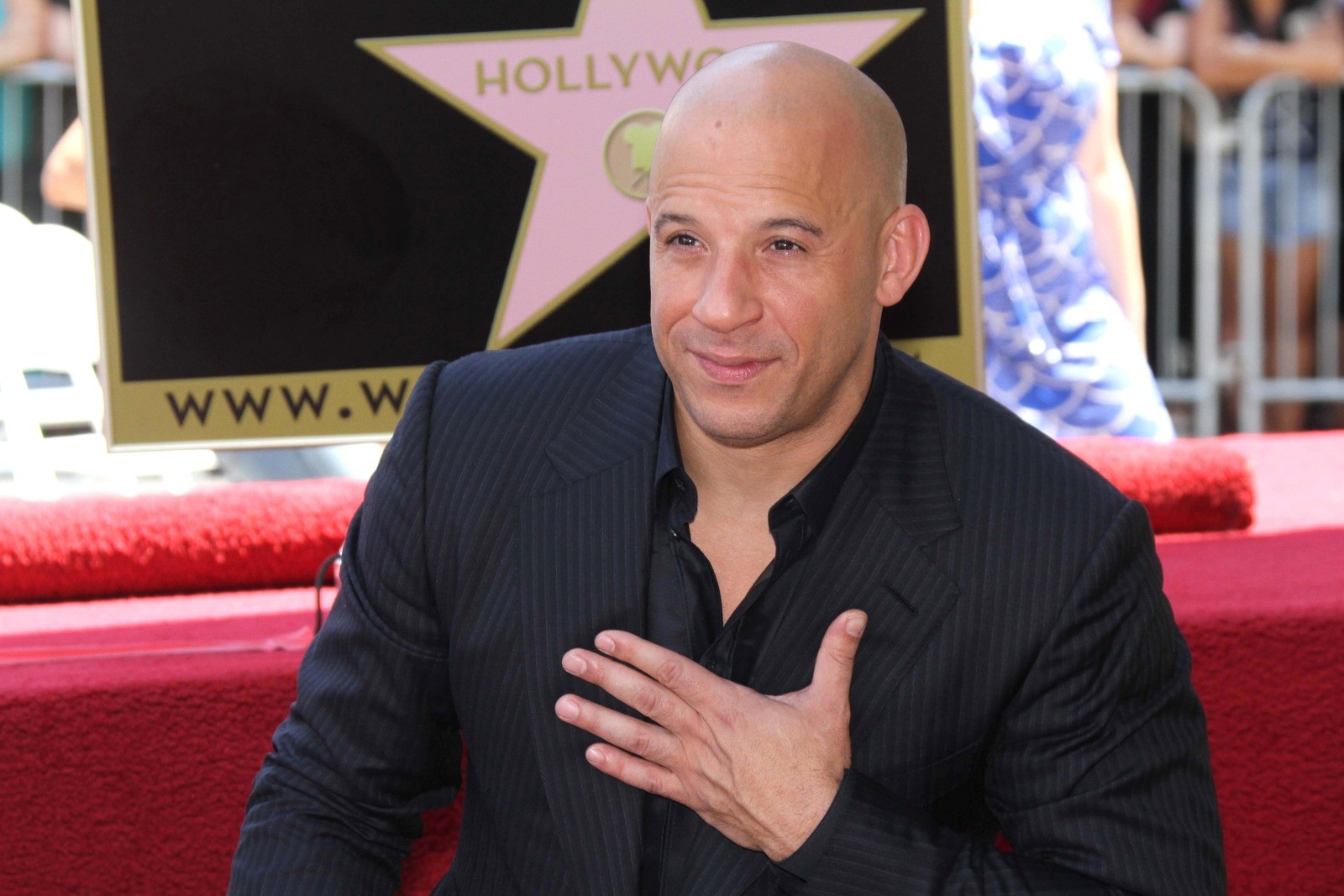 Thursday: Back, Shoulders
Dumbbell Shoulder Press – 4 x 12

Side Lateral Raise – 4 x 12 

Wide Grip Lat Pulldown – 4 x 12

Bent Over Barbell Row – 4 x 12 reps 

Deadlift – 3 x 10

Cable Shrug – 3 x 15
Friday: Legs
Barbell Squat – 5 x 12

Standing Calf Raise – 5 x 25 

Sumo Barbell Squat – 4 x 12

Barbell Lunge – 4 x 12

Clean & Snatch – 3 x 15

Dumbbell Lunge – 3 x 15
Saturday & Sunday: Rest Day 
He Shifts Exercises Occasionally
While Vin Diesel tends to stick with exercises that work for him — heavy pull-ups, deadlifts, bench presses, squats — he doesn't hesitate to mix up his routine. Occasionally, he will add functional training methods like medicine balls and cable machines into his routine to keep their muscles guessing and further prevent them from becoming stagnant.
Vin Diesel's Diet Plan
"MY DIET, LIKE MY WEIGHTS REGIMEN, I SUPPOSE, IS VERY MUCH YOUR TYPICAL DIET FOR PEOPLE WHO WANT AGILITY, LOW BODY FAT, AND HIGHER MUSCLE MASS." 
Morning Porridge 
Vin Diesel starts his mornings with a hearty porridge or oatmeal mixed with raisins, apple slices, chia seeds, and dried cranberries. This high-fiber meal helps keep him energized and focused throughout the day while providing long-term health benefits like improved digestive health and increased nutrient absorption. In addition to the porridge, he likes to indulge in a glass of water that provides hydration and aids digestion. 
Lunchtime Protein 
Lunchtime consists mostly of high-protein options such as two tuna fillets (or other fish) or turkey breasts accompanied by 2 cups of chopped veggies. Alongside that, he eats brown rice; this complex carb provides a slow, steady release of energy which is great for getting through a tough workout or any physical activities Vin needs to face during the day. Lastly, lunch is topped off with another glass of water for hydration purposes. 
Evening Grilled Chicken & Veggies 
For dinner, Vin goes all out on the grilled chicken front, having 2 chicken breasts alongside a bell pepper (roasted), 1 cup of brown rice, 1 cup of quinoa, and 1 head of asparagus). The combination of protein from the chicken and carbs from the grains provides him with enough energy until morning without compromising his goal for a lean physique— plus all these ingredients are incredibly low calorie, so it's perfect for weight loss!
For dessert, he opts for a smoothie that tastes amazing and is packed with vital vitamins and minerals such as potassium, vitamin C, magnesium, and iron!
Wrapping up
The Vin Diesel workout routine is an effective one that allows him to look and feel his best and maintain excellent physical fitness levels. The routine focuses on compound exercises that simultaneously target multiple muscle groups, allowing maximum muscular growth and improved strength.
Additionally, it features a variety of cardio exercises designed to increase overall endurance and help him stay lean. Building an effective workout routine takes dedication and consistency, but a plan as comprehensive as Vin Diesel's makes the process much easier. By following this strategy, you can also build a fit physique like Vin Diesel!