When it comes to Crossfit, having reliable gear is essential. Each piece of equipment can make or break your workout, from shoes to weightlifting belts. But what about watches? Can a watch enhance your Crossfit experience?  
Watches have become an integral part of our lives, and with their advanced features, they can help track our personal fitness goals. Smartwatches have revolutionized the way we approach fitness training. But with so many options available, knowing which watch is best suited for Crossfit can be challenging.
Best Watches For Crossfit
Watches are not just for telling time. They can be essential for tracking your Crossfit progress.
The right watch can help you monitor your heart rate, count reps, and track your overall fitness.
In this article, we have compiled a list of the best watches for Crossfit, so you can choose the one that suits your needs and helps you take your workouts to the next level.
5 Top Picks For Crossfit Watches
The Garmin Forerunner 945 is a great choice for serious crossfitters. You can track your distance, pace, and exertion level during rounds with GPS tracking and heart rate monitoring. It also has a long battery life, so you can play for hours without worrying about your watch dying.
Product Features:
GPS tracking and heart rate monitoring

Full-color onboard maps guide you on your routes or battlefields.

Store up to 1,000 songs on your wrist when paired with compatible headphones.

Long battery life of up to 2 weeks in smartwatch mode, 12 hours in GPS mode with music, and 7 hours in GPS mode with music and LTE LiveTrack.

Designed for all types of activities, from open water swims to long training rides.

LTE connectivity keeps you connected even when you're on the go.
The Suunto 7 is another great option for Crossfit athletes. It has a rugged design is water-resistant up to 50 meters, making it durable enough for even the toughest battles. GPS tracking, heart rate monitoring, and Google Assistant integration also exist.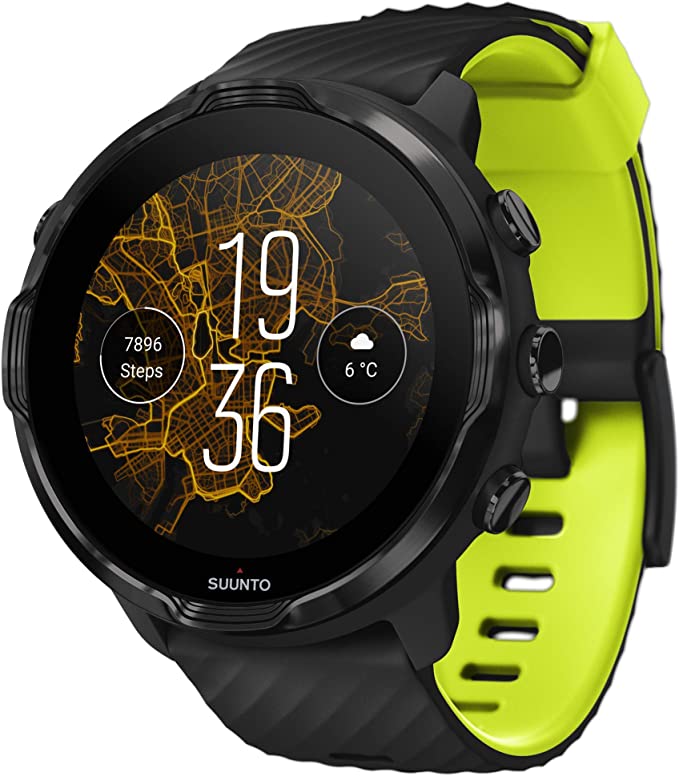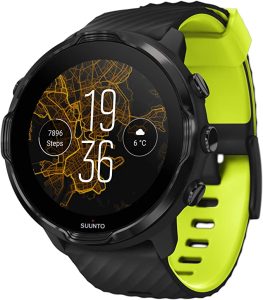 Product Features:
Track exercise with over 70+ sports modes.

GPS and heart rate monitoring for accurate tracking.

Google Assistant integration for voice commands and notifications.

W

ater-resistant up to 50 meters for swimming and water sports.

Ultra-durable materials for rugged outdoor activities.

Scandinavian design for sleek minimalistic style.

Connect to your favorite sports apps for comprehensive data analysis.
The Polar Vantage V2 is a GPS sports watch that provides advanced training insights and accurate data for athletes and fitness enthusiasts. It has a long battery life of up to 40 hours to keep you going for extended periods.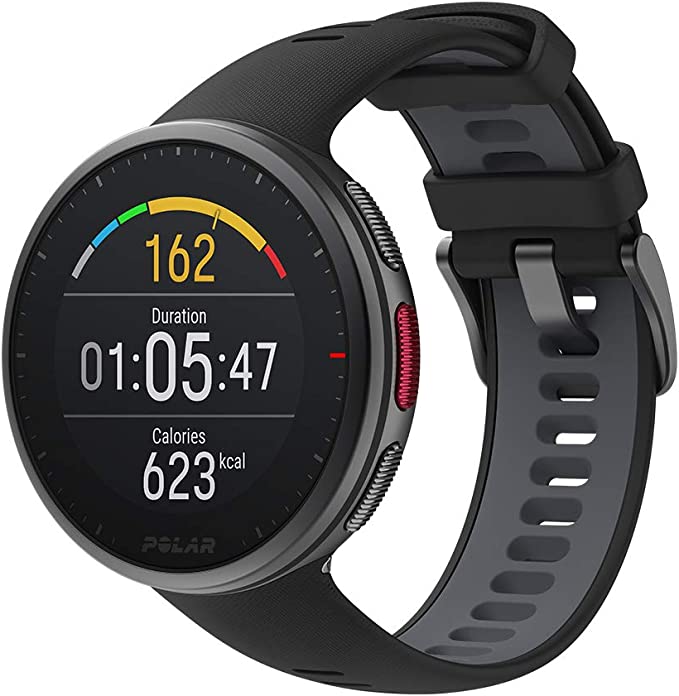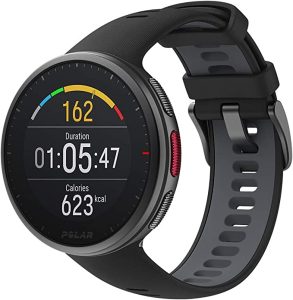 The two-color textured wristband adds a touch of style to your sports outfit while staying comfortable during intense workouts.
Product Features:
GPS tracking for accurate location data.

Long battery life; up to 40 hours.

Heart rate monitoring and wrist-based running power measurement.

Water-resistant for swimming and water sports.

Precision Prime sensor fusion technology for accurate data.

Textured two-color wristband for a stylish and comfortable fit.

Training Load Pro and Recovery Pro features for advanced training insights.

Compatible with the Polar Flow app and other fitness tracking platforms.
If you're an Apple user, the Apple Watch is a great choice for crossfit. With GPS tracking, heart rate monitoring, and cellular connectivity, you can stay connected and track your progress during rounds. It also has a sleek design that looks great on and off the crossfit battlefield.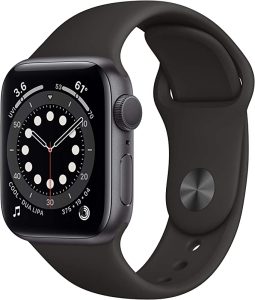 Product Features:
GPS tracking allows you to track your distance and location during rounds.

Heart rate monitoring helps you keep track of your fitness levels.

Cellular connectivity enables you to make calls and text without your phone.

Crash Detection, Fall Detection, and Emergency SOS feature provide help when you need it most.

Water-resistant up to 50 meters, perfect for swimming or other water activities.

Sleek and stylish design that looks great for casual and formal wear.

Requires iPhone 8 or later with the latest iOS version.

Available in various colors and sizes to fit your style and needs.
The Timex Ironman Classic is a classic choice for crossfit fitness athletes. It has a simple design with easy-to-use buttons and a stopwatch feature that can be handy for timing rounds. It's also water-resistant up to 100 meters, so that you can wear it in any weather.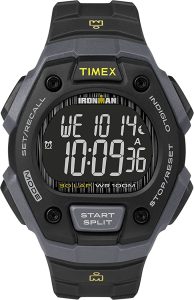 Product Features:
Adjustable black 18-millimeter resin strap for a comfortable and secure fit.

100-hour chronograph with 30-lap memory lets you track and monitor your progress.

Water-resistant to 100 meters, making it perfect for all water activities.

Classic design with easy-to-use buttons for quick access to important functions.

Durable materials ensure they can withstand wear and tear from any activity.

Sleek and sporty style makes it perfect for anyone who loves to stay active and on the go.
What To Consider When Buying A Watch For Crossfit
When buying a watch for Crossfit, there are several important factors to consider:
Durability 
Crossfit workouts can be tough on watches, so you'll want to choose a watch that can withstand wear and tear. Look for watches with sturdy construction and durable materials like stainless steel or titanium.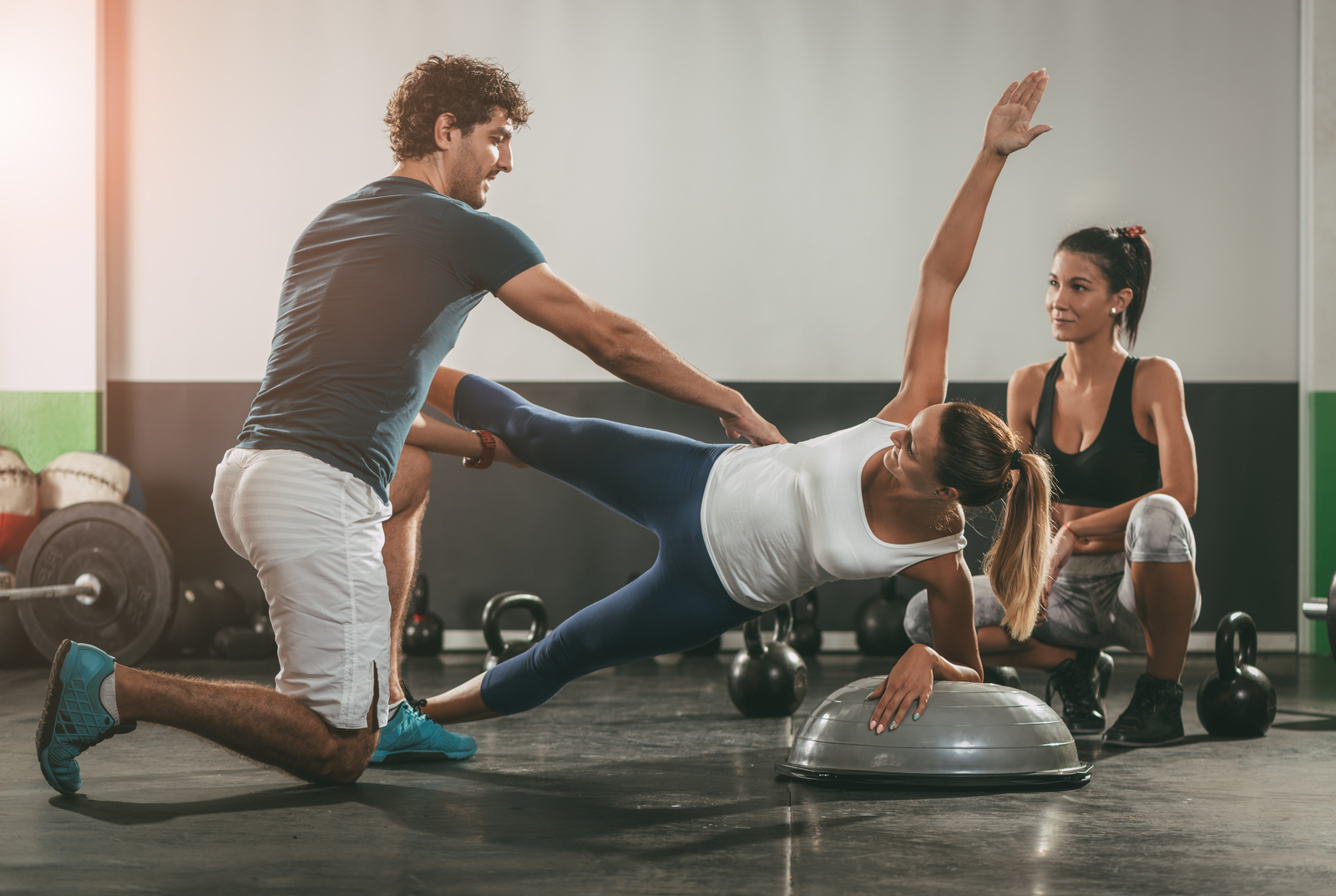 Water Resistance
Since Crossfit workouts often involve sweating or water exposure, choosing a water-resistant watch is important. Look for a watch with a water resistance rating of at least 50 meters to ensure it can withstand exposure to water.
Comfort
Comfort is key during a Crossfit workout, so choose a watch with a comfortable strap that won't irritate your skin or get in the way of your movements. Materials like silicone or rubber are good options.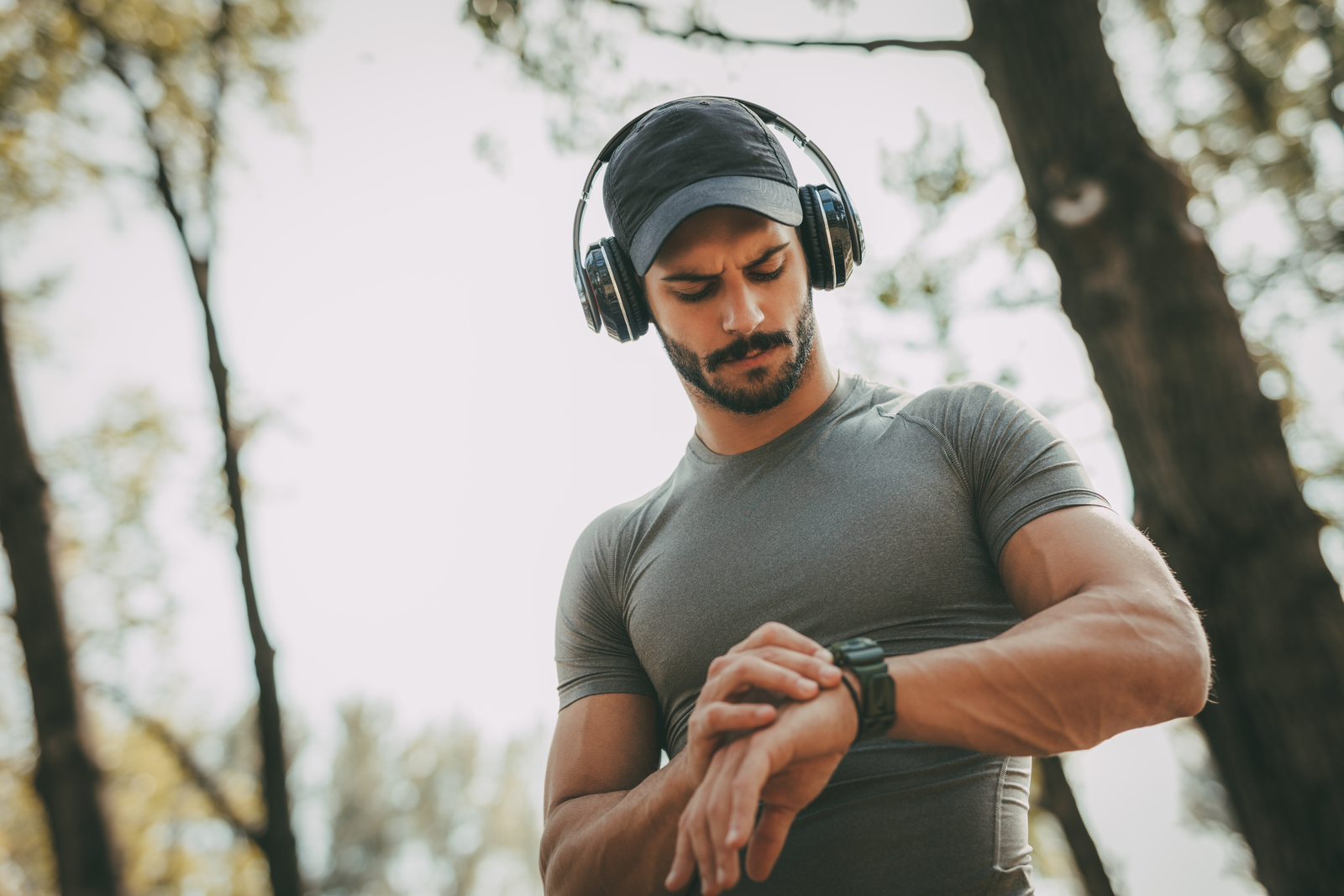 Features
Consider the features you need for your Crossfit workouts. A stopwatch or timer can help you time your exercises and rest periods, while a heart rate monitor can help you track your intensity. GPS tracking can be helpful if you enjoy running or cycling as part of your workouts.
Size And Weight
Choose a watch that is lightweight and not too bulky so that it won't interfere with your movements during your workouts.
Display
Choose a watch with a display that is easy to read, especially during high-intensity workouts. Digital displays can offer more features, while analog displays can be more stylish but it's definitely not good for crossfit.
Brand And Price
Many brands out there specialize in sport watches, so do your research and choose one that is reputable and trusted by athletes.
Remember that higher-priced watches offer wider features and better build quality.
Still, it's important to balance price and functionality that suits your needs.
Overall, look for a durable, comfortable watch with the necessary features to track your workouts effectively. Choose a watch that fits your style and your budget to get the most out of your Crossfit training.
Wrapping Up
Choosing the best watch for Crossfit isn't just about having a timepiece that looks good on your wrist. It's also about finding one that can withstand the rigors of the game and perform reliably, time and time again. When selecting a watches for this sport, you want to look for durability, water resistance, and a reliable stopwatch.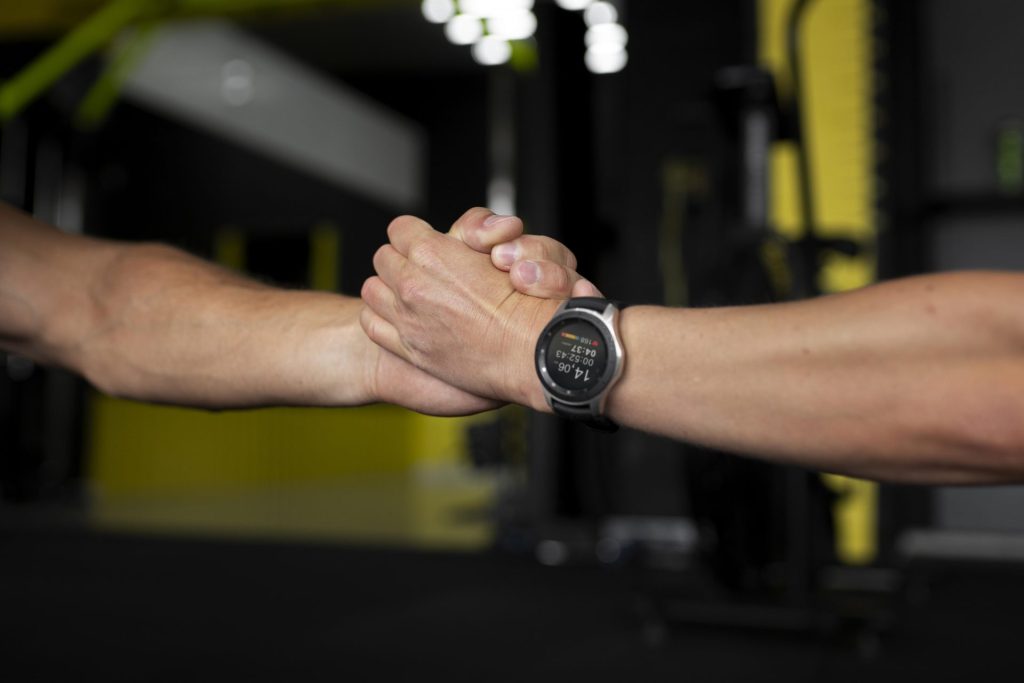 Additionally, consider the watch's fit, style, and overall functionality to ensure it can meet your individual needs. With the right wristwatch, you can focus on your game and play your best without worrying about your timekeeping.
So why wait? Start shopping for the perfect sports watch today and experience the ultimate performance and style in one sleek, sporty package.