Are you a tennis player searching for the perfect pair of shoes to enhance your performance on the court? Look no further than Reebok, a brand synonymous with quality craftsmanship and innovative design.
Choosing the right tennis shoe is essential for playing your best game. With so many options available on the market today, finding the perfect combination of support, comfort, and style can be overwhelming. However, Reebok has been a trusted name in athletic footwear for decades thanks to its commitment to designing shoes that cater to athletes' needs. 
If you are looking for high-quality tennis shoes that offer superior traction, support, and durability, look no further than Reebok. In this article, we will review some of the best Reebok tennis shoes available on the market today to help you make an informed purchase decision. Whether you're new to tennis or a seasoned pro seeking an upgrade, these shoes won't disappoint.
Best Reebok Tennis Shoes
5 Top Reebok Tennis Shoes
The Club C Revenge Vintage Men's Shoes are perfect for tennis enthusiasts that appreciate a vintage look.
These men's shoes are designed using high-quality vintage-style leather material, giving them a unique look and feel.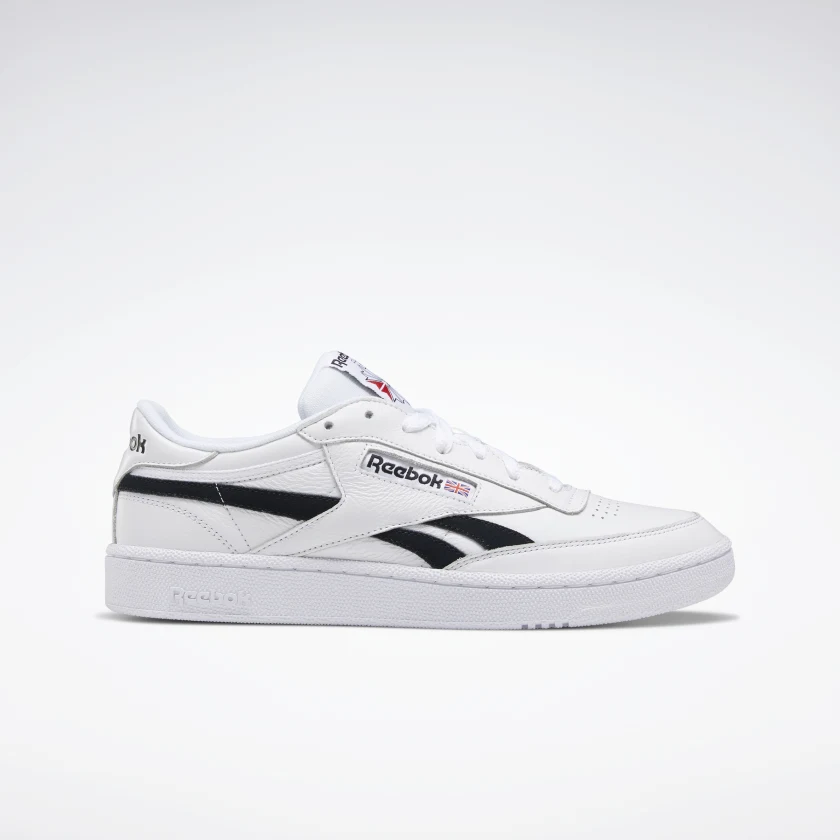 The rubber outsole provides superior durability that can withstand long sessions of intense play on the court. This feature also makes them suitable for everyday wear as it extends the lifespan of the shoe.
These imported shoes come with a tastefully designed upper that enhances their overall style while ensuring fantastic comfort at all times.
Product Features:
Made of premium quality vintage-style leather material.

A durable rubber outsole provides excellent traction and enhances longevity.
Superior comfort is guaranteed by good arch support.
Perfect for tennis and everyday use.
Comes ready to wear straight out of the box.
Looking for a stylish and comfortable pair of shoes to hit the court with? Look no further than the Club C Extra Women's Shoes.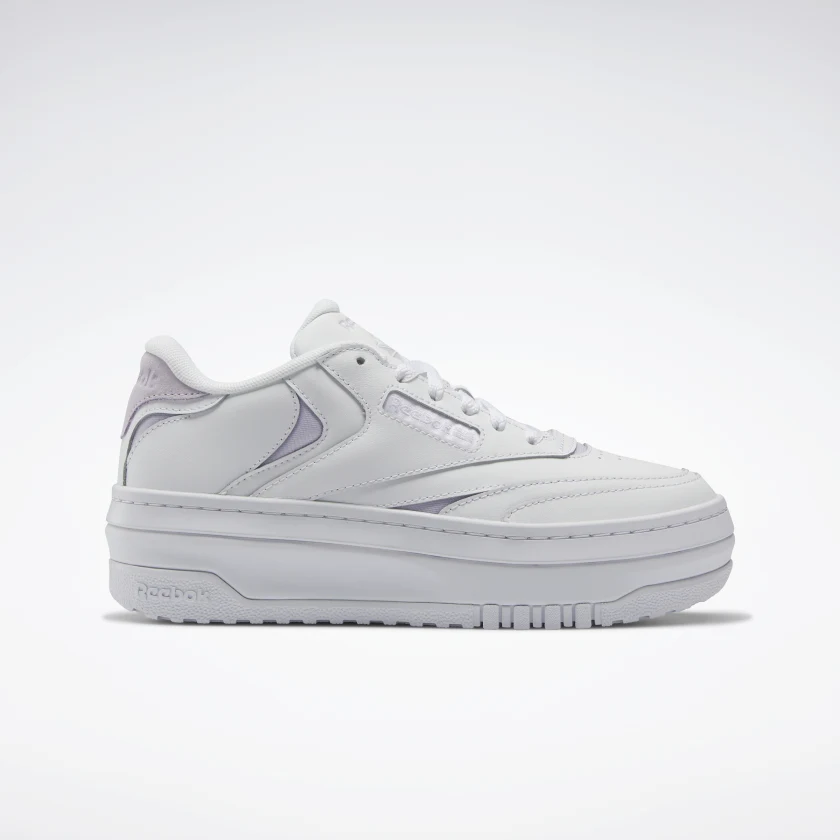 Featuring an outsole with a 3D tennis racket effect, these shoes offer excellent grip and traction on the court. The leather upper is accented with nylon pops for a stylish look that is both fun and functional. 
Product Features:
The lace closure ensures a secure and comfortable fit.

EVA midsole offers to cushion support which reduces shock absorption in high-pressure points.
Textile lining ensures breathability, keeping your feet cool and dry throughout gameplay.
The outsole features a 3D tennis racket effect, providing excellent grip and traction on any court surface.
The leather upper accented by nylon pops offers a unique yet functional style that will turn heads both on and off the court.
The shoes are available in multiple colors and sizes to suit your preferences.
The Club C 85 shoes are a perfect blend of style and comfort, offering a low-cut profile that is designed to give you a sleek and smooth look.
The soft leather upper feels luxurious against your skin while making sure your feet are well-ventilated. The comfortable molded sockliner enhances the cushioning and support for all-day wear.
Featuring an archive logo and windowbox, these shoes exude a retro charm that goes well with any outfit or occasion. The lightweight EVA midsole cushioning provides optimal shock absorption, reducing the risk of foot fatigue even after extended periods of walking or standing.
Product Features:
A low-cut profile offers a sleek and stylish look.

Soft leather upper provides ventilation and durability.
Comfortable molded sockliner enhances cushioning and support.
The archive logo deliver retro charm.
Lightweight EVA midsole cushioning reduces foot fatigue.
A durable outsole with a herringbone tread pattern offers traction on any surface.
Lace-up closure ensures a secure fit.
The Club C Revenge Men's Shoes reimagines vintage tennis style with a clean and minimalist design that's perfect for any casual outfit. These shoes are available in two trendy colors that add a stylish pop to your wardrobe.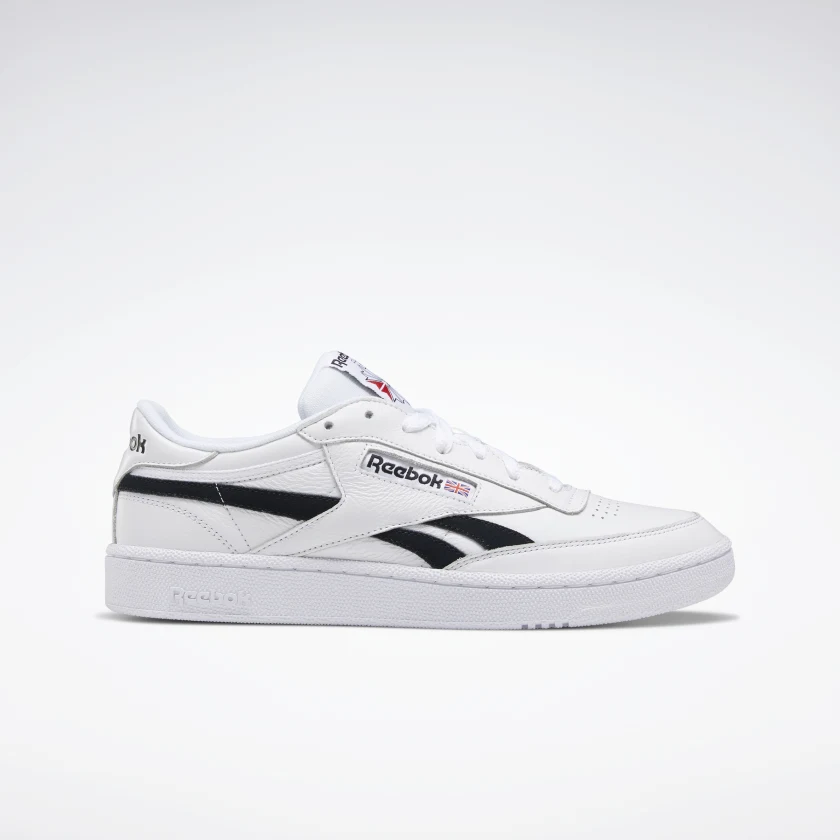 Made of premium quality leather, the upper is soft to the touch, comfortable and durable enough for everyday wear.
Featuring a padded EVA foam sockliner, these shoes provide exceptional cushioning that conforms to your foot shape for lightweight comfort. The high-abrasion-resistant rubber outsole adds durable responsiveness to every step you take, making them perfect for all types of surfaces. 
Product Features:
Available in two trendy colors.

Clean and minimalist design inspired by 80s tennis fashion.
Soft feel leather upper ensures durability and style.
Padded EVA foam sockliner adds lightweight comfort.
High-abrasion-resistant rubber outsole provides long-lasting durability and traction on various terrains.
Perfect for casual wear or sporty activities such as tennis or walking workouts.
The Club C Revenge Vintage Women's Shoes are a modern take on a classic tennis-inspired silhouette.
Made with a luxurious leather upper, these shoes feature OG logos for an authentic vintage look.
The lace closure ensures a secure fit, while the terry lining adds comfort and softness to each step. The rubber midsole, paired with an EVA drop-in, provides cushioning and stability for all-day wear.
Product Features:
Luxurious leather upper adds style and durability.

OG logos add authenticity and vintage appeal.
Lace closure creates a personalized and secure fit.
Terry lining adds comfort and softness to each step.
Rubber midsole provides cushioning for all-day wear.
EVA drop-in enhances stability and support.
Tennis-inspired design presents a sleek yet bold silhouette.
Ideal for casual wear or workouts.
Available in multiple sizes to accommodate various foot sizes.
Reebok Tennis Shoes: Key Features To Consider
With a variety of styles available on the market, it can be tough to choose which pair of tennis shoes is worth investing in. However, here are some key features to consider when picking out your next pair of Reebok tennis shoes.
Cushioning And Support
Tennis is a high-impact sport that requires your feet to absorb considerable shock each time you run or stop suddenly. Therefore, adequate cushioning can reduce fatigue and protect your joints from injuries caused by repetitive impact. Reebok offers several cushioning technologies for its tennis shoes such as DMX foam and Floatride Energy foam.
Breathability And Ventilation
Players often struggle with sweaty feet during long matches, which can lead to discomfort and even blisters. Breathable materials like mesh upper help keep your feet dry by allowing airflow inside your shoes while also preventing unwanted odor buildup.
Traction And Durability
A player's success on the court depends significantly on their shoe grip and traction. Good traction helps you maintain balance and prevent slips while making quick movements on the court. The sole design should also provide ample durability so that it lasts through grueling matches over time.
Fit And Comfort
Without proper fit or comfort, any pair of shoes is practically useless for playing tennis effectively.
Tennis players are known for their rigorous movements across the court; therefore, a good-fitting shoe will ensure safety on-court by eliminating concerns about slipping or tripping over an ill-fitting shoe.
How to Choose the Right Reebok Tennis Shoes
1. Consider Your Playing Style And Court Surface 
The first step in choosing the right Reebok tennis shoes is to evaluate your playing style and identify the type of court surface you will be playing on.
Different types of tennis shoes are designed to perform better on specific types of court surfaces, such as clay or hard court.
If you play an aggressive baseline game, it might be wise to choose a shoe with good traction for stability and support during quick lateral movements. 
2. Look For Shoes With Appropriate Support And Cushioning For Your Foot Type 
Another important consideration is your foot type.
Do you have flat feet or high arches? Is one foot larger than the other?
Choose a pair of Reebok shoes that provides adequate support and cushioning based on these factors, but keep in mind that too much cushioning can actually make it harder to feel connected to the court when making quick movements. 
3. Consider Factors Such As Breathability And Durability
In addition to support and comfort, consider other factors such as breathability and durability when choosing the right Reebok tennis shoes.
Tennis can be a physically demanding sport, so it's important to choose shoes that are built to last while also allowing some airflow to keep your feet cool during long matches.
Check out reviews online or consult with sales associates at your local sports store for more information about how well different models hold up over time both in terms of wear-and-tear and usage patterns.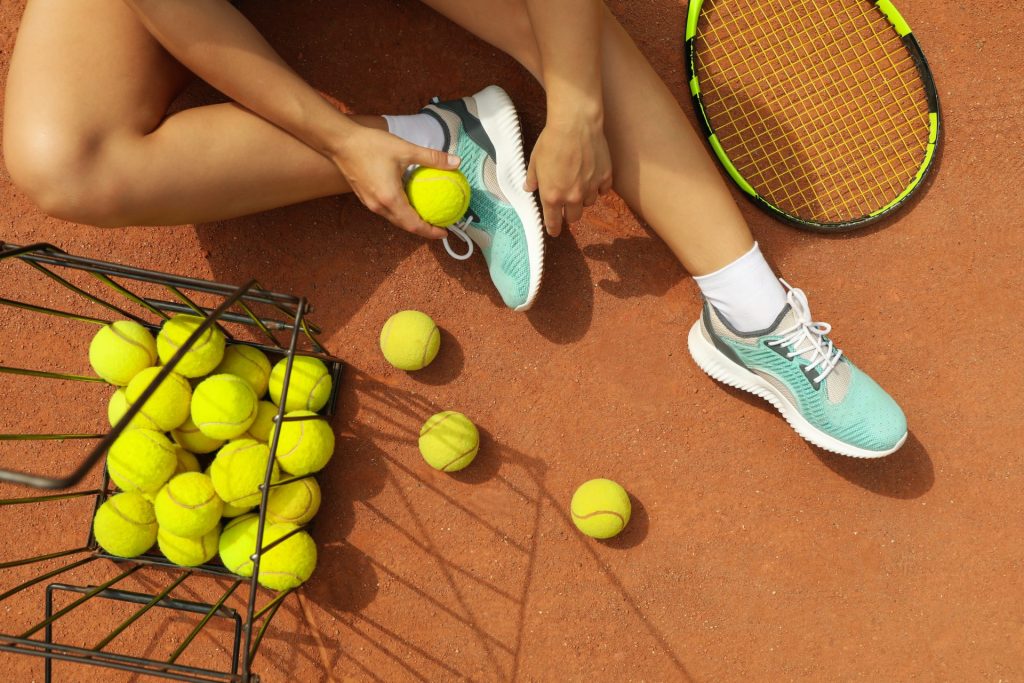 Conclusion
Finding the perfect pair of tennis shoes can create exceptional changes in your game-play abilities such as movement control over difficult courts to covering grounds swiftly without wear and tear stress of muscles or joints- it's highly essential especially if you're future looking towards taking your talent up a notch!
Try out these Rebook models recommended above suitable for players on different skills level or those seeking practical yet aesthetic appeal!