Adopting a healthy lifestyle may not be as easy as it seems. You have to follow rigorous diet routines and perform strenuous workouts daily.
This thought overwhelms many people and has them quit before even starting. But, keep reminding yourself that many women out there overcome their fears and idleness to attain a fit physique, and you must be courageous as well.
Social media platforms like Instagram, Facebook, TikTok, and YouTube, are crowded with female fitness models. Such personalities motivate millions of people with their sparkplug figures acquired by training tirelessly.
If you are looking for fitness models online that'll guide you through achieving a model-like and fit body, look at our list of the most influential fitness babes below.
1. Alice Klomp
Alice Klomp is a famous fitness model and physical trainer who gained her breakthrough on Instagram. Klomp has an impressive shape that she achieved through extreme dedication and hard work, leaving everyone stunned.
Starting her fitness journey in 2014, Alice has come a long way now. She is transparent about her transformation, encouraging people to adopt a healthy lifestyle. Furthermore, Alice offers personal training and nutrition guides for just $1 on her website.
Follow Alice's Instagram account and join the family of 1.5 million people motivated by her posts and videos.
2. Hayley Madigan
Hayley Madigan is an emerging sexy female fitness model and social media influencer. She posts exercise videos and content related to a healthy lifestyle on her YouTube channel.
Taylor is a true advocate of loving and appreciating oneself before everyone and everything else.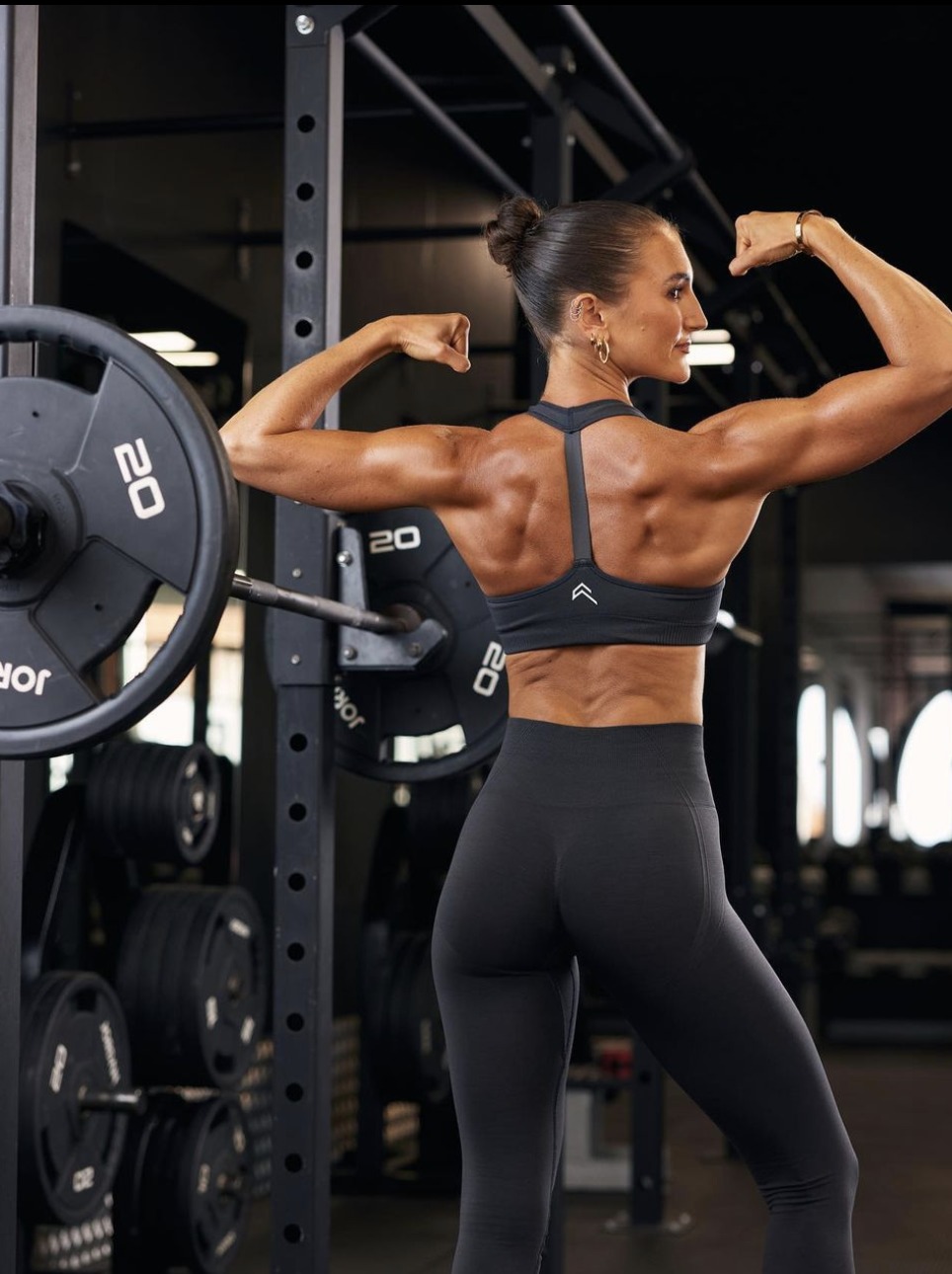 She never fails to amaze her fans with her optimistic mindset and goals!
3. Sophie van Oostenbrugge
Sophie is infamous as "gainsbybrains" across various social media platforms. She is one of the most followed Dutch fitness models and has over 2.1 million Instagram followers and almost 630K subscribers on her YouTube channel.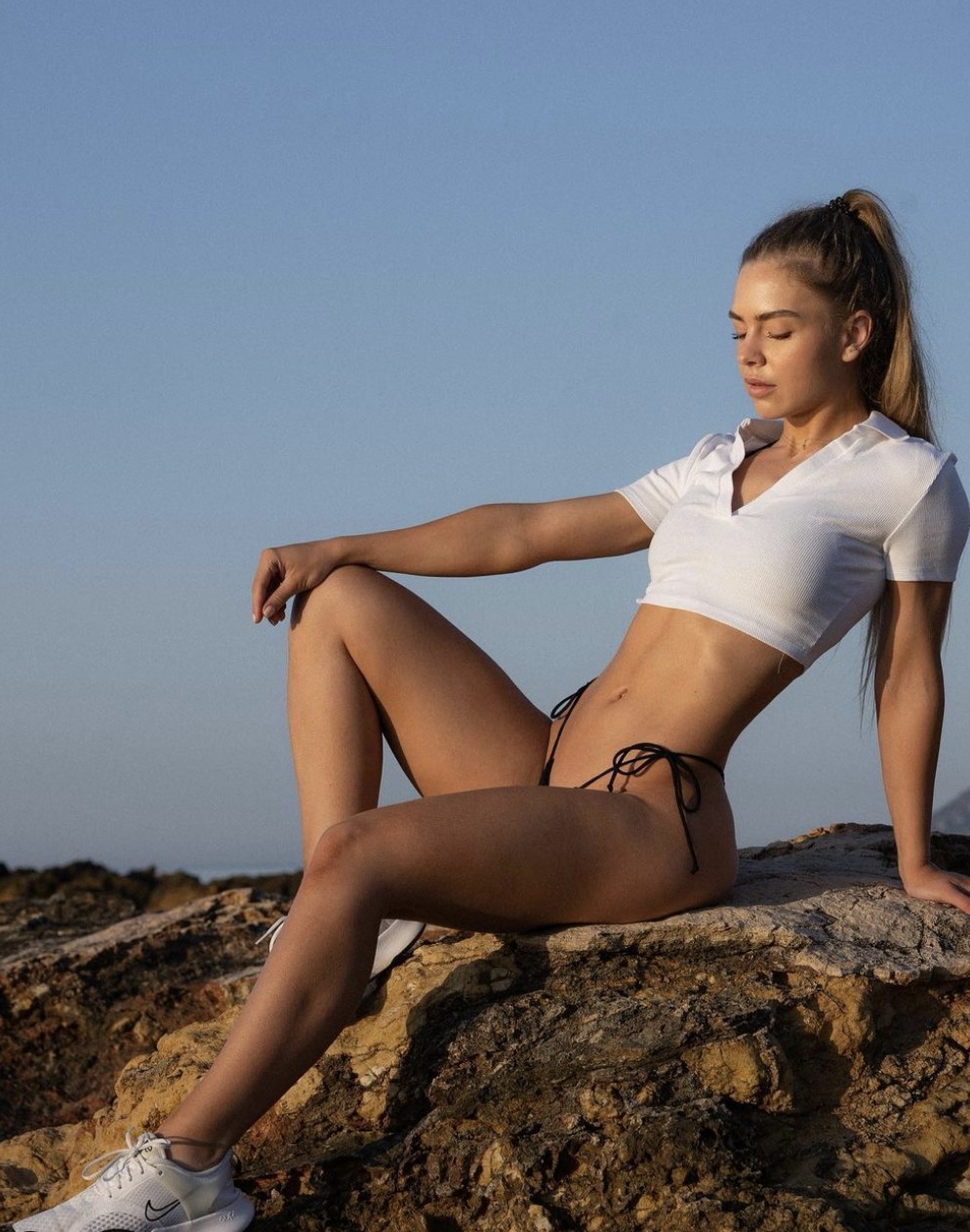 Sophie claims to be a home workout guide guru and a fitness guru who aims to inspire her community online toward adopting a healthy lifestyle. This fitness girl is focused on her dedication and believes everything is possible with the right motivation.
Furthermore, Sophie trains four times a week and practices Brazilian Jiu Jitsu one or two times a week to stay active. She eats a healthy diet without restrictions and calorie-counting as it works best for her. Like many other sexy fitness models, Sophie is also a gymshark athlete and has collaborated with other fitness brands.
4. Katie Crewe
Next on our list of the top 10 fitness models is Katie Crewe. She is a role model for all new mothers because of her devotion to maintaining a good physique after having a baby.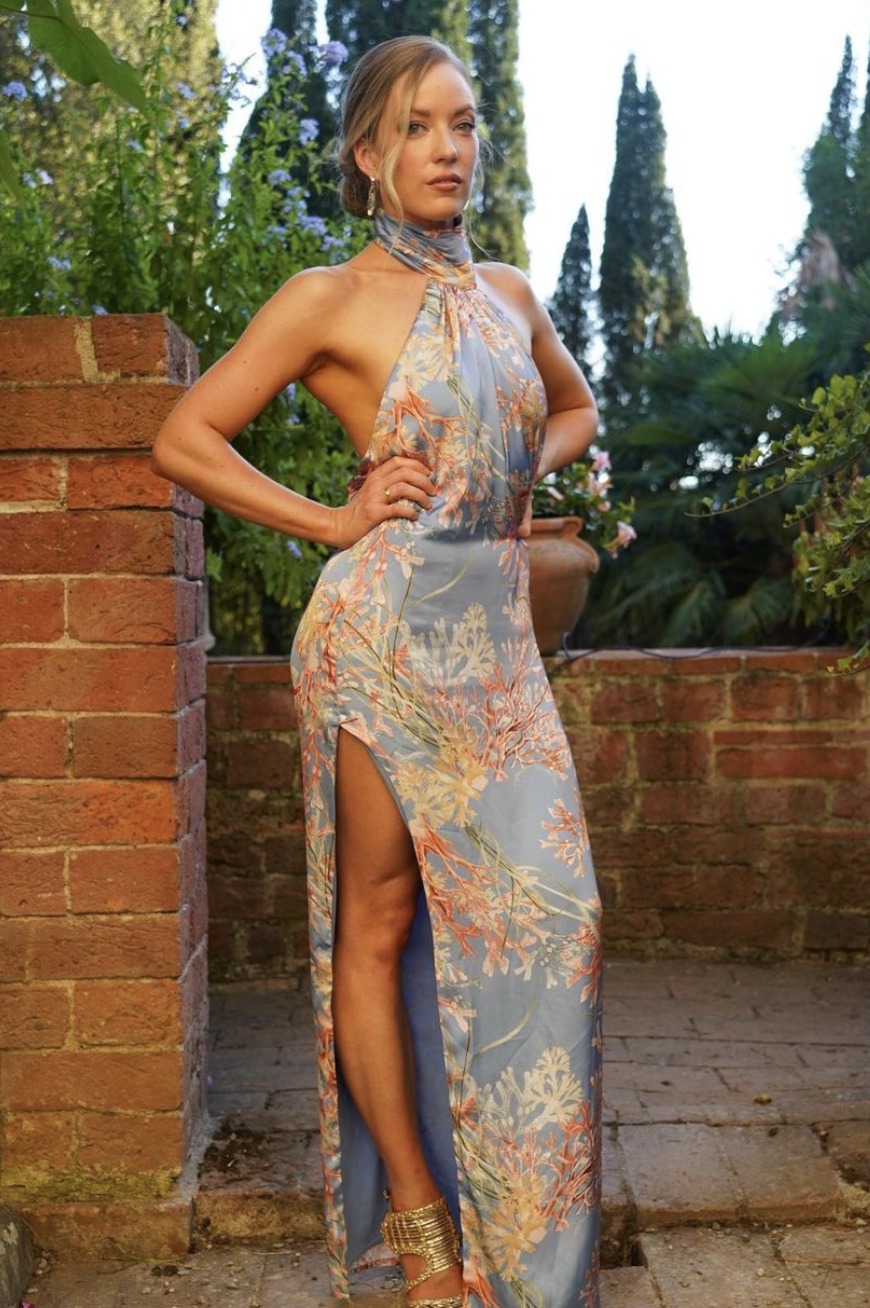 She provides dietician-approved meal guides in addition to maternity and postpartum exercise routines on her Crewe Fitness workout app.
Katie started strength training 12 years ago to build a thick booty, as one of her friends suggested she could do so.
Shortly after that, Katie started taking training classes and posting her journey on social media platforms, and this is how Katie Crewe became one of the best fitness females.
5. Krissy Cela
Krissy Cela started posting fitness-related content back in 2017 while she was studying law. Today, Cela has an impressive community of 3 million followers on Instagram and 1.33 million YouTube subscribers.
Krissy considers herself a friendly personal trainer for her fans instead of an influencer. She posts workout videos every week and goes to the gym twice or thrice a week. Moreover, Cela shared that she doesn't follow a strict diet but eats clean and healthy.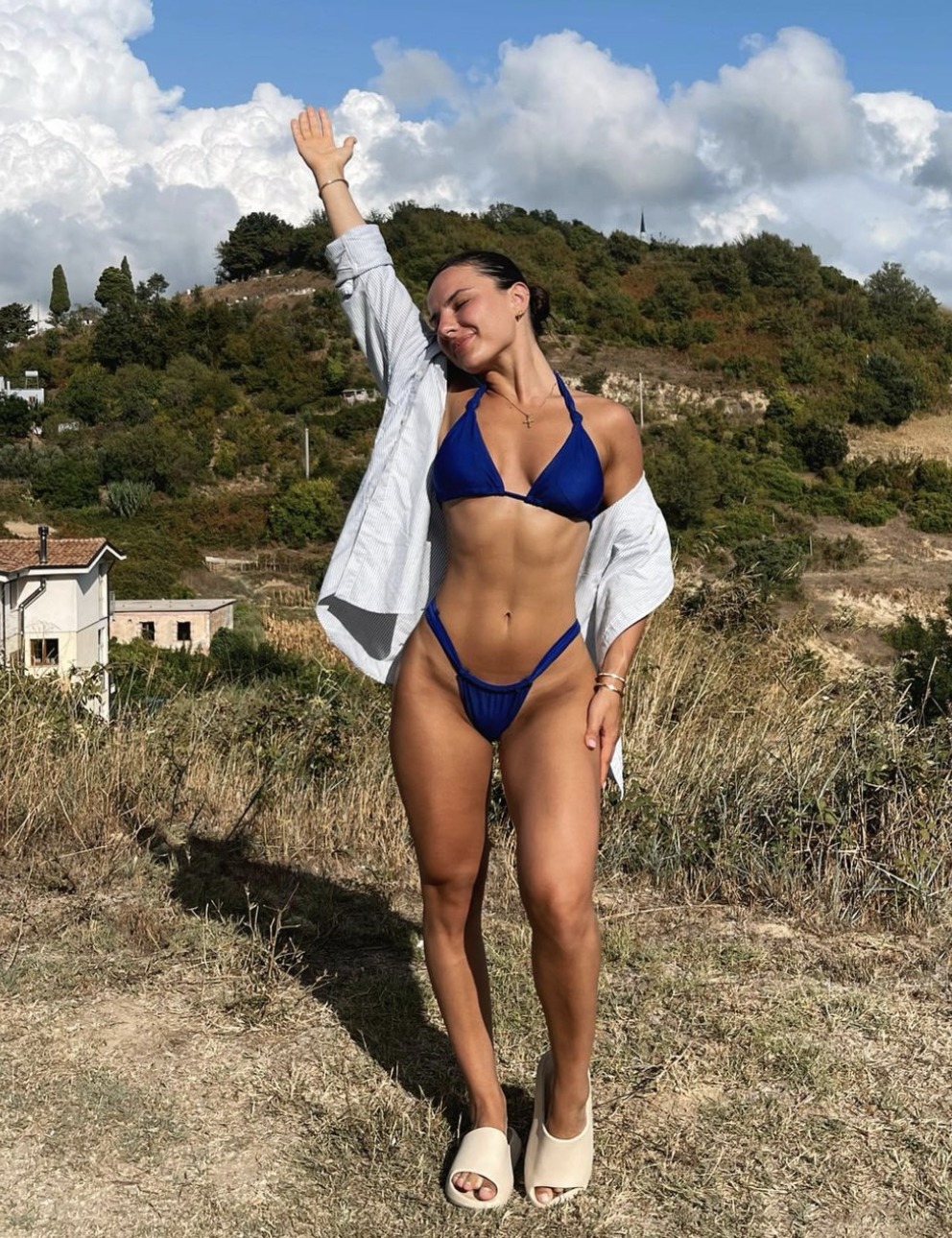 Krissy's fitness journey started when she was unhappy with her life and turned to the gym.
It made her understand the importance of taking care of her physical and mental wellness. Krissy is an absolute sweetheart and a true fighter.
6. Lisa Robertson
Lisa Robertson is another fitness chick who loves exercising to maintain her slim and fit physique. Robertson started a weekly series on YouTube called "Torture of the Week" back in 2014 where she shared her weekly workouts to inspire thousands of her viewers.
Furthermore, 56-year-old Lisa is diet conscious and eats all the healthy foods to maintain her young and lively appearance.
7. Whitney Simmons
Whitney Simmons is one of the most noteworthy fitness babes. She is well-known for her wellness and fitness app Alive and her collaborations with Gymshark, a UK-based activewear brand.
Simmons has an Instagram following of 3.4 million and 2.08 million subscribers on YouTube.
Whitney's content is distinctive and directed toward fitness routines and tips/tricks for a healthy lifestyle.
In addition to her chiseled and well-toned body, Simmons' pretty face and fashion sense are worth following her.
8. Stephanie Sanzo
Stephanie Sanzo is another fitness celebrity and personal trainer on the internet who has an inspiring transformation story to tell the world.
Before having kids, Stephanie had no interest in the gym or exercising, but after gaining postpartum weight, she decided to hit the gym and attain a fit physique.
That's when Sanzo discovered her passion for training and became a gym fanatic.
While on this journey, she started sharing her progress online, gained popularity for her consistency, and became an inspiration for many new moms.
This super mama shares workout routines and helpful tips for emotional and physical well-being on her platforms. Therefore, make sure to follow Stephanie Sanzo's Instagram and TikTok.
9. Michie Peachie
Michie Peachie is one of social media's most active and well-built fitness babes. With a following of 1.5 million people on Instagram, Michie Peachie offers workout programs to women of all ages and goals.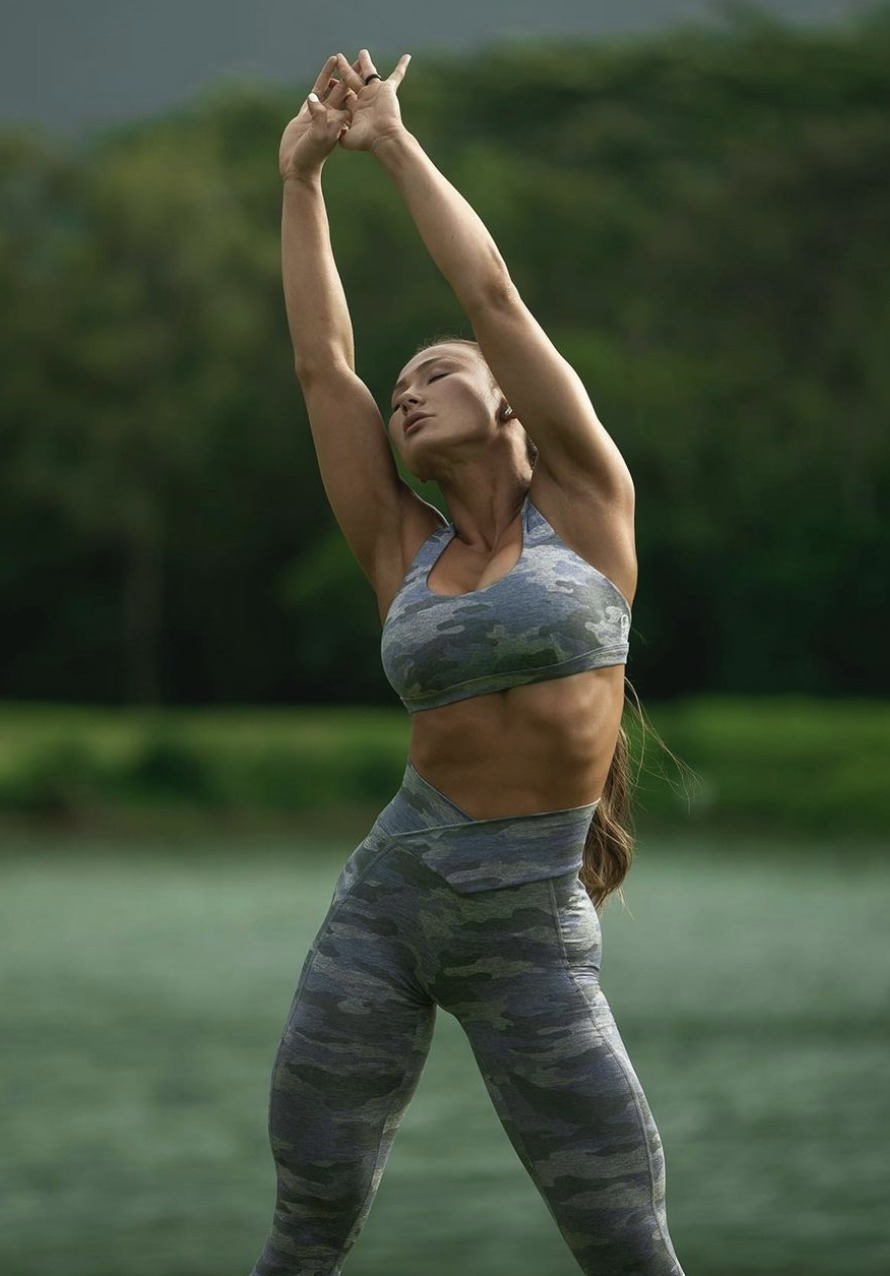 She is also a certified nutritionist with years of experience and offers meal plans. Furthermore, Michie ensures that women and young girls feel contentment in their hearts while achieving the best shape.
Booty workouts are Michie's specialty, and the clients can see the progress in a few weeks. Some clients even refer to Michie Peachie's workout programs as "magical."
As she is one of the top female fitness models on Instagram, she promotes popular fitness brands such as Bombshell Sportwear and Kaged Supplements.
10. Katya Elise Henry
Katya Elise Henry is one of the most recognizable Florida-based fitness girls. Besides being a WBFF Pro, she is also a personal trainer and runs her clothing store, WBKfit, offering workout programs, activewear, and swimwear.
From a young age, Kat was active and involved in sports because of her family background. It inspired her to initiate her fitness journey and transform her body into what she has always wanted.
She is girlfriend of famous NBA player Tyler Herro. Although Kayta is a mother of one and is now pregnant with her second child, her body is still snatched like ever before. Undoubtedly, Kayta Elise Henry is a true inspiration for all girls aiming to achieve their fitness goals.
Final thoughts
We hope you enjoyed our list of TOP 10 Sexy Female Fitness Models for this Year.
Follow fitness models that share your fitness goals and ideology to get the necessary motivation. Witnessing their transformation journeys will help you smash your fitness goals and achieve a sculpted physique.