Do you remember the iconic moment when Kobe Bryant scored 81 points in a single basketball game? It was a historic feat that still astonishes fans today.
Kobe Bryant was one of the greatest basketball players of all time. Known for his incredible skill and competitive spirit, he achieved numerous accolades throughout his career. However, his 81-point game against the Toronto Raptors on January 22, 2006, stands out as one of his most memorable achievements.
In a game that will forever be etched in basketball history, Kobe Bryant showcased his unparalleled talent and determination by scoring 81 points. This article will delve into the details of that remarkable performance, explore the significance of Kobe's 81-point game, and examine whether it is as important as Wilt's 100-point game.
All About Kobe Bryant
Kobe Bryant was an American professional basketball player who was widely regarded as one of the greatest basketball players of all time. He was born on August 23, 1978, in Philadelphia, Pennsylvania, and tragically passed away on January 26, 2020, in a helicopter crash in Calabasas, California.
Throughout his career, Kobe Bryant played for the Los Angeles Lakers in the National Basketball Association (NBA). He was drafted by the Charlotte Hornets with the 13th overall pick in the 1996 NBA Draft but was soon traded to the Lakers, where he played his entire 20-year career.
Kobe was known for his extraordinary work ethic, competitiveness, and skill on the basketball court. He earned numerous accolades, including being an 18-time NBA All-Star, a five-time NBA champion, and a two-time Olympic gold medalist with the USA Basketball team.
Throughout his career, he achieved many remarkable feats, including scoring 81 points in a single game, the second-highest total in NBA history, and retiring as the fourth-highest scorer in NBA history.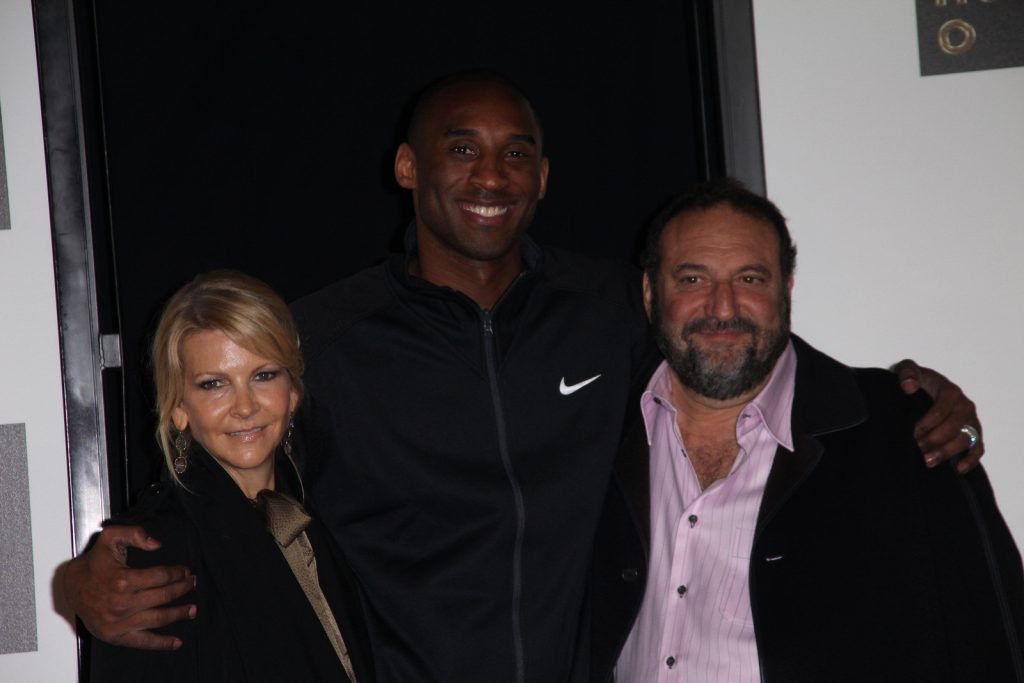 This Day In Lakers History: Kobe Bryant 81 Point Game Date
One of the most remarkable moments in NBA history occurred on January 22, 2006, when Los Angeles Lakers legend Kobe Bryant scored a staggering 81 points in a game against the Toronto Raptors. This performance remains the second-highest-scoring game in NBA history, only behind Wilt Chamberlain's legendary 100-point game. 
Kobe Bryant's 81-point game against the Raptors stands as the second-highest individual point total in NBA history, only surpassed by Wilt Chamberlain's legendary 100-point game in 1962. While Chamberlain's feat remains unparalleled, it is worth noting that the historic performance was not televised, adding an air of mystique to its status.
Since then, Bryant's 81-point game has surpassed the 70-point mark achieved six times, with only one other player reaching such heights since 1963. Before Bryant's eruption, David Robinson held the highest point total with 71 points in 1994.
Hence, Bryant's scoring outburst was truly exceptional. Let's take a closer look at this historic night and appreciate Bryant's incredible display of skill and talent.
How Many Shots Total Did Kobe Bryant Take In The 81 Point Game
Bryant's record-breaking night came during a crucial game for the Lakers. They were trailing by 14 points at halftime and found themselves down by 18 early in the third quarter. That's when Bryant decided to take matters into his own hands.
In an unforgettable display of determination and scoring prowess, Bryant scored a mind-boggling 55 points in the second half alone, including 23 points in the final nine minutes of the game. Every point he scored was necessary for the Lakers to secure a 122-104 victory.
What made Bryant's performance even more impressive was his efficiency. Despite taking an astounding number of shots, he shot 60.9 percent from the field, 53.8 percent from beyond the arc, and an astonishing 90.0 percent from the free-throw line. This showcased Bryant's ability to score at an incredibly high level while maintaining exceptional accuracy.
The Impact On Teammates And Fans:
Following the game, Bryant's teammates and staff requested autographs of the box score, a tangible reminder of witnessing greatness. The fans were encouraged to preserve their ticket stubs as a memento of the historic occasion.
Fans at the Staples Center chanted "M-V-P!" to honor Bryant's exceptional performance. It was a collective acknowledgment by the spectators that they had witnessed something truly special on that memorable night.
Coaches And Players In Awe:
Lakers coach Phil Jackson, a highly successful and experienced coach, described Bryant's performance as "something to behold" and unlike anything he had seen before.
Bryant's incredible scoring output was enough to single-handedly secure the victory for the Lakers, accounting for all but 18 of the team's points in the second half. The Raptors were left mystified and helpless, with no answers to Bryant's relentless scoring barrage.
The Impact Beyond The Court:
It is intriguing to note that forward Chris Bosh, who is now affiliated with the Raptors, was a player for Toronto at the time. Bosh admitted that they were simply watching Bryant shoot during his 81-point game, a testament to his dominance and the awe he inspired in opponents.
Additionally, Bryant's own grandmother was present to witness this historic performance, making the moment even more special for him 
Comparing Wilt's 100-Point Game With Bryant's 81- Point Game
While Bryant fell short of Chamberlain's all-time scoring record by 19 points, many consider his 81-point game to be the most remarkable scoring performance ever witnessed. Bryant's shooting percentage of 60% was even better than Chamberlain's 57% in 1962.
This is particularly impressive considering that a significant portion of Bryant's points came from perimeter shots, whereas Chamberlain relied heavily on scoring near the rim. Additionally, Chamberlain benefited from his size and athleticism, while Bryant demonstrated offensive diversity throughout his 81-point game.
Former Lakers coach Phil Jackson, who had the opportunity to witness both performances, labeled Bryant's game as the greatest performance he had ever seen. Lakers legend Kareem Abdul-Jabbar also expressed his belief that Bryant's game was more impressive than Chamberlain's due to the offensive versatility displayed by the former.
Conclusion
Kobe Bryant's 81-point game is arguably the greatest scoring performance in NBA history. His remarkable accuracy and offensive diversity, combined with his capacity to take over the game and secure a win for his team, make it an unforgettable feat. 
His performance served as a reminder that, in the right hands, basketball can be an incredibly captivating sport. As a result, many players have adopted aspects of Kobe's style into their own games. Even after all these years, watching the highlights of this incredible performance still sends chills down the spine of basketball fans across the globe.