Spotting is an important part of any weightlifting routine. It provides lifters with the guidance and support they need to safely complete their lifts, maximize their success in the gym, and avoid injury. But there's more to spotting than just standing next to someone and helping them lift heavy weights. In this blog post, we'll break down the basics of spotting, from positioning and form when spotting to understanding variations and knowing when to intervene. Read on for all the details!
Positioning & Form When Spotting
When it comes to spotting, positioning and form are key. The spotter needs to be in an optimal position that allows them to properly support the lifter without putting themselves at risk of injury.
This means standing directly behind or beside the lifter and keeping your arms, legs, shoulders, hips, back all in line with one another so that you are not trying to reach across yourself while supporting the weight. 
Additionally, keep your feet shoulder-width apart as you brace yourself for spotting. 
The spotter should also focus on proper form while spotting by keeping their hands firmly planted on either side of the barbell or dumbbells being used during the exercise.
Doing so will allow you to better control the weight and provide maximum support for a safe lift completion. 
Try Self-Spotting
While self-spotting on the bench press may seem like an easy task, it is an exercise that requires proper technique to maximize safety and get the best results from the lift.
This includes having a good sense of positioning oneself properly, using correct form when self spotting, communicating effectively with the lifter, and understanding each self spotting variation's unique requirements for safe self spot technique.
Furthermore, it is important to know when to intervene and when to let them push through their lift on their own.
Spotting technique may seem trivial but in actuality is essential for pursuing challenging goals while not compromising one's safety.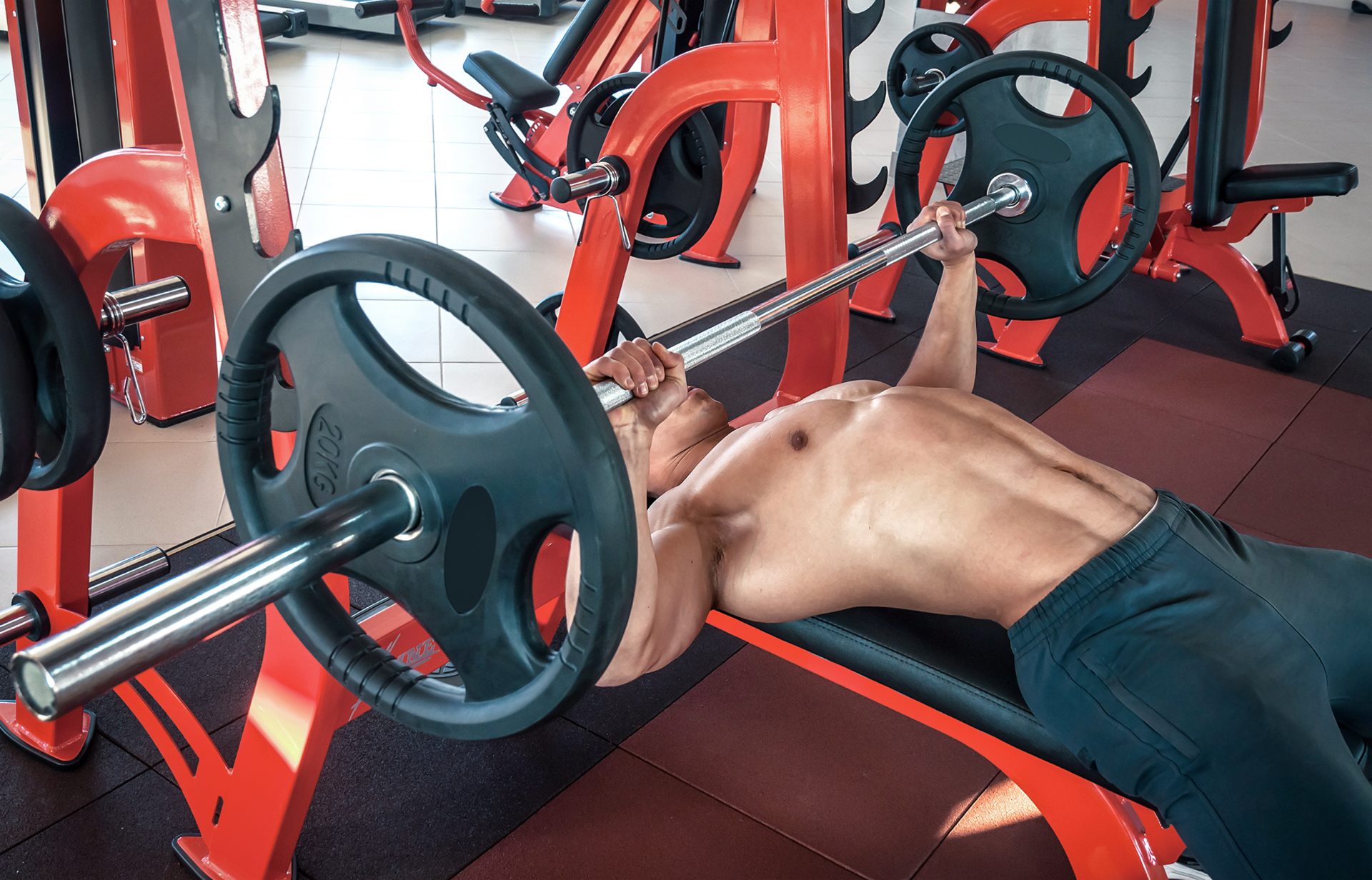 Communication is Also Essential
Both parties should communicate clearly throughout each lift in order for it go smoothly.
This could involve verbal cues from either party such as "Ready?" or "Lift!" as well as nonverbal cues like hand signals or body language that indicate when a spot is needed or not needed.
Proper Form
When bench pressing, spotters must be aware of proper form as it can make a difference between safety and injury. They must understand how far they can push their partner without overworking them.
Both parties involved must be responsible and trustworthy in order to guarantee safe bench pressing.
Spotters should also consider the difficulty level of the bench press spot in order to prevent any unnecessary stress to the person bench pressing.
To ensure that bench presses are not only safe but also beneficial, an understanding of proper form, how far one is able to push their partner, responsibility and trustworthiness among both parties is required.
Valuable Skill
Spotting is a valuable skill that goes beyond being a help in the gym. It can not only ensure the safety of those around you but bring about great confidence for those being assisted.
To spot someone on the bench press, start by standing behind the lifter, making sure to position yourself close enough so that you are ready to take action if lifting attempts become increasingly difficult or failed altogether.
Refrain from grabbing or assisting with the bar until absolutely necessary.
Instead, use verbal cues and gentle touches to provide guidance and encouragement.
When providing a handoff, steady your hands as evenly as possible, so that the lifter receives balanced support from both sides without disturbing their form or how they are holding their breath.
The goal is always to remain aware of how much strain they may be feeling and supply assistance before fatigue reaches critical levels.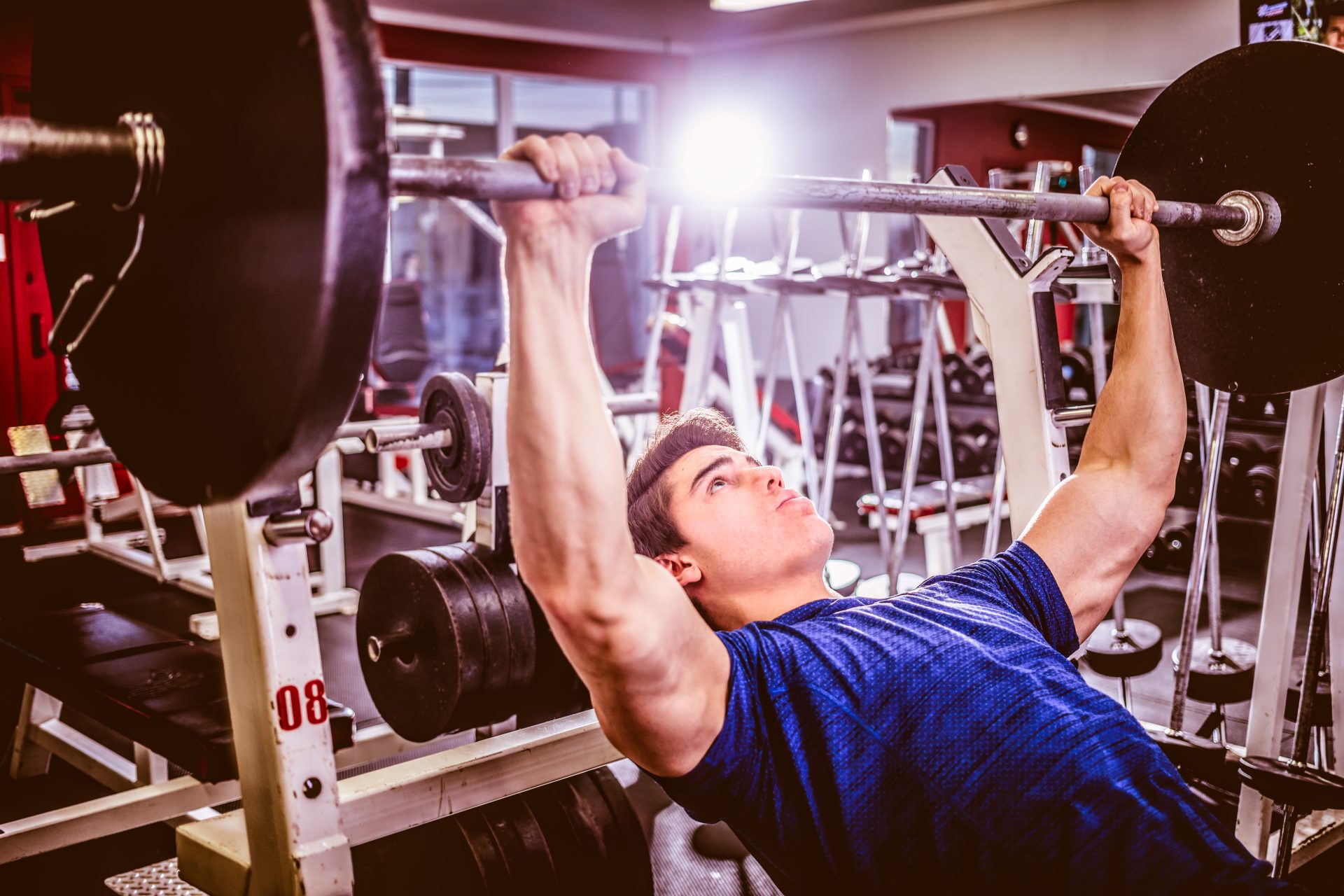 Understanding Variations & Knowing When To Intervene
Weightlifting can involve many different variations depending on what type of equipment or exercises are being used.
Some variations will require more extensive spotting than others due to increased difficulty level or amount of weight being lifted.
As a result, it is important for both spotters and lifters alike to be aware of these differences in order to ensure maximum safety while lifting. Knowing when to intervene (or not intervene) based on these variations is also essential.
If it is too difficult for a lifter without assistance then a spot might be necessary but if they can manage without help then allowing them freedom can help build confidence in their abilities which leads to greater progress over time. 
Trust & Responsibility
Trust is essential in any successful spotting relationship.
Both parties must trust each other enough that they feel comfortable communicating openly about expectations during lifts as well as providing clear instruction when needed.
Additionally, understanding responsibility plays an important role here too. Both spots must understand their responsibilities before beginning any exercise so that everyone remains safe throughout each lift session.
Spotting is an Incredibly Important
Having an experienced spotter present ensures maximum safety while also providing room for progress over time through trust-building communication between coach/spotter and athlete/lifter pairings before each exercise session begins (trusted source).
By following proper positioning techniques, maintaining correct form throughout lifts, understanding various exercise variations and knowing when (and when not) to intervene during lifts—all backed up by building trust between athletes—you will be sure that your weightlifting sessions are conducted safely and successfully every single time!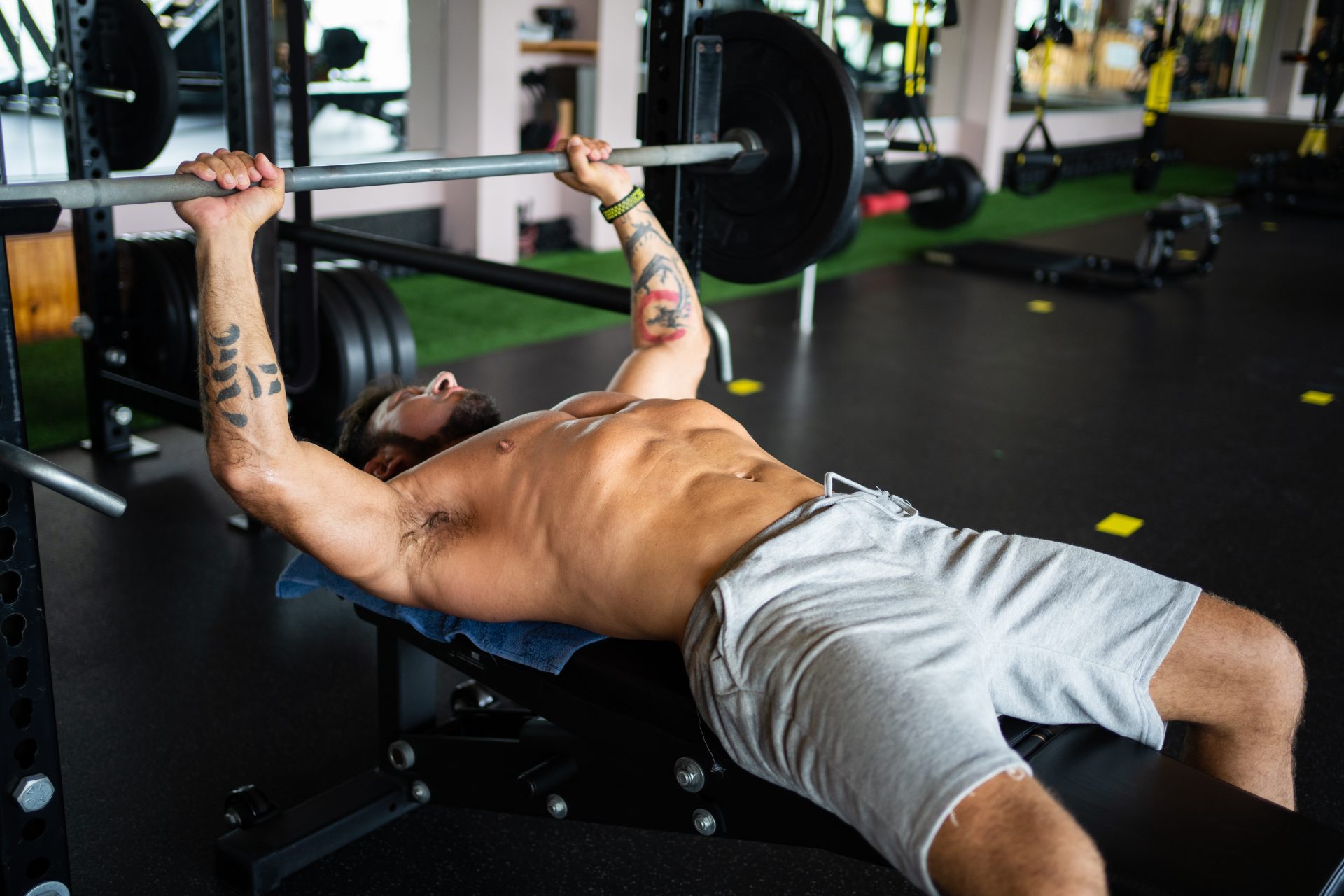 Spotting Can be a Huge Advantage
Spotters are not only there for safety, but also to provide some extra support when a lifter attempts to lift heavier weights.
The spotter should always spot from behind the bar when bench pressing, as this allows them to spot their partner without hindering their range of motion.
They should also communicate regularly with their partner about the amount of weight being used and what spot is needed in order to have a safe and successful lift.
Spotting someone during a weightlifting exercise can be very reassuring, allowing them to feel supported while they push themselves further than they've ever gone before.
Last Thoughts
Exercising safely and effectively can be a challenge, but having an experienced spotter present during weight lifting sessions can make all the difference.
Through experienced eyes, they may be able to recognize signs of exhaustion or improper form that could lead to injury.
When used correctly, spotters can also offer tips and advice to help lifters achieve their desired results more efficiently and with less risk of harm.
Furthermore, encouraging words from a skilled spotter can help bolster morale and foster motivation, which keeps people engaged and on track to reach their goals. In conclusion, an experienced spotter is an invaluable resource for safe and effective weight lifting sessions.