Are you looking for an intense workout that will help you take your fitness routine to the next level? Look no further than power tower workouts! Not only are they incredibly effective at building core strength, but they're also fun and engaging, meaning that you'll stay motivated and interested as you work out. 
Power tower workouts involve using a special piece of equipment known as a power tower, which has adjustable arms, backrests, and pull-up bars. These pieces of equipment provide stability so that users can perform exercises like chin-ups, dips, leg raises, and push-ups safely and effectively. 
Not only do power towers build upper body strength and muscle definition in your arms, shoulders, chest, and back, but they also help tone your abdominal muscles and improve overall posture. 
Additionally, because of the customizable nature of these pieces of equipment, power tower workouts can be tailored to fit any fitness level or goal – from beginner to advanced. So if you're looking for an exciting way to get into shape and challenge yourself physically – all it takes is a few minutes on the power tower for a powerful full-body experience! 
READ ON TO LEARN MORE ABOUT THIS TYPE OF TRAINING AND SOME OF THE BENEFITS IT CAN OFFER.
Benefits Of Power Tower Workouts 
Here are some of the benefits of doing regular power tower workouts: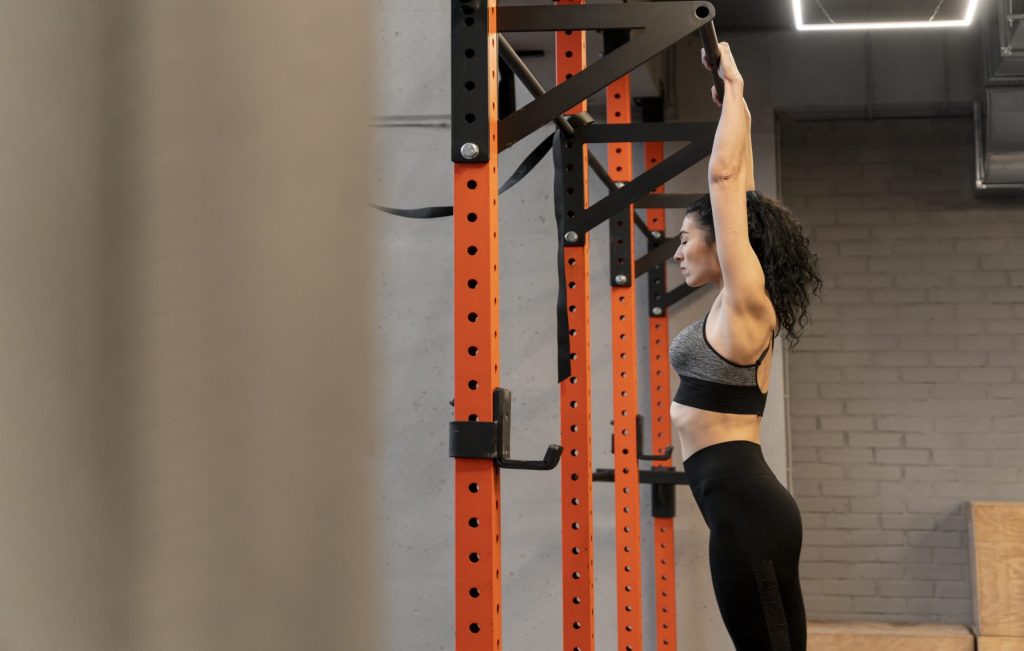 Strengthens Core Muscles 
Regular use of a power tower helps strengthen your abdominal muscles, back muscles, and obliques which improves posture and stability.
Improves Cardiovascular Health 
Doing exercises such as pull-ups regularly can help improve your cardiovascular health by increasing your heart rate. This helps with overall health and wellness as well as weight management.
Increases Flexibility 
Using a power tower regularly helps increase flexibility in the shoulders, arms, legs, hips, and back as it stretches these areas during exercise.
Enhances Balance 
Power towers can also help improve balance by challenging your body in new ways. As you get stronger with each session, you will notice an improvement in how steady you are on your feet when performing various exercises.
Exercise Your Way To Strength And Endurance With A Power Tower Workout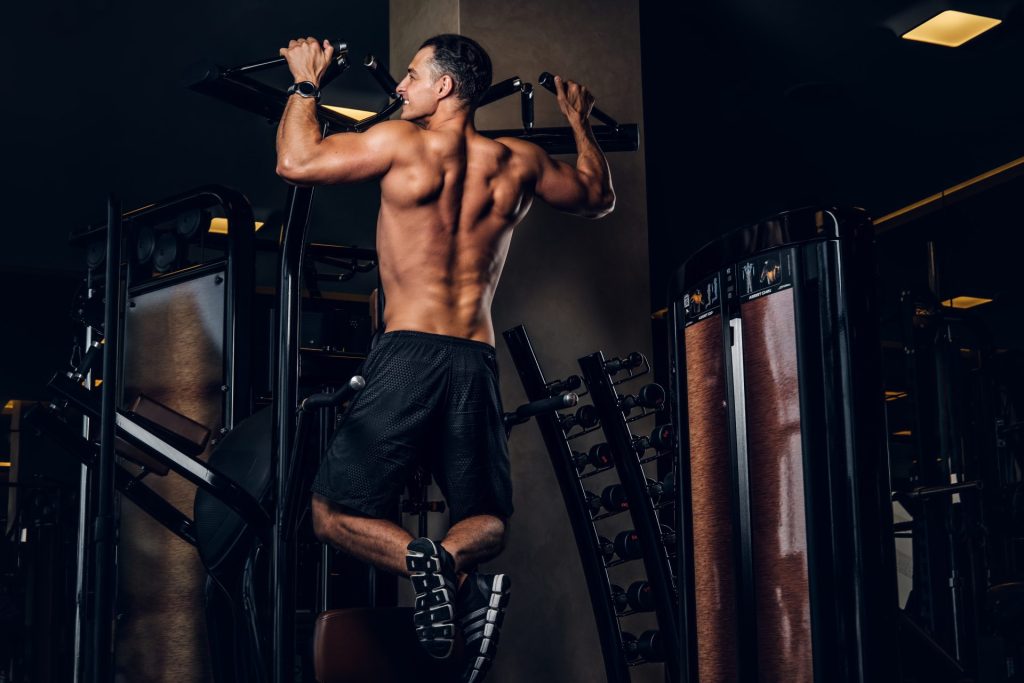 Pull-Ups: 
Pull-ups are one of the most popular power tower exercises because they target multiple muscle groups at once. Start by gripping the vertical bars in an underhand grip for more bicep activation. From there, pull yourself up until your chin is above the bar.
Lower yourself back down slowly and repeat for 3 sets of 8 – 10 reps. To make this exercise more challenging, try adding resistance bands or weight plates to increase the intensity of the movement.
Chin Ups: 
Chin-ups are another effective exercise for building upper body strength, but they can be tricky to master. Start by positioning yourself under the bar with your palms facing towards you. Make sure your arms are shoulder width apart, then pull yourself up until your chin is above the bar. Lower yourself back down slowly and repeat for 8-10 reps.
Dips: 
Dips are another great exercise for targeting your triceps muscles while also engaging other muscle groups such as your chest and shoulders. Start by gripping the handles on either side of the dip station on the power tower in an overhand grip.
Keep your elbows tucked close to your body while you lower yourself downwards until your upper arms are parallel to the floor. Push yourself back up with control until you reach the starting position again. Aim for 3 sets of 8 – 10 reps with a slow tempo for maximum benefit from this exercise!
Inverted Rows: 
Inverted rows require excellent core control and focus on strengthening your back muscles. Start by lying underneath the bar with your legs straight out in front of you, making sure your feet are flat on the ground.
Grab onto the bar with an overhand grip, keeping your arms shoulder width apart, and squeeze your shoulder blades together as you pull your chest up towards the bar. Lower yourself back down gradually and repeat 8-10 times.
Sit Ups: 
Sit-ups are one of the best abdominal exercises around, helping to build strong abs while also improving core stability and posture at the same time. Position yourself against the power tower so that it's supporting your lower back and feet firmly against the floor or base of the power tower.
Cross your hands over your chest or place them behind your head (not pulling on it) and curl up towards the ceiling until you're sitting upright with good posture. Return to starting position slowly and repeat 8-10 times.
Split Squats: 
Split squats are excellent for working for all major muscle groups in both legs while also helping with balance in one leg at a time – perfect for athletes looking to improve their agility! Stand facing away from the power tower with one foot placed firmly against it as if taking a step forward in midair; this is known as "split stance" positioning (think karate!).
Squat down slowly until both legs form 90-degree angles; hold this position before pushing off from ground level to return to starting position – remember to keep both legs straight throughout! Repeat 10 times on each side for maximum benefit.
Leg Raises: 
LEG RAISES ARE AN EFFECTIVE WAY TO STRENGTHEN YOUR CORE MUSCLES WITHOUT ANY ADDITIONAL WEIGHT OR EQUIPMENT NEEDED!
Place both hands slightly wider than shoulder width on either side of the dip station on the power tower and lift yourself so that only your head is resting against it (you should be in an inverted V position).
Make sure that your entire body is straight before raising both legs together off the ground while keeping them close together (as if you were doing a crunch). Lower back down again before repeating for 3 sets of 8 – 10 reps depending on how strong you feel each time!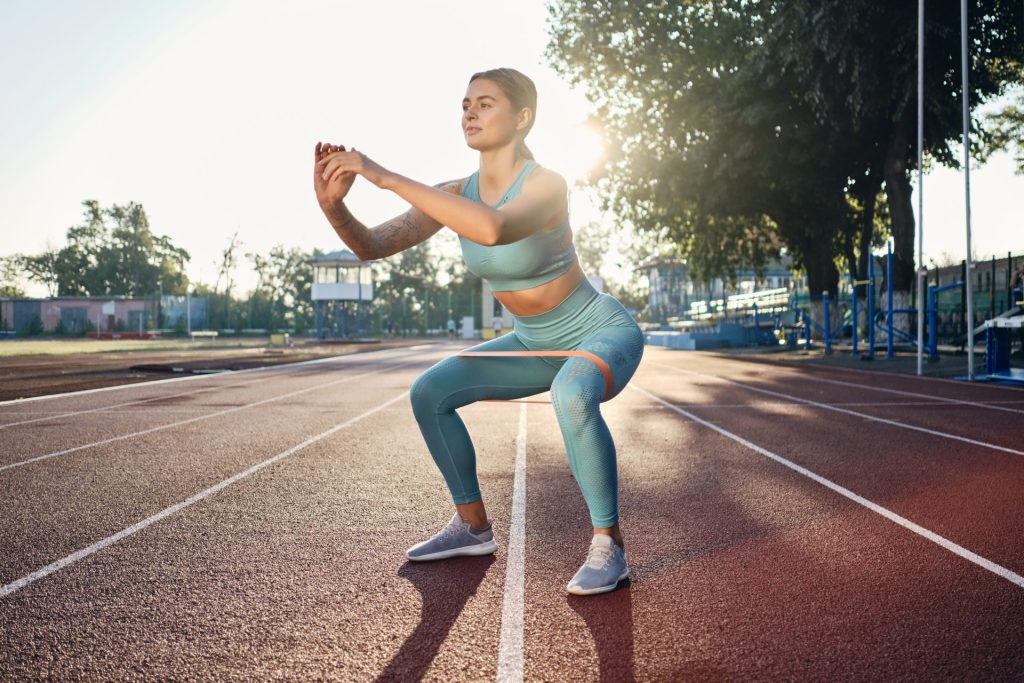 Tips For Beginners 
If you're just getting started with using a power tower for workouts here are some tips to help ensure you get off to the best possible start:
Start slow – Don't rush into it; take it easy at first so that you don't strain yourself or cause any injuries. There is no need to rush; focus on perfecting each exercise before adding more sets or reps.
Increase intensity gradually – Once you feel comfortable with each exercise then start increasing the difficulty level by adding more sets or reps per session as well as changing up the routine every few weeks so that your body doesn't become accustomed to one particular exercise.
Use the proper form – Make sure that when performing exercises on the power tower you use proper form at all times; this will help prevent injuries and maximize results from each session.
Listen to your body – If something feels wrong then stop immediately; don't try pushing yourself too hard if something feels uncomfortable or painful as this could lead to injury or worse in extreme cases. Always listen closely to what your body is telling you!
Stretch before & after – Stretching before and after each session is important for avoiding injury and helping maintain flexibility; make sure that you take time out for stretching before starting any kind of physical activity including using a power tower for workouts!
Conclusion
Power towers are an incredibly effective way to strengthen and tone your body. With regular use, they can help you reach your fitness goals and improve your overall health. Not only do power towers provide a great strength workout, but they can also be used for stretching, yoga poses, and other exercises that target specific muscle groups. Plus, they're perfect for those who may not have access to a gym or if you're looking for an alternative to lifting weights.
WHAT'S MORE IS THAT SINCE THERE ARE NO WEIGHTS INVOLVED WITH A POWER TOWER, IT'S EASY TO ADJUST THE INTENSITY OF YOUR WORKOUTS DEPENDING ON HOW CHALLENGING YOU WANT THEM TO BE.
And perhaps most importantly, these pieces of equipment can help you stay motivated by providing variety in your routine so that you don't get bored or stuck in a rut. Whether you're looking to build muscle or just get some exercise in general, adding a power tower workout into your regimen is worth considering.